And the wait is nearly over! Dubai-aites, brace yourselves for yet another mega attraction this year! The opening of the world-famous wax attraction, Madame Tussauds will open in Dubai on 14 October. And now, we also have a glimpse of what visitors have to look forward to as the museum revealed Middle East's first wax figure. The much-loved Emirati-Yemeni music star, Balqees Fathi was the first wax figure in Dubai's Madame Tussauds'.
But, now there's yet another addition to this list. Wondering who it is? Well, more than a million of us tune into his breakfast show, hundreds of thousands follow him on Instagram, and fans love to throw his signature catchphrases into conversation: Kris Fade is nothing short of a UAE legend.
Also read: Madame Tussauds To Officially Open In Dubai's Bluewater Islands On 14 October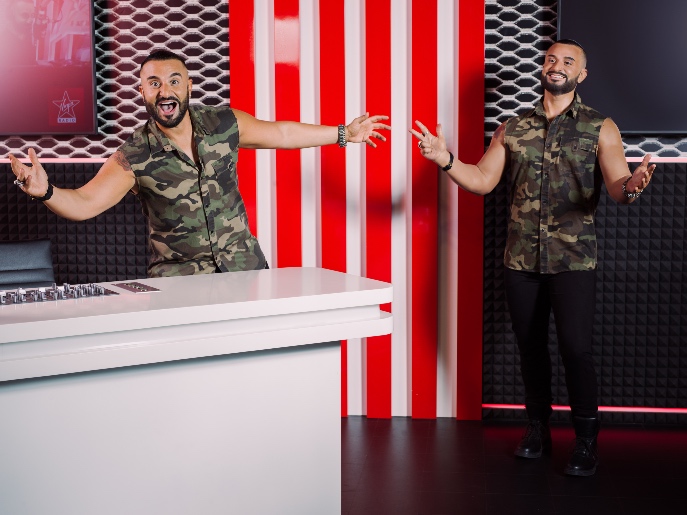 Click A Selfie With Khris Fade & Be A Part Of His Popular Show
A wax figure of the radio host, serial entrepreneur, social media star and motivational speaker Khris Fade will take centre stage in the 'Media Room' of Dubai's Madame Tussauds'. 
On 28 September, Kris Fade revealed his wax figure at a very special side by side event inside the attraction itself. Accompanied by close friends and family, including his two daughters and his fiancée Brianna, the unveiling was a thrilling one for all involved. Madame Tussauds' expert sculptors have spent months creating and crafting the figure by hand and Kris Fade himself donated his own clothes for the model to sport, resulting in a seriously uncanny likeness that provoked much excitement amongst the intimate audience.
Madame Tussauds have perfectly recreated Kris Fade's Virgin Radio studio, with the booth itself flanked by screens streaming Kris Fade-related content and footage of the Golden Visa-receiving star.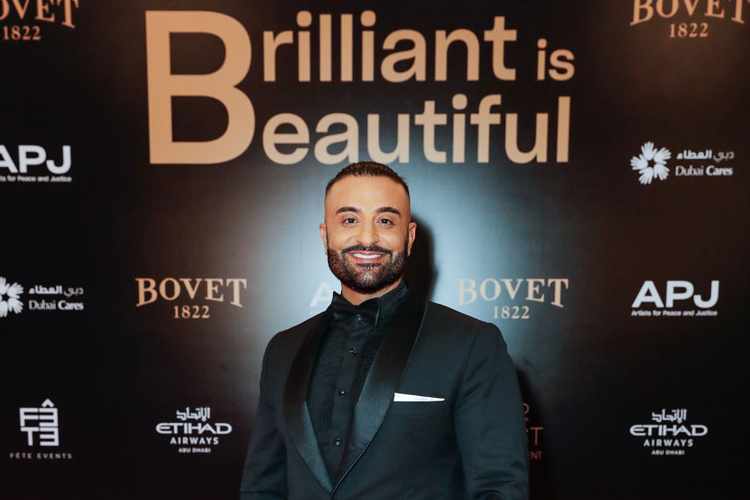 This means that not only can guests have their photo taken with Kris Fade, they'll be able to feel part of his hugely popular, long-running show. In what is quite simply a dream opportunity for Kris Fade fans and aspiring disc jockeys, visitors can step inside his studio, spin the dials and chat away into the radio mics. The highlight of the experience is likely to be the opportunity to hit a special button and be regaled with his famous sayings including, of course, the well-known and always enthusiastically delivered, "Hello Mum! Hello Dad!"
Speaking about the this, Kris Fade, said:  "It's an absolute honour to be immortalised, as they say, by Madame Tussauds. Growing up as a kid I remember going to the London attraction and I was in awe of how real the figures looked.  Never did I think that I would now be in a Madame Tussauds attraction where people would come and take a photo with me. I'm truly blessed by this opportunity, and I will remember this for the rest of my life. I am so grateful to be part of this globally renowned brand."
Housed within the stunning lifestyle and entertainment destination Bluewaters and situated next to the largest observation wheel in the world, Ain Dubai, Madame Tussauds Dubai will welcome visitors from the 14 October.
Those keen to ensure that they are amongst the first to embrace the magic of what is a global phenomenon can book special preview tickets for the 8  and 9 October  now. Guests will be able to explore the attraction and encounter an awe-inducing array of 60 global superstars from the world of music, movies, fashion, sport, history, politics, fiction and more.
Tickets cost AED AED 135 for adults , AED 110 for Children (3-11). Kids under 3 can enter free of charge. Well, we simply can't wait for this one! What about you?