The much-awaited Mumbai-Goa Vande Bharat Express will be launched soon. It will be the fourth Vande Bharat from Mumbai. Currently, there are three Vande Bharat running from Mumbai, namely Mumbai Central – Ahmedabad – Gandhinagar Capital; Mumbai – Sainagar Shirdi, and Mumbai – Solapur. The trial runs for the fourth express begin today. Once all the trial runs are successful, the semi-high speed train will be launched. 
Mumbai-Goa Vande Bharat Express
The Mumbai-Goa Vande Bharat Express is one of the most anticipated Vande Bharat trains from Mumbai. Goa is people's favourite holiday spot, and hence people wanted this service to begin soon. 
The electrification of the rail line on the Mumbai-Goa route was completed last month. Now the trials have begun, and soon after their completion, the express will be inaugurated. Without using any auxiliary rear engines, these are the first types of trains that run through the steepest ghats on the Pune and Nashik routes. 
A first-of-its-kind self-propelled train set, the semi-high-speed train has executive class carriages with spinning seats that can swivel up to 180 degrees.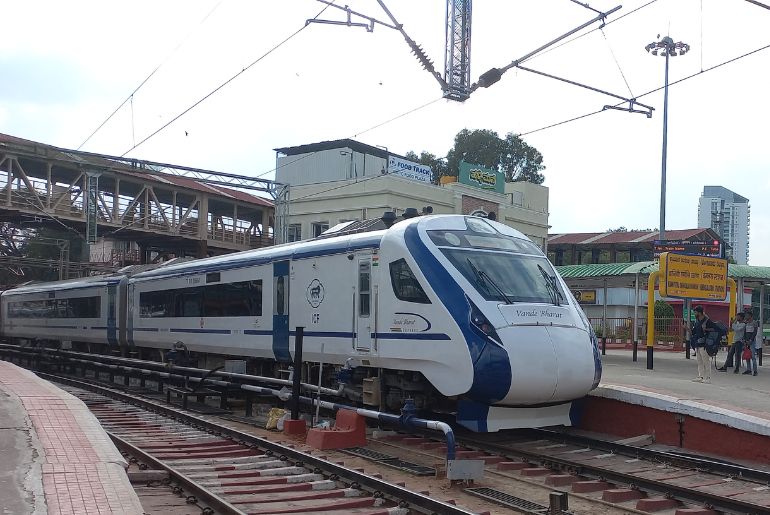 Also Read: New 6-Lane Near KMP Expressway: Nitin Gadkari Shares Photos Of This Highway; Deets Inside!
75 Vande Bharat By 2023
Trains operated by Vande Bharat are capable of travelling at a top speed of 180 km/h. These one-of-a-kind trains have automatic doors, bio-vacuum restrooms, wi-fi, and regenerative braking systems. They also have GPS-based passenger information systems.
Due to poor track conditions, the Vande Bharat Express has been travelling at an average speed of about 83 kmph during the past two years, even though its top speed for commercial services is 130 kmph.
It is an electric multiple-unit train by the Indian Railway. They were created at the Integral Coach Factory in Chennai after being designed by the Research Designs and Standards Organisation. By the end of 2023, Indian Railways hopes to run 75 Vande Bharat trains on well-travelled routes all over the nation.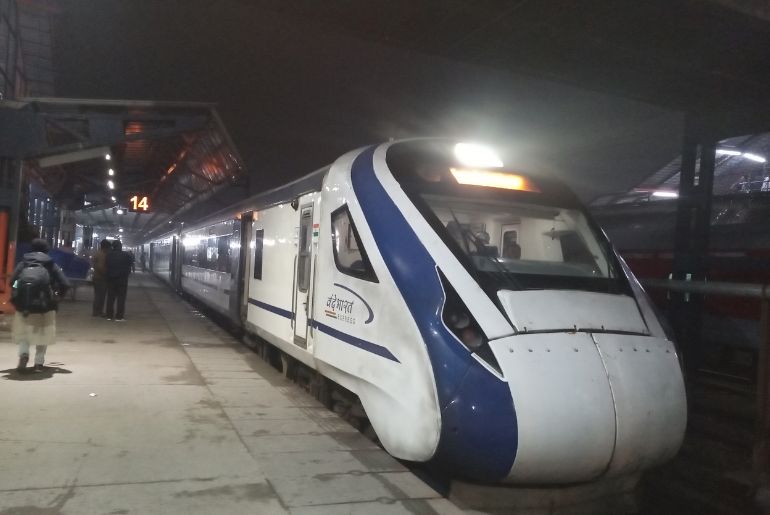 Also Read: All You Need To Know About The New Mysuru-Chennai Vande Bharat Express
What are your views?
Cover Image Courtesy: Media library