Want to relish some hidden flavours from the nooks and corners of Asia right within Delhi? The cloud kitchen, Namaste Asia is a melting pot of versatile Asian cuisines and brings to your table unique and delectable dishes from the alleys of Japan, China, Thailand, Malaysia, Indonesia, Korea, Vietnam, Singapore, Hong Kong and more.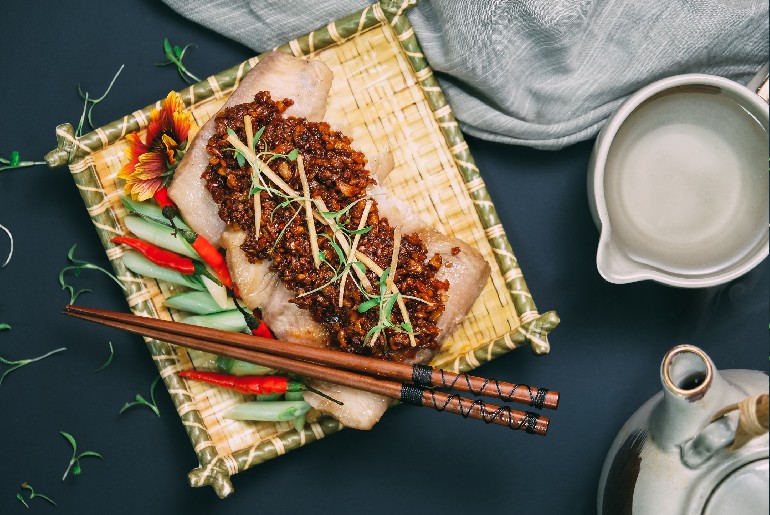 From Chicken Gyoza Dimsum, Half Dozen Chargrilled Chicken Satay, Poached Ginger Chicken and Burmese Khao Suey to Shrimp Dynamite, Truffle Mushroom Bao and Nasi Goreng, the kitchen delivers a wide array of exotic Pan Asian dishes to your doorstep.
View this post on Instagram
Also Read: Dimaag Mat Khao! Instead, Eat The Skull Pav Bhaji In Gurgaon's Inferno Brewpub
Gorge On A Plethora Of Exotic Dumplings, Bao, Sashimi And More
Namaste Asia brings to the Indian food scene some rarest dishes from Asia like Chilli Tossed Edamame, Avocado Overload Poke, Izakaya Barbeque Prawns, Custard Bao and more. From this kitchen, you can try out some precious dumplings like Chicken Gyoza, Chicken Chilli Oil Dumpling, Cantonese Lamb Dumpling, Water Chestnut & Bokchoy Dumpling and Cream Cheese & Burnt Garlic Dumpling.
View this post on Instagram
While their Truffle Mushroom Bao is a must-try, you can also dig your forks into their comfort bowls like Pad Thai, Nasi Goreng, Buddha Bowl, Chicken Kra Pao with Jasmine Rice and Classic Chilli Chicken with Stockpot Noodles. If you have got a sweet tooth, you shouldn't miss out on their creamy, fluffy Custard Baos. The kitchen also serves Tuna Sashimi and Salmon Sashimi.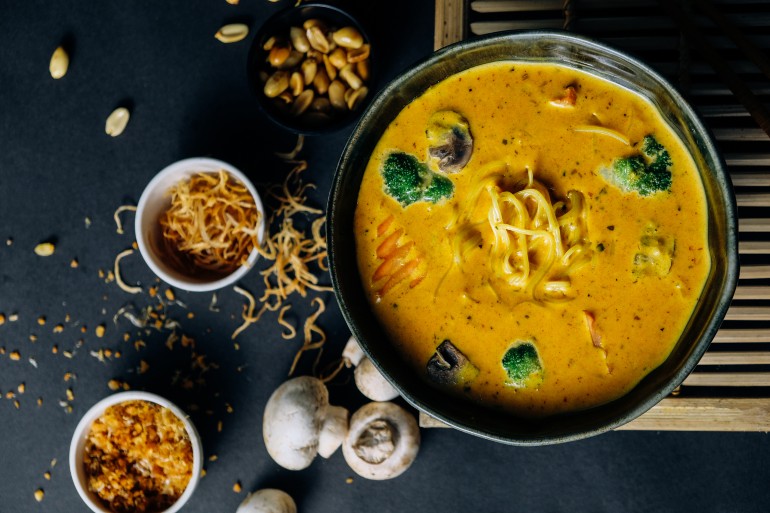 Also Read: Try This Lip-Smacking Momo Pav In Janakpuri To Relish The Best Of Mumbai & Delhi On A Plate
Traditional Recipes From The Ancestral Lanes Of Karachi, Lahore And Sindh
Recently, the Namaste Asia team has launched Namaste Desi to offer the traditional recipes from the ancestral hometowns of Karachi, Lahore & Sindh, like Achaari Soya Chaap, Amritsari Fish Tikka, Dal Namaste Desi, Gosht Rogan Josh, Tawa Murgh and Murgh Gilafi Seekh, among others.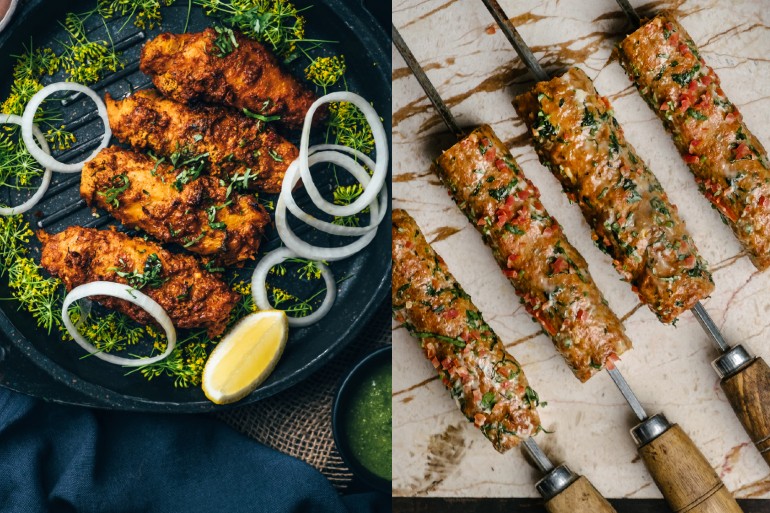 The best part about this kitchen is that it employs a zero-waste strategy. The vegetable scraps are used either in staff meals or to make fresh stock. Also, for packaging, it minimises the use of plastic by relying on recyclable glass and paper. This not only makes our in-home dining experience special but also ensures heightened sustainability. Namaste Asia is currently delivering within a 15 km radius from GK and Chattarpur. To order, click here.