Nepal is now issuing visas on arrival for fully vaccinated international travellers. Also, these travellers do not need to undergo quarantine after reaching the country. The final dose of the vaccine has to be taken at least 14 days before arrival in Nepal. Travellers have to show RT-PCR reports not older than 72 hours. Also, after reaching Nepal, incoming travellers must undergo a rapid antigen test at Nepal's Tribhuvan International Airport. People entering Nepal by road need to get a visa on arrival and also fill out an online departure form before starting the journey. Nepal has launched e-passports that will soon replace the decades-old handwritten passports in the country. These machine-readable passports will be issued in three weeks for the first time.
Indian Travellers Vaccinated With Both Covishield And Covaxin Can Enter Nepal
Indian travellers vaccinated with both Covishiled and Covaxin are allowed entry to the nation. Fully vaccinated Indians can get visas on arrival in Nepal and also skip quarantine. Unvaccinated travellers need to produce RT-PCR negative test reports and undergo quarantine.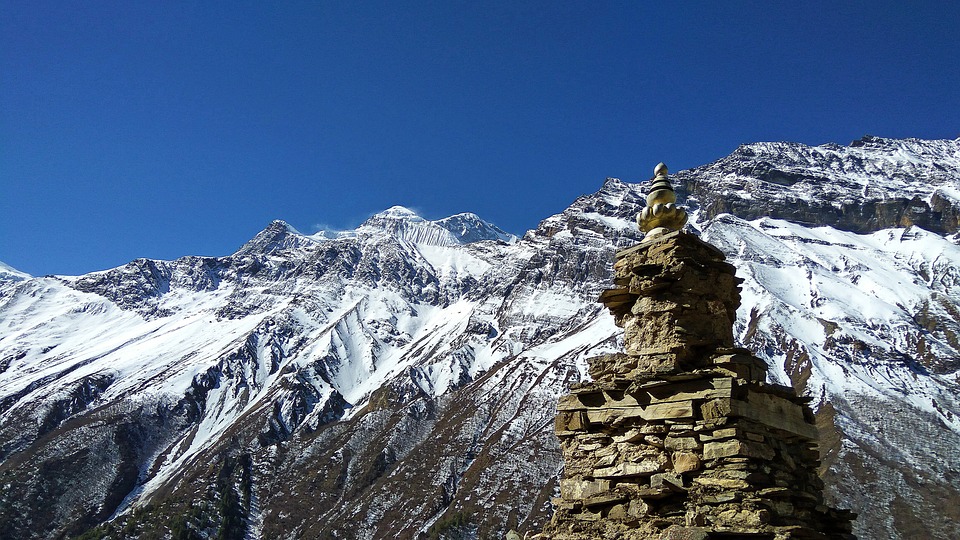 Also Read: 6 International Road Trips You Can Take From New Delhi After The Pandemic
You Can Now Travel Non-Stop From Delhi To Nepal In 30 Hours With This Bus Service
The Delhi Transport Corporation will resume Maitri Bus Sewa between Delhi and Nepal soon. The bus service was launched in 2019, but was suspended due to the pandemic. The Delhi-Kathmandu bus will cover a 1250 km long journey in 30 hours. The buses are operated from the Ambedkar Stadium bus terminal in Delhi and end at the Kathmandu bus stand located near the Pashupatinath Temple.
Nepal Gets Rid Of Quarantine Policy For Vaccinated Tourists
People across the world are receiving a vaccine against the covid-19 virus. And now, after Seychelles opens its doors for vaccinated travellers, Nepal also has something for them. Nepal has announced new travel rules for vaccinated travellers. As per the updated rules, travellers who have received both the jabs of the covid-19 vaccine are exempted from the quarantine policy in Nepal. Read on to know more about it.
Also read: Vaccinated Travellers From UK, Europe And UAE Can Now Skip Quarantine In Mumbai
Vaccinated Foreign Tourists Entering Nepal Will Have To Submit A Negative PCR Test Report
People who have received both doses of the COVID-19 vaccine are not required to quarantine any more. Nepal government took this decision to boost travel and tourism, which was majorly affected amid the pandemic. As per the new orders laid down by Nepal's tourism Ministry, vaccinated foreign tourists entering Nepal will have to submit a negative PCR test report form within 72 hours before departure. Furthermore, they also need to submit documents confirming that both doses of vaccines have been taken.
Also read: Iceland Becomes First EU Or Schengen Country To Welcome All Vaccinated Tourists
Besides this, tourists will have to take another PCR test when they reach Nepal. Tourists will pay for the test and will remain in quarantine until the report comes.
Nepal Tourism Ministry Has Updated The Rules To Boost Tourism
The new protocol reads,
"If the report is positive, they should, as per the rules, remain for further isolation in the hotel at their own costs. With a negative PCR result, they can continue on their tour."
Also read: Belize In The Caribbean Welcomes All Vaccinated Tourists; No COVID Tests Needed
The new travel rules will replace all the rules issued by the government earlier. Well, besides Nepal, Thailand has also decided to allow vaccinated tourists to skip quarantine. From July 1, travellers who have received the vaccine can visit Phuket after the island inoculates 70 per cent of its residents.
With vaccine available in several countries, we hope that other countries too, go back to normalcy soon.