As India battles its worst COVID surge since the pandemic, many countries have banned travel to and from India. The mutant variant has largely been responsible for all the travel ban. India's immediate neighbours have also seen numbers rising . There's particular concern about Nepal, which saw sharply rising infections in April. More than 40% of all Covid tests are showing a positive result.  And while UAE had suspended travel from India, a few days back, the nation has now also banned the entry of travelers from Bangladesh, Pakistan, Nepal, and Sri Lanka, which comes into effect from May 12.
UAE's travel ban for flights from India will come into effect from 11.59 pm on Saturday, April 24, and is subject to review after 10 days, as per reporthttps://t.co/s64OenMxUK

— Mint (@livemint) April 22, 2021
UAE Suspended Travellers From Bangladesh, Pakistan, Nepal & Sri Lanka
The UAE's National Emergency Crisis and Disasters Management Authority and Civil Aviation tweeted: "Suspension of entry for travelers from Bangladesh, Pakistan, Nepal and Sri Lanka on national and foreign flights, also for transit passengers, with the exception of transit flights traveling to UAE and bound for these countries."
Apart from India, these countries have also seen a spike in the number of cases in the last few days. The travel restriction is applicable to all travelers who were in Bangladesh, Pakistan, Nepal, and Sri Lanka in the last 14 days before coming to the UAE.
Also read: Planning To Travel To Srilanka? Here're The New Guideline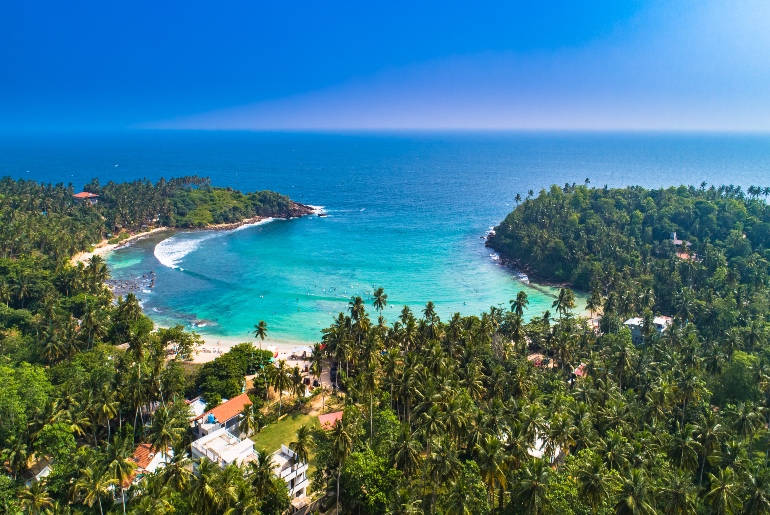 One-Way Flights From UAE To These Countries Will Be Operational
However, flights between UAE and these countries will continue to operate, allowing passengers to travel from UAE to these countries. However, the UAE has exempted some categories from this travel suspension which include UAE citizens, official delegations, diplomatic missions, business planes, and Golden Residence holders.
Also read: UAE Continues To Remain On UK's Red List, UAE Ambassador To The UK Expresses Disappointment
Kuwait Also Suspends Flights From Bangladesh, Pakistan, Nepal & Sri Lanka
Kuwait has also suspended flights, and barred entry to travellers, from Bangladesh, Pakistan, Nepal and Sri Lanka until further notice to contain the spread of the coronavirus. To enter Kuwait from the four countries, people must have been in another country for at least 14 days beforehand.
#BREAKING: Kuwait bans direct commercial flights, except for cargo planes, from Nepal, Pakistan, Bangladesh, and Sri Lanka until further notice – Cabinethttps://t.co/ApbwqXRaZo pic.twitter.com/vAXjCR36wZ

— Arab News (@arabnews) May 10, 2021
However, travelers in the exempted category will also have to follow certain precautionary measures that include a Covid-19 negative test result only valid for 48 hours. Got your tickets book to UAE in the upcoming days? Follow up with your airline and request them to change or reschedule your flights to ensure you safely return to your final destination without any delay.