Under 140 Characters
Feel the adrenaline in your veins as you go Flyboarding at Chapora River towards Morjim like your favourite superstar Hrithik Rohan.
What Is It?
We've got a new found love when it comes to water sports; Flyboarding. This popular water action sport is a combination of jet-ski and jetpack. A flyboard is attached to a jet ski and is sent up as high as 15 metres in the air.
Feel the adrenaline pumping already?
I think we all remember Hrithik Roshan splashing out of the water in Bang Bang. Don't we? It's just the same! And you can do this in our own favourite holiday destination; GOA. Flyboard Nation has launched Flyboarding for the first time in Goa. Adhering to all government regulations they've made sure it's completely safe and also, an experience filled with lots of fun and excitement.
They operate at Chopara River towards Morjim Beach. Their location partner is Watermark – the ocean bar.
With a little bit of balance & body control, flyboarding can be done by absolutely anyone.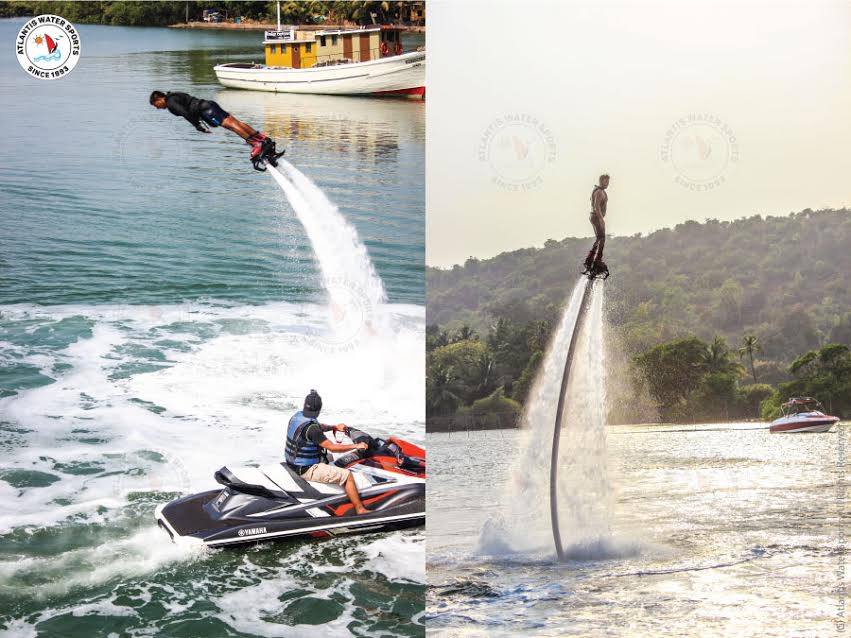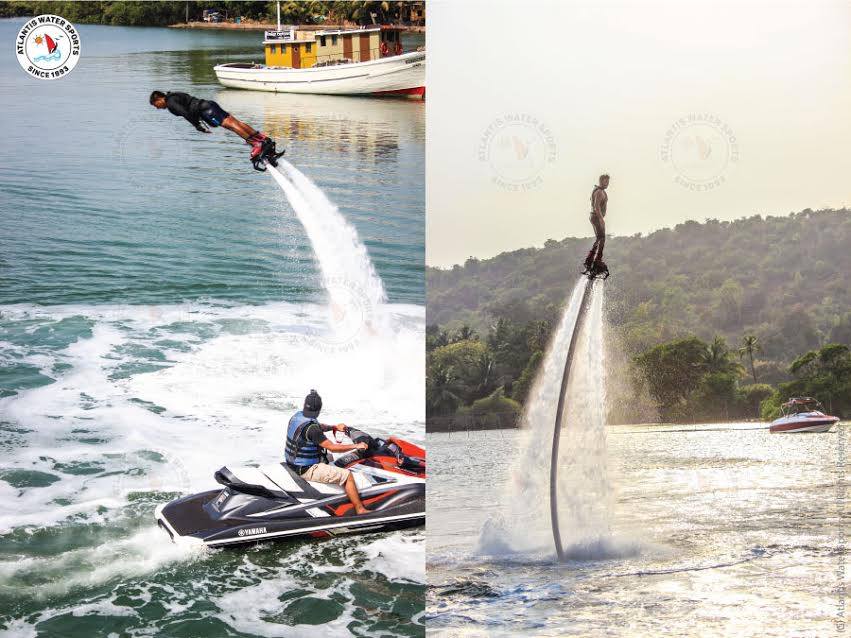 What Else?
It is a difficult task to learn flyboarding. But riding a flyboard is quite similar to riding a hover board when it comes to the dynamics of the same. But know what? With practice you can perform diving, precision flying, flying underwater and aerobatics like spins, back flips, twists and also dolphin swimming.
Also, there is an annual Flyboard Championship that is held in Qatar which is attended by adventure freaks from Thailand, USA, France and Holland participate.
Deets
Adventure Level: Intermediate
Swimming Required? Basic swimming abilities needed
Requirements: You need to be 13 or above
Where: Chapora River towards Morjim Beach
Best Season: October to May
Duration: 15Min / 20 Min / 30 Min
How Much: Basic package starts from ₹3000 for 15 mins
Also here are some other destinations you can go Flyboarding in are –
All Tours on Koh Samui,
Oxbold Sports, Putrajaya, Malaysia
Sun Siyam Iru Fushi, Maldives
Flyboard Bali, Bali, Indonesia
LIKE Curly Tales on Facebook | Instagram| Twitter
You can also subscribe to our newsletters