Under 140 Characters
Only 6 hours away from Pune, at the Maldoli backwaters, you can go for a crocodile safari and spot fresh water crocodiles. 
What Is It?
If you're obsessed with the wilderness, this one is surely for you. A small town called Maldoli, 6 hours away from Pune offers an up-close view of fresh water crocodiles banks of the Vashishti river. These crocodiles are known as Marsh Crocodiles or 'Muggers' and they are quite different from the salt water crocodiles. These usually stay at the banks of the river, while the salt water ones only come into the river during a high tide. An organization known as the Kokan Crocodile Safari operates a few small boats that will take you on the safari in the Vashishti river.
Also read: Now You Can Camp In This Igloo-Shaped Pod To Spend A Cozy Time With Bae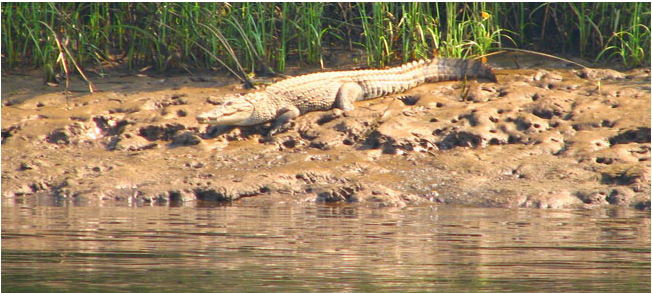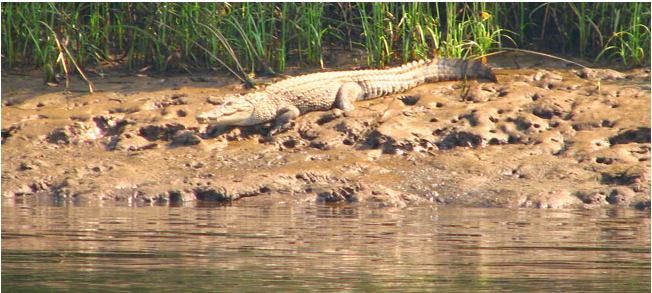 What's In It?
The safaris are run during low tides when spotting the crocodiles are easier since they're at the shore. But be warned, the fresh water crocs are much more dangerous. They are bigger in size that salt water ones and more swift as well! Depending on the package you choose for the safari, you will be provided with additional benefits like meals and even stay. The beginner's package starts from ₹250 which includes a 90 minute boat ride that accommodates around 15 people at a time. If you're going for higher packages, be prepared to be treated with authentic Kokan seafood lunch and a small village room run by the same organization. There's also a dorm for 7-8 people that can be used if you're with a group.
Also read: You Can Now Go For A Flamingo Safari Right Here In Mumbai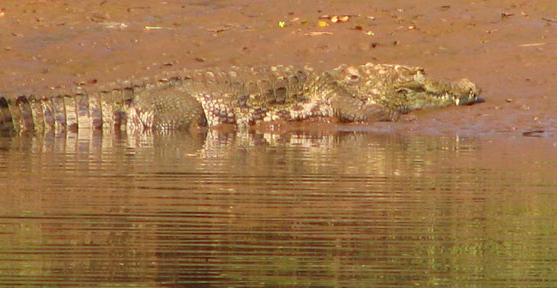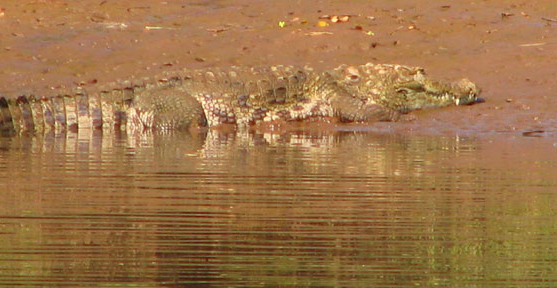 What Will You Spot?
There are plenty of crocodiles to spot and you will find them to be mostly shy due to the boat's engine whirring. Getting past the beautiful views of the river at Maldoli, you will find the scope for plenty of wildlife in this area. Not just crocodiles, you can spot rare birds too! This beauty of this small village isn't out yet, hence you won't find many tourists but its perfect if you want a weekend away from the busy city life.
The crocodiles are the main point of this safari. You will be able to spot around 10-20 crocodiles varying in sizes. The biggest ones will be nearly 13 ft and the smaller ones are 8 ft and females are usually smaller.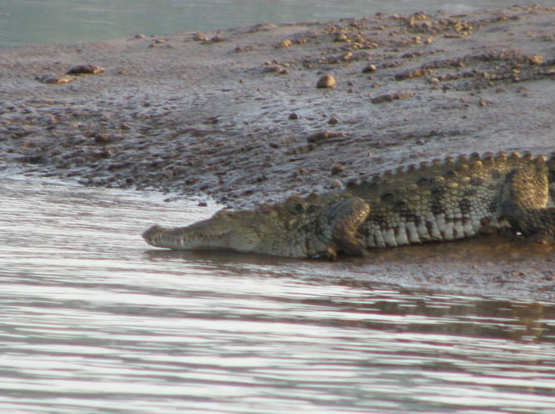 What Else?
There are other facilities in this safari if you're signing up for higher packages that include fishing, camping, boating and cottage stay. Once you book your safari, you will be given detailed instructions on how to go about it and what to bring from your end. The timings might vary according to the tides.
Also read: Planning To Go Wild? Here's Everything You Need To Pack For A Jungle Safari Adventure!
How To Get There?
Taking the Pune-Bengaluru highway, you will have to drive for around 250 km to reach Maldoli. It takes around 6 hours and you'll have to turn West from Umbraj into the way that leads to the Koyna river.
Deets
What: Kokan Crocodile Safari
Where: Maldoli, 6 hours from Pune
Package starting from ₹250
More info and booking here 
LIKE Curly Tales on Facebook | Instagram| Twitter
You can subscribe to our newsletters