Thailand has always been one of the most preferred vacay destinations for us Indians. It's much closer to home, sans Visa troubles, the cuisine is spicy just the way we like and there are scores and scores of beaches to explore with white sands beneath our feet and crystal clear waters urging us to dive in. It is also a great shopping destination, Sarojini Nagar 2.0 if you will with everything from clothes to electronics etc. So if we tell you that you can actually take that epic road trip you've been planning since forever to Thailand, will you believe us?! You better because it's true people.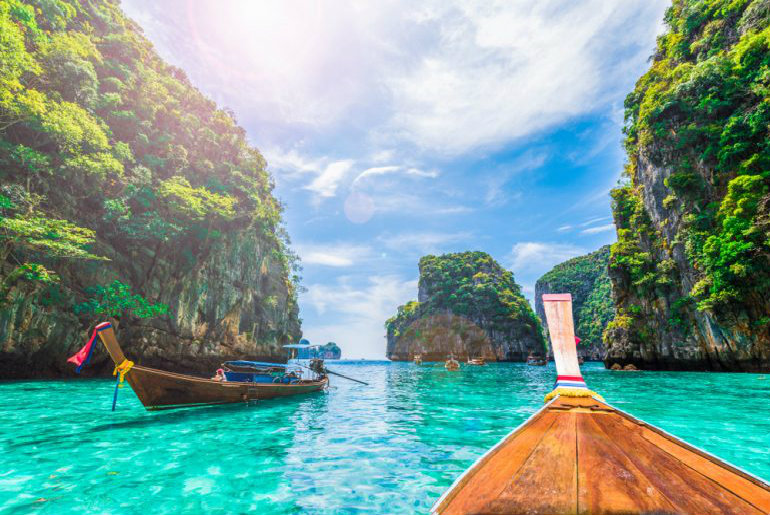 Also Read: Is Thailand Really That Cheap?
India To Thailand By Road
How is this incredible journey by road possible? The Asian Highway Number 1 that connects the two countries through Myanmar. The Myawaddy-Thinggan Nyenaung-Kawkareik section of this highway specifically is responsible for what can be the best road trip ever. You get to witness the serene northeast as well as the picturesque Bagan and Yangon through Myanmar. Something that is impossible to witness when you take a flight. Check out this video for a detailed list of all the wondrous sights you get to see on this road trip.
Aap convince ho Gaye ya mai aur bolu?
Also Read: 5 Unexplored Places In Thailand
Head here with friends or family, we've got you covered.
Documents Required 
Don't go thinking no documents are required and you can just make a grand entry into Thailand in your fancy car. Even by road, you need to carry these specific documents at all costs if you want to enter Thailand without any hassles. First and foremost, a valid passport. It can't have expired or be in the process of renewal.
Then, of course, comes Visa which is given on arrival. But for that, you should have already applied well in time and then, carry this application form with you. This needs to be done before you enter Myanmar. You can apply here. It is also necessary to fill up the Health forms as well. Fill them up here.
You will also need recent photographs of yourself of the dimensions 35mm x 45mm, set against a white background. Make sure that the pictures aren't older than 3 months. Also, carry a copy of your Credit Card as well as 6 months' credit card statements. The statements have to come with an original bank seal.
Add to this a minimum balance of ₹ 20,000 per person. You should also have the originals of all currency exchange slips and these should be in the form of USD 500 per person, per week, with their names duly on it. A valid driver's license is also mandatory.
Phew! Arrange for all this and all you need to do is drive away! It will take you approx 70 hours to cover this approx distance of 4478 Km. Please keep water and snacks and a first aid kit at all times. Drive safe. And when you get there, here is how to spend 48 hours.