We all have heard about work-from-mountains or work-from-anywhere you want. But have you thought of working from Bali? Tax-free. Yes, you heard it right! Are you thinking about choosing your base for those sparkling buildings in Dubai? Or how about the beautiful sandy beaches and tropical atmosphere of Bali? Indonesia's tourism department is proposing a new "digital nomad" visa. To lure higher-spending tourists so that remote employees may operate from the beachside villas that line the shore of the Indonesian island. 
What is This New Digital Nomad Visa in Bali? 
Bali's tropical environment and cheap cost of living make it a popular destination for digital nomads. Digital nomads in Bali exist in legal limbo.
Tourists may receive a 60-day visa or a six-month temporary employment permit. However, anyone residing in Indonesia for more than 183 days a year becomes a local tax resident. Therefore, must pay Indonesia's tax rates on outside income.
An Indonesian "digital nomad" visa would legalise what remote workers in Bali are currently doing. Moreover, without having them renew their visas every few months. However, without the possibility of swift deportation for violating the restrictions. And a tax exemption for income from abroad would reduce the tax burden on remote employees in Indonesia, reducing the likelihood of double taxation. 
View this post on Instagram
Also Read: Nayanthara & Vignish Shivan Got Married In This Mahabalipuram Beachside Resort & It's A Must-Visit!
Lengthy Digital Nomad Visa
Bloomberg reports that Indonesia plans to provide a special five-year visa to overseas workers of businesses like Airbnb, Twitter, and others that have begun enabling staff to work remotely.
Additionally, the Indonesian digital nomad visa would be lengthier than any other "digital nomad" visa presently offered in 33 nations. Sounds like you are sitting amidst the lush green forests and working without worrying about taxes anymore. 
View this post on Instagram
Targets on High Value of Tourism in the Country 
Together with the rest of Southeast Asia, Indonesia is attempting to revitalise its tourism industry after years of travel restrictions slashed the number of tourists in popular tourist destinations. 
Earlier this year, Southeast Asian nations lifted travel restrictions to attract back foreign tourists. Therefore, a negative PCR test results from 48 hours before departure is all that is required for vaccinated passengers to enter Indonesia quarantine-free. In April, the number of tourists to Indonesia jumped by 500%, reaching 111,000. This was the highest number of tourists since the pandemic. However, it was still much less than the average of 1.3 million tourists per month in 2019. 
So, get ready to work from Bali amidst the nature tax-free!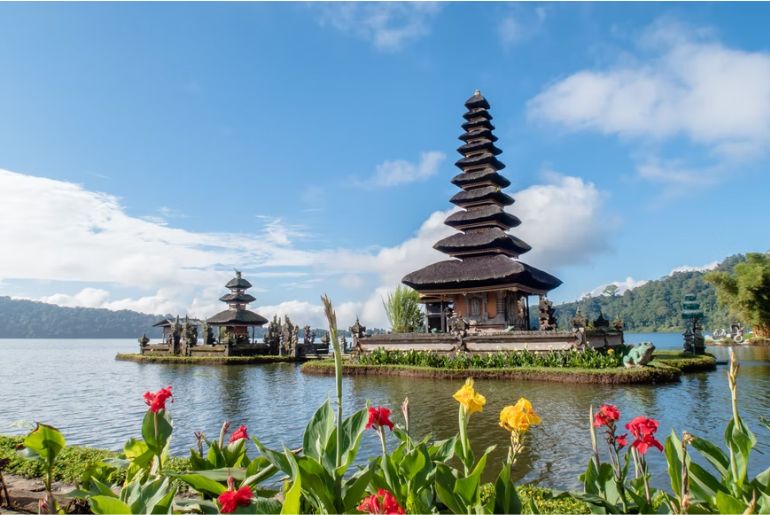 Also Read: Buy A 5-Day Bali Package For ₹10,676 And Get The Second One For Free