Under 140 characters
Pa Pa Ya Colaba is the new addition to SoBo's restaurant scene. With an environment filled with sci-fi, crimson backgrounds, it offers a delectable blend of Japanese and pan Asian cuisine.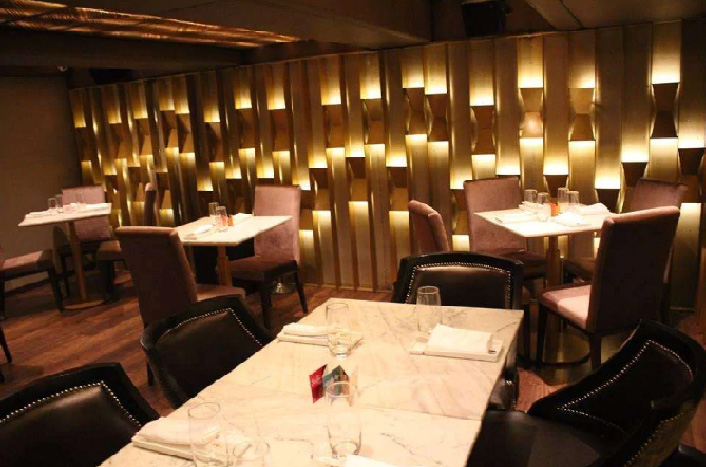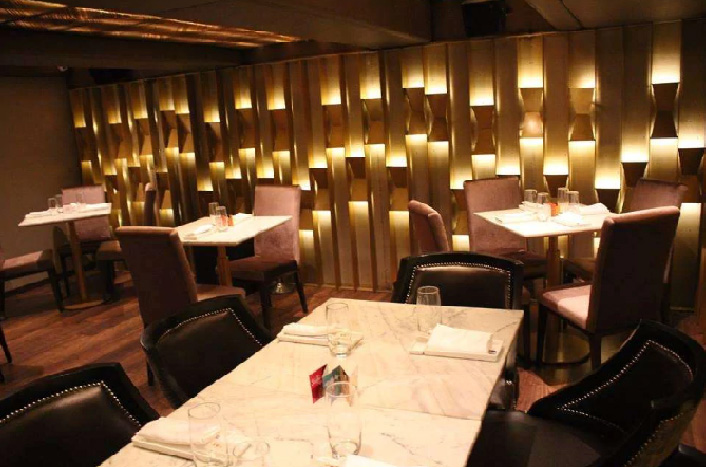 What is it?
A brain-child of restaurateur Zorawar Kalra, Pa Pa Ya Colaba promises the best in the land of sushi & molecular gastronomy. 
This two-tiered restaurant in Colaba is the second outlet of Pa Pa Ya. Special care is given to the plating of the food with each dish looking like a work of art. The yellow lights, the pretty white background, 3D spatial mapping, reminiscent to the brand adds the special charm.
The music in the background is some sort of electro-pop fusion – which stands out as a separate variant by itself. The servers are quite attentive although it does get a little difficult to communicate with them what with their headsets and mikes.
All the ambiance apart, let's dive right in and talk about what really matters – the food.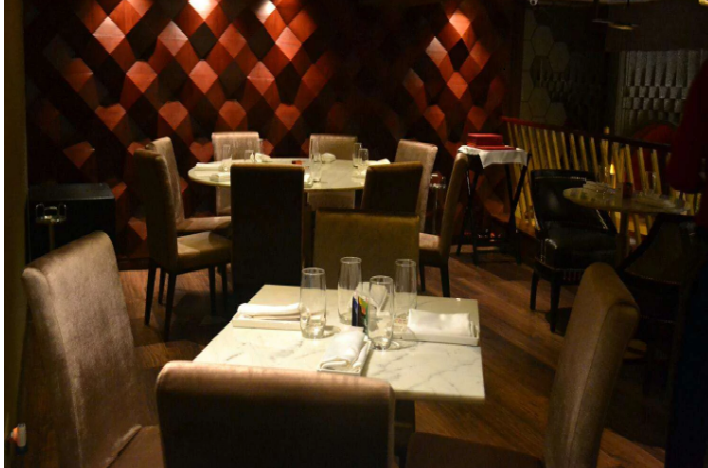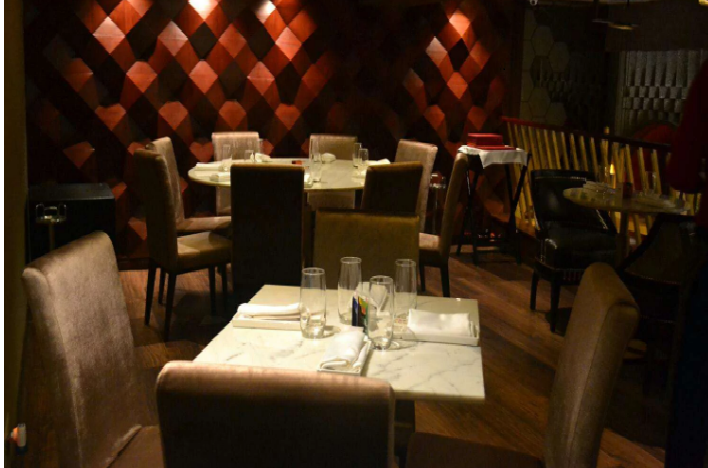 What to Eat?
We visited Pa Pa Ya Colaba with rather high expectations and the place does not disappoint. The sushi is fresh and some of the best we've had in the city. Coming straight from the sushi bar, where everything is made only after the order is places, we expected nothing else. The flavours are not overtly strong. The wasabi, however, wasn't the best and we were hoping for something with the traditional zing.
The menu is over a dozen pages long and if it's the mains you're interested in then we suggest you strategise. Over six pages of the menu is almost solely dedicated to shareable tapas, sushi and dim sums. The quantity served is quite great which makes it all the more difficult to actually reach the mains. One of our favourite dishes from the evening was the Sushi Pizza Slice. We don't know how but they had elements of fun added into it! Pa Pa Ya has found a way to combine sushi into every type of cuisine. The result being sushi burgers and other sushi experiments.
What to Drink? 
A wise friend of mine once pointed out that a bar-tender can never repeat his creation. Each drink will taste different from the previous one. Pa Pa Ya is no exception to the rule. The martini we ordered wasn't really the best and the molecular gastronomy that the bar is famous for did not compliment the drink at all. We did love the Wise Whiskey though. A great concoction that's not on the menu.
Address:
Hotel Diplomat, Whitehouse Building, 24 – 26, B.K Boman Behram Marg, Apollo Bunder, Colaba, Mumbai
For Reservations:
Call +91 8451011174, 022 22044441
Timings:
12 Noon to 1 AM
Cost:
Approximate cost for two without alcohol is INR 2500
LIKE Curly Tales on Facebook | Instagram | Twitter
You can subscribe to our newsletters.