Paris' iconic landmark The Eiffel Tower is all set to reopen as France plans to restart tourism. The tower will be open to the public from 25 June, after its longest closure since the Second World War. As for many other attractions around the world, the tower will open with strict restrictions in place.
What Can Visitors Expect?
To begin with, only limited number of people will be allowed into the tower. Besides, visitors must be prepared to climb 1,665 steps up, as elevators will be non-functional. Furthermore, only the first and the second floors will be open to the public. The top level will remain closed for now, as the lifts taking visitors to the top most floor are very small. It might however, reopen in summer.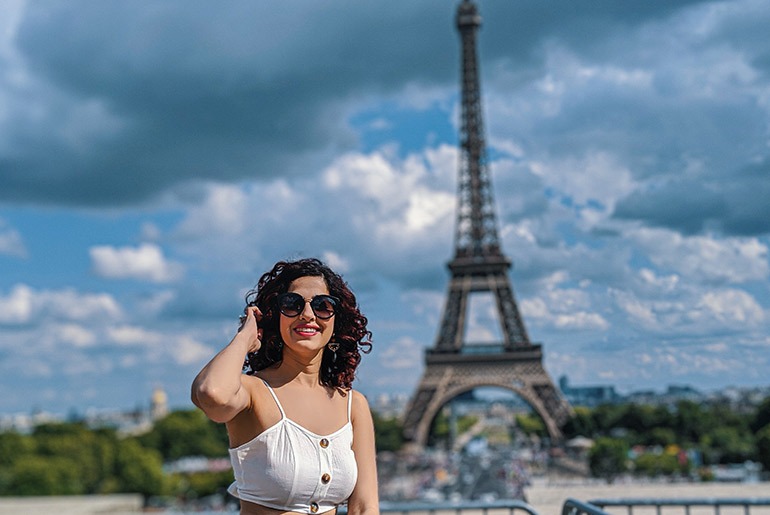 All visitors above 11 years, must wear facemask at all times. There will also be strict crowd-control measures followed on the site. Tourists planning to visit the Eiffel Tower can book tickets online once the online counters open on 18 June 2020.
Meanwhile, another famous attractions in the French capital- the Louvre museum is due to reopen on 6 July.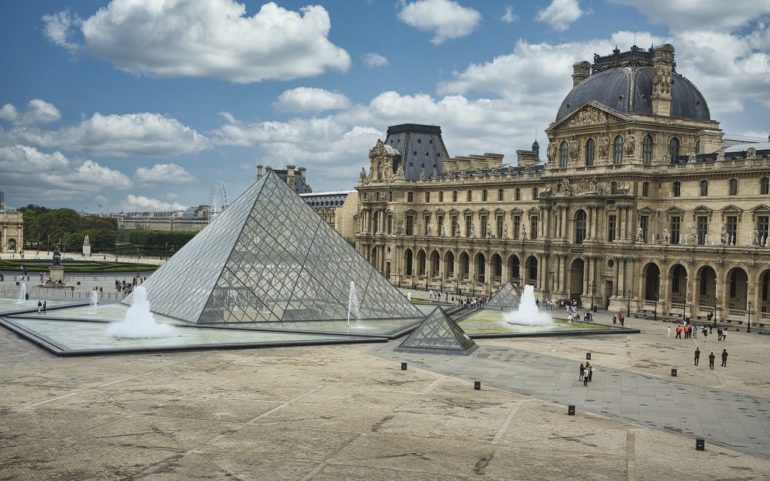 On another note, visitors might not spot as many cars as Paris Plans To Maintain Its Anti-Pollution Measures & Keep Cars Out Post COVID-19 Lockdown. In order to compensate for this, the country plans to Construct 650 Kms Of Post Lockdown Cycleways.
Tourism In Paris
Paris is one of the most visited countries in the world and the pandemic has caused an 80% drop in tourism since March 2020. The country has taken a hard blow after its lockdown to curb Covid. Restaurants, museums, and theatres closed down, leading to a blow like never before. As per the Eiffel Tower website, the iconic landmark receives about seven million visitors every year.
On that note in case you plan a trip to Paris, take a look at how Kamiya Jani Visited The World's Most Romantic City – Paris In 4 Days.
What Are The Precautions Followed?
Apart from social distancing and constant sanitization, restaurants in Paris are also leaving no stone turned in providing tourists a safe experience. In one such attempt, a Parisian restaurant has suspended plastic shields over individual diners for a safe and futuristic-looking dining experience.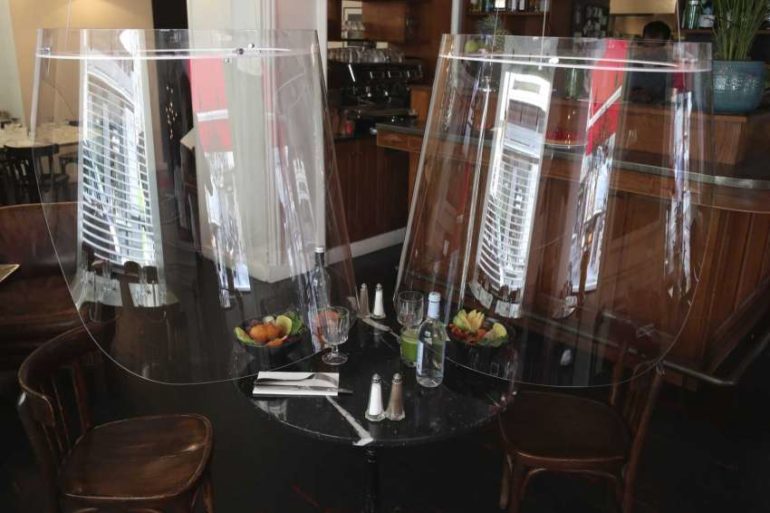 Parisian restaurant H.A.N.D. has come up with a rather unique solution to keep its patrons safe. The restaurant has installed clear plastic shields around the dining table. These shields hang from the ceiling and surround each diner, thus ensuring a safe and social-distancing-approved dining experience.
The plastic shields are a prototype called Plex'Eat and are made of plexiglass. They've been specially created by French designer Christophe Gernigon. Gernigon was inspired to create the design after he visited a store in Bangkok where 'people would sit and listen to music in three individual chair domes'.
Mathieu Manzoni, director of H.A.N.D., thinks that the plastic shields are "pretty" and "more poetic" compared to other solutions to keep diners safe. According to him, this model is not just aesthetically pleasing but will also allow restaurants to maintain existing capacity.
Currently, the Parisian restaurant is just testing the design and is the only restaurant showcasing it. However, according to The Sun, other restaurants have been intrigued by this model too. So we might soon end up seeing this design in other places too.
Meanwhile, here's how restaurants across the world have changed their dining trends to suit the situation: