Have you ever tried to do bizarre activities while travelling on a flight? And, later, blame it on others. Well, this passenger on a flight tried to open the aircraft door mid-air. When the flight was around 37,000 ft mid-air, the passenger tried to open the door, and another stopped. A flight attendant, too, tried to stop the passenger but couldn't. This bizarre incident took place on a flight en route to Columbus, Ohio.
Passenger Tries To Open Aircraft Door At 37,000 ft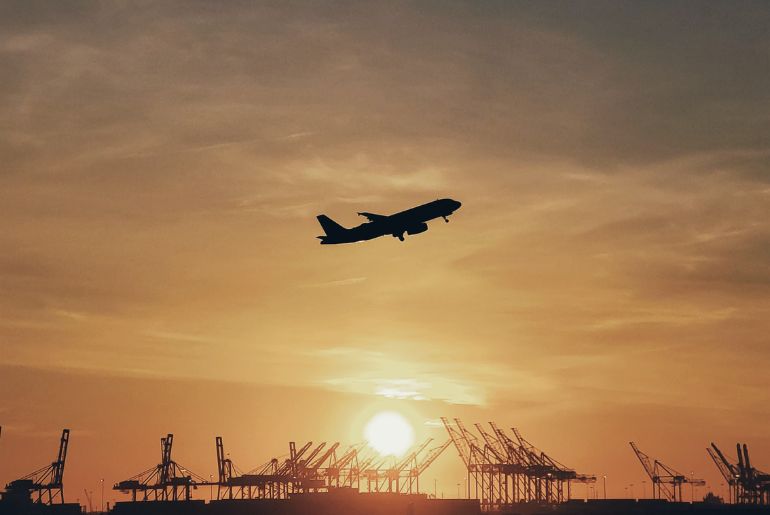 The passenger, a 34-year-old woman, boarded the aircraft from Houston, Texas. She went ahead and created a ruckus in the plane, mid-air. She tried to open the aircraft door after pushing aside a flight attendant, following which the pilot made an emergency landing. The emergency landing occurred at the Arkansas airport. She was handed over to the federal agents. It was later revealed that the passenger took the flight and opened the door because Lord Jesus had asked her to. According to her, Jesus asked her to fly to Ohio and open the door mid-air.
Also Read: Passengers Can Now Watch FIFA World Cup 2022 While Flying In The Air, Thanks To Qatar Airways
Here's Exactly What Happened!
The woman got up from her seat and reached the aircraft door, and kept staring at it. The flight attendant then directed her to avoid standing, use the lavatory, or return to her seat. A passenger even thought the plane might crash after seeing the ruckus created. Although, there was a low possibility for that to take place. Further, it was also revealed that the passenger had bitten the other passenger who tried to stop her from opening the aircraft door. The woman did not have any kind of luggage with her too. And, she also revealed that she was heading to Maryland to meet a pastor there.
Well, this is how a passenger blamed her actions on Lord Jesus but did get arrested.
Cover Image Courtesy: Times Now News