Mother nature has her own, sweet way of adding beauty, isn't it? The torrential rains in the UAE last month, has turned the desert green and it simply stunning, to say the least. The UAE witnessed unusually heavy, reaching up to 15mm/hour for two and a half hours. The heavy downpour resulted in water logging in several parts of the city, as well as led to traffic congestion. The Dubai airport also came to a standstill due to the unusually heavy downpour.
However, the Dubai Transport Authority (RTA) & Dubai Municipality worked to clear up clogged roads and ease life for residents. But, after all the chaos, residents and desert inhabitants are now enjoying loads of greenery and the pictures are too good to be missed!
What's It?
The unusually heavy rains last month has transformed deserts in Ras Al Khaimah, Umm Al Quwain, Fujairah and Dibba, into a mini garden. Yes, you read that right! Residents and other desert animals can now enjoy lush greenery in the UAE deserts, at least for a while now. The vegetation crop up is a blessing in disguise for camels and other desert inhabitants.
A volunteer at the Consulate General of India, Dubai, shared some pictures of the new 'green' desert and we can't get enough of it.
After weeks of rain, desert turns green in the UAE pic.twitter.com/OlIy67t1od

— Praveen Kumar (@Pkumardxb) January 27, 2020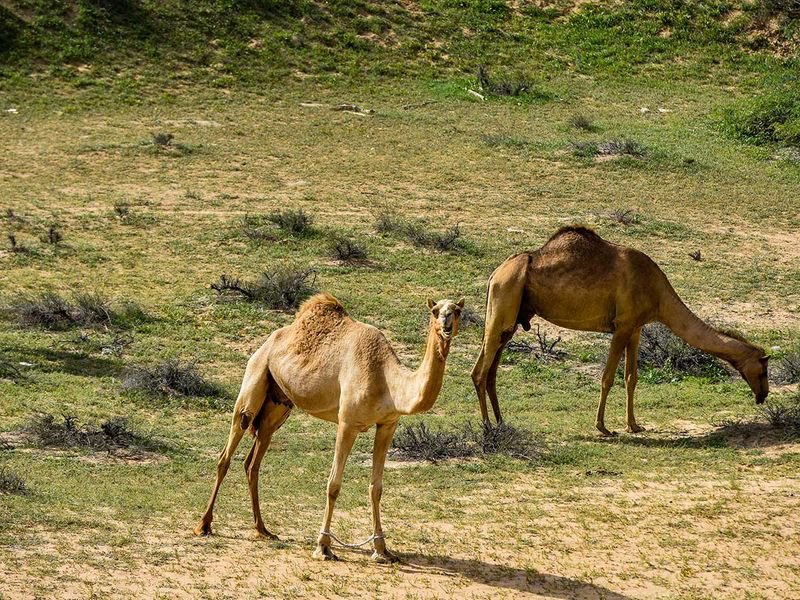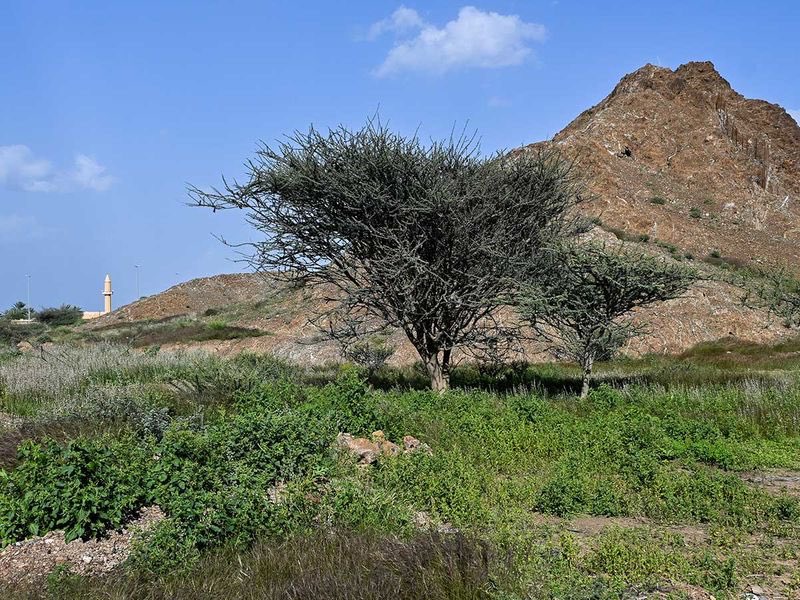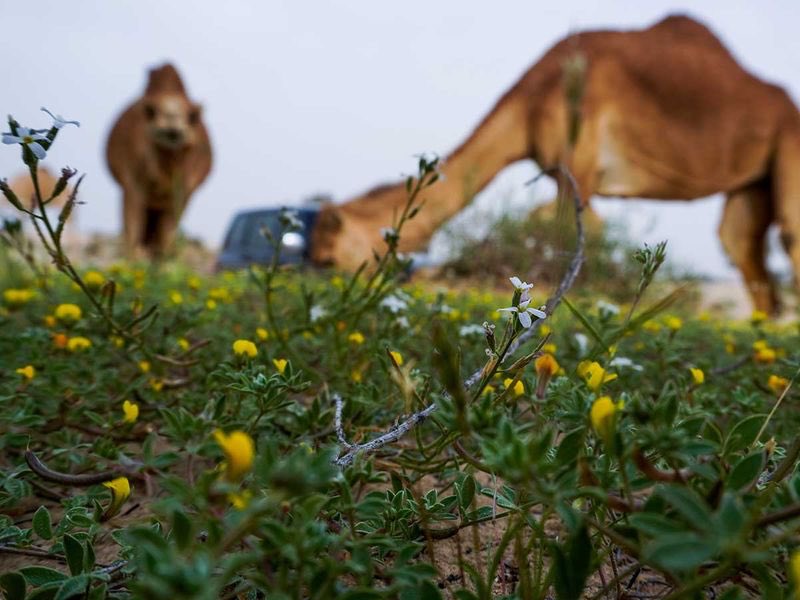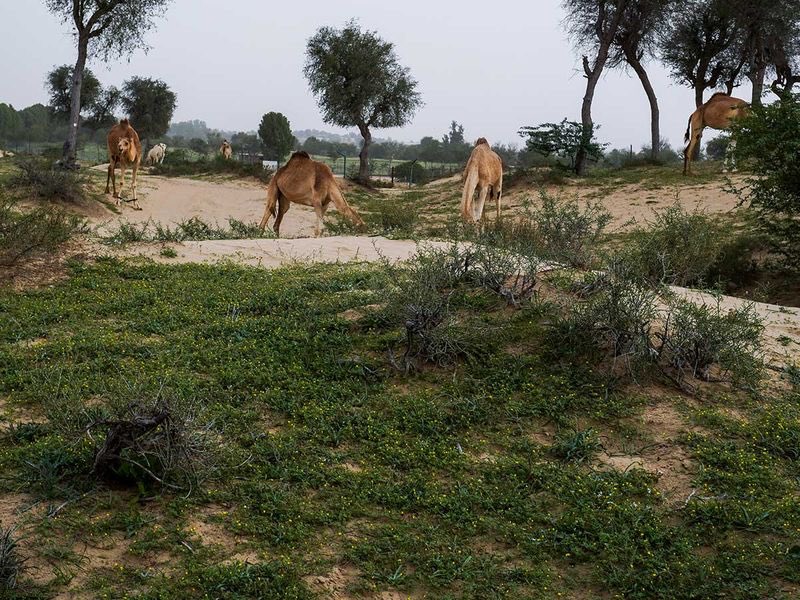 Can you believe this is the UAE!!
That said, this is the last week of winter and in case you haven't camped as yet, this is the perfect time to do so! Here are some of the best camping sites in the UAE.
1. Al Qudra Lake
If you are looking for the best of both worlds- land and water, Al Qudra Lake is where you must head! A short drive from the Mall Of Emirates takes you to this popular camping site.
What sets this aside from other sites is the little oasis, which is home to flamingos and swans. Pitch a tent here and if you are lucky, you might even spot camels in the morning.
2. Hatta
Situated in the outskirts of Dubai, Hatta is one camping site which has a lot to offer. In fact, you don't even have to carry your tents along. The camping site has stay options, which will double up as a perfect staycation too. Surrounded by mountains, dam and a lake, Hatta provides scope for adventure sports and activities. The lake serves as a perfect site for kayaking and paddle boarding while the mountains excite those who love biking and hiking.
Where: Hajar mountains
3 Banan Beach
Located along the Jebel Ali shoreline, is a beach with bright colored wooden tents and chalets. The Banan beach is best for all those who love camping under the company of sun, sand and water. The tents are nothing less than a luxury room in a hotel, so you don't have to lug along sleeping bags or mattresses. As for the activities, you can barbecue on the beach, engage in over 12 different water sports, or simply play a game of beach volley ball. You can also go shopping in the mini market onsite or head to the Jebel Ali Shooting Club if that's your thing. You can stay overnight, with sleeping tents for two costing from AED350 a night. The chalets start from AED 1,000 for a night.
Where: Jebel Ail