It can get tiring to stick to the same old routine and go through the grind every single day. It is always helpful to go to a destination where you can tune out and just spend some time with yourself. When you are planning on visiting a place away from home, your hotel room has got to be the best within the resources you have. And goStays from Goibibo ensures that you get nothing but the best. So, we decided to do the heavy lifting for you and give you the low down on the best places to visit when you need that much-needed break along with the best hotel properties on offer.
1. Shimla, Himachal Pradesh
Not only is Shimla one of the prettiest places in the north of India, but it's also a great place to be when you need some time off. The sights outside are beautiful but even if you feel like being holed up in your hotel room and spending the day under the heavy blankets with a book in your hand, you are good. If you are going to be investing in a good holiday, then it only makes sense that you get yourself the comfiest hotel room possible. With Goibibo's goStays in Shimla, you won't have to worry about being duped with your room. With extremely affordable options, you will be spoilt for choice. And when you feel like it, you can always get your gear on and go hiking or even skiing if you are visiting during the winter season.
Stay At: Hotel Chaman Palace, Hotel Sukh Sagar, Hotel Diplomat
2. Rameswaram, Tamil Nadu
Popularly known to be a place of worship, Rameswaram has a beach right next to the Ramanathaswamy Temple. With beautifully sculpted pillars and magnificent doors, the temple is truly a sight to behold. Coming to accommodation, have you noticed how sometimes a hotel looks great in pictures but when you arrive it is completely misleading? Yeah, we have been there too. But with goStays, you can be ensured that the hotel room looks exactly as you expected it to be. Can't argue with that, right? So, go about temple hopping and bask in the sunshine at the beaches keeping your daily fikars behind you.
Stay at: Hotel Rameswaram Grand, Hotel Royal Residency, Hotel SS Grand
3. Nainital, Uttarakhand
A popular hill station in Uttarakhand, Nainital is located on the banks of the Nainital River. It was formerly a British estate and the influence remains in the architecture of the town. The best part of Nainital, however, has to be the cable car that runs to the Snow Observation Point from where you can view glorious sights of the mountain peaks and the greenery that the town is drenched in. And of course, you can see Nanda Devi from here. Sitting there and looking at Uttarakhand's highest peak is a truly unique experience. You just have to live it out once.
Stay at: Lake Retreat, Pangot Himalayan View, Misty Heights
4. Shillong, Meghalaya
The capital city of Meghalaya, Shillong is one of the gems in the northeast of India. There's a lot that you can do in this beautiful city which is home to the cherry blossoms. It has a great climate all-year-around except when it starts pouring here in the months between June and September.
A stay in Shillong will always be an unforgettable experience. Coming to the stays, who hasn't struggled with hotel bookings? You get promised something and then you find it missing once you get there. But with Goibibo's goStays, you get a 100% money-back guarantee if any of the promises are not fulfilled at the property.
Stay at: Sunshine Farms & Resort
5. Goa
Known popularly as a party town, Goa definitely has a notorious reputation. But what people forget is that behind all of that, Goa is one of the most serene places in India. It also has some of the best beaches in the country, naturally. Right from the white sand beach of Palolem to Arambol in North Goa, the coastal state is full of hidden gems and tried and tested places that always hit the mark. Now, Goa can get a tad bit humid and hot and of course, living in the city means that you are used to some good ol' air-conditioning. Well, you don't need to worry about that with goStays because you'll be chillin' in the comfort of your air-conditioned room. Remember how the boys chilled in Goa during Dil Chahta Hai? Well, what is stopping you from doing that?  Just go have fun already!
Stay at: Brisa Do Mar, Hotel Sonika's Heritage, La Gulls Court Resort
6. Puri, Odisha
The holy city of Odisha has a lot to offer to tourists who visit it. The city almost has a magnetic effect as thousands of people from all across the globe visit it on an annual basis. Call it the grace of God or just the plain beauty of it. The beach of Puri is one of the best ones in the country. The street food here is also absolutely insane. From fried seafood to sweets that you will savour all your life, you get it all here. A visit to the Jagannath temple here is mandatory! One of the holiest sites, you should also make sure to indulge in a meal at Anand Bazaar inside the temple. It's a great place to be by yourself.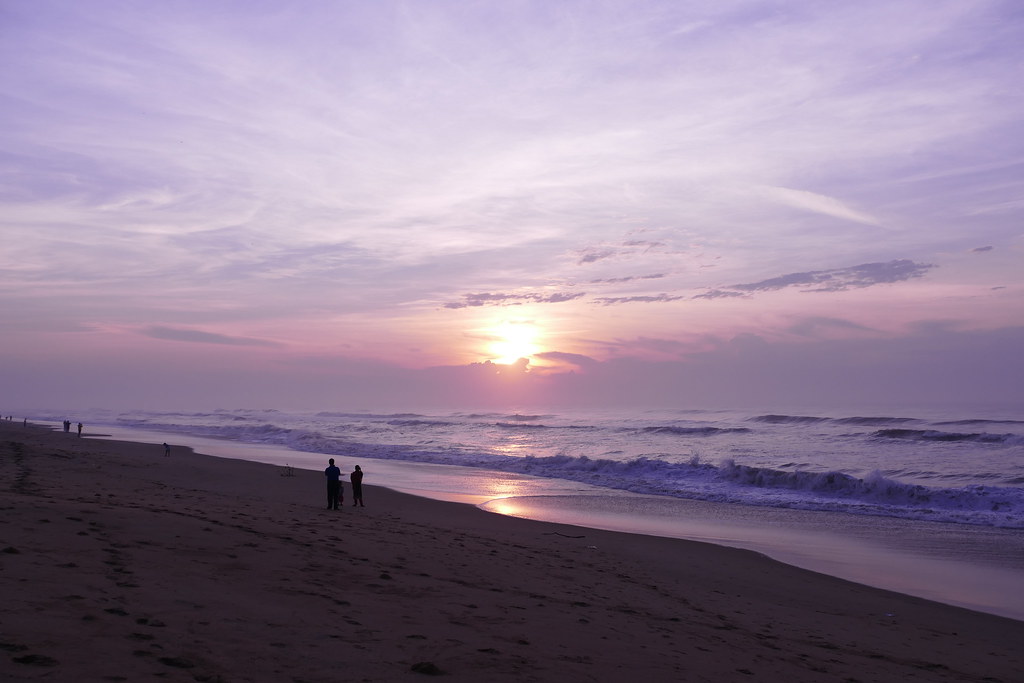 Stay at: Hotel New Rockbay, The Ivory Sands, Kakkson Villa
7. Mount Abu, Rajasthan
A hill station in Rajasthan, Mount Abu is one of the best places to switch off from your mundane life. Located in the Aravalli Range, Mount Abu is surrounded by lush green forests and has a surprisingly cool climate considering that it is in Rajasthan. One of the best things to do here is to go boating on the Nakki Lake which offers a lot of serenity and splendid views. the beautiful Dilwara Temple here is also quite a sight to look at with its elaborately carved marble walls.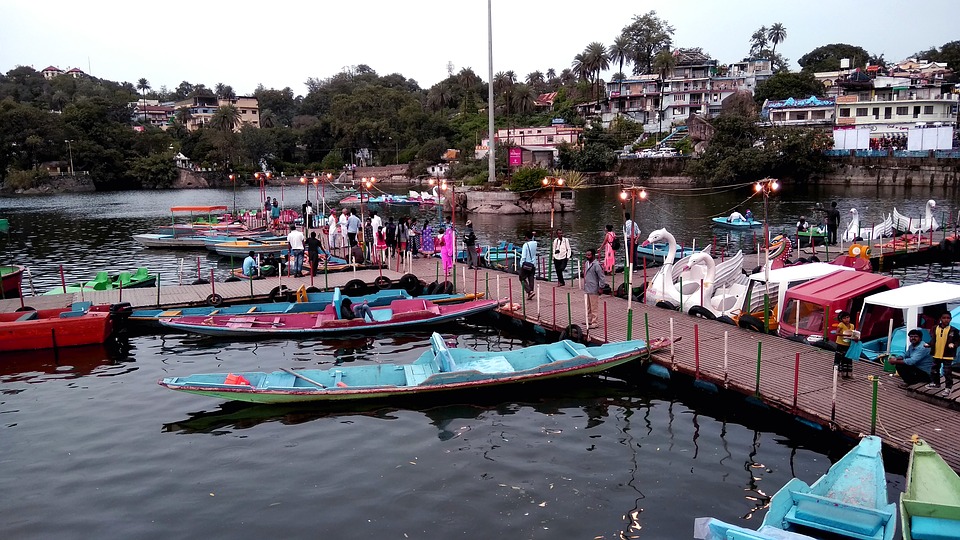 Stay at: Hotel Royal Heritage, Silver Oak Valley, Hotel Mushkil Aasan Mount Abu
8. Alleppey, Kerala
Known to be the place for touring the backwaters of Kerala, Alleppey is divine! It's extremely peaceful and if you are planning on going solo, even better. The view of the Alappuzha Lighthouse from waters is a sight to behold. If you want to see Kerala in all its beauty then you should visit during the winter when the climate is less humid and pleasant. Alleppey sees a lot of tourist footfall between the months of October to February. So, you have ample time on your hands to visit God's Own Country.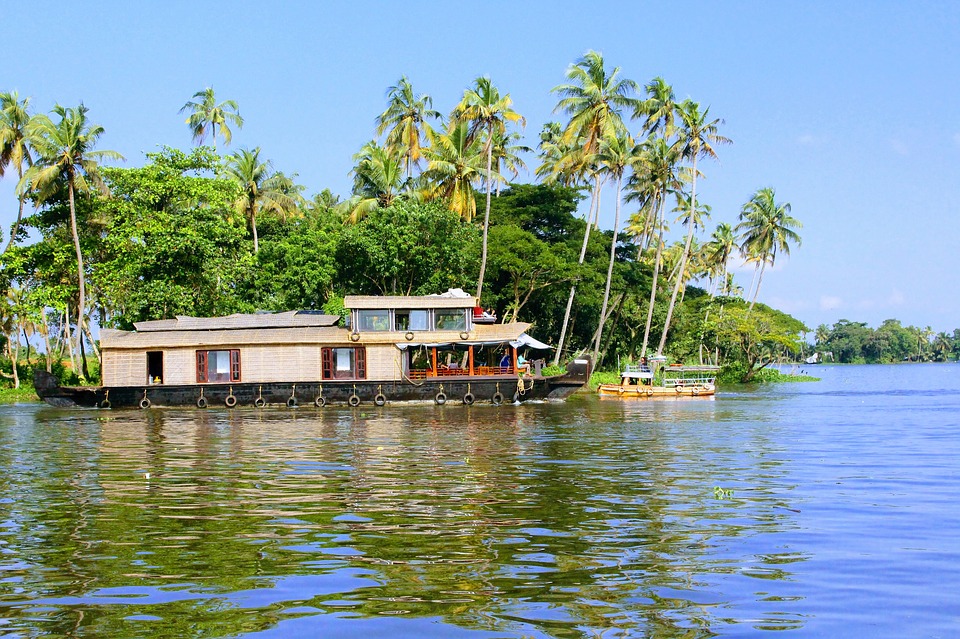 Stay at: Pagoda Resorts, Dazzle Dew, Mugal Beach Resort