The pandemic has changed the face of the world. And while several festivals and carnivals have been cancelled, many are going online. The International Yoga Festival 2021 in Rishikesh has joined the bandwagon of a virtual festival. The yoga festival will be held virtually for the first time from March 7 to 13 at Parmarth Niketan in Rishikesh, India. Yogis from all over the world will come together for this year's edition.
Spiritual Leaders, Master Yoga Teachers & Wellness Specialists Will Partake In The Event
The seven-day event will have spiritual leaders, yoga teachers, and wellness specialists from around the world performing on the major yoga styles. The event starts with Kundalini sadhana in the wee hours of the morning. It ends with a kirtan, traditional song and dance, and entertainment on the banks of Ganga. You Can Now Do Yoga 1934 Metres Above Ground At UAE's Highest Mountain Peak.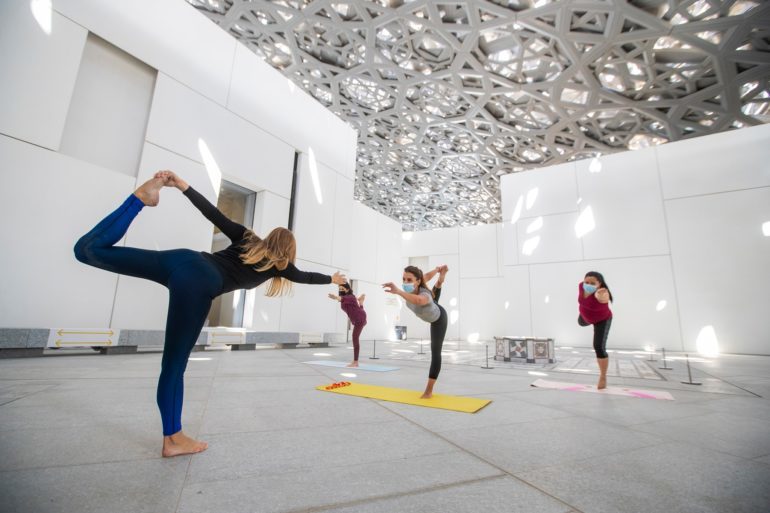 You Can Participate In 70 Hours Of Different Forms Of Yoga Classes
Are you a yoga enthusiast? You can participate in any or all of the 70- hour yoga classes. From Kundalini Yoga, Power Vinyasa Yoga, Iyengar Yoga, and Kriya Yoga, you can participate in multiple forms of yoga with renowned teachers. The event will be online through Parmarth Niketan's social media channels.
Also read: Atlantis The Palm Relaunches Underwater Yoga
You can be a part of this grand event full of amazing learnings from the comforts of your home.