The Kingdom of Saudi Arabia welcomed travellers from the UAE on 30 May. In addition, Saudi will permitted travellers from Germany, US, Ireland, Italy, Portugal, Britain, Sweden, Switzerland, France and Japan to enter the kingdom. Earlier, the kingdom announced that travellers arriving from these countries will undergo institutional quarantine procedures if required. However, in a recent update Suadi has scrapped quarantine for all vaccinated travellers.
At a time when covid-19 cases were growing rapidly in the Middle East, the Kingdom of Saudi Arabia had banned travellers from the UAE and 20 other countries. This measure was taken to curb the spread of the deadly coronavirus. On 3 February, Saudi announced a travel ban on countries including the UAE, Egypt, Lebanon, and Turkey, as well as the US, UK, Germany, France, Italy, Ireland, Portugal, Switzerland, Sweden, Brazil, Argentina, South Africa, India, Indonesia, Pakistan, and Japan.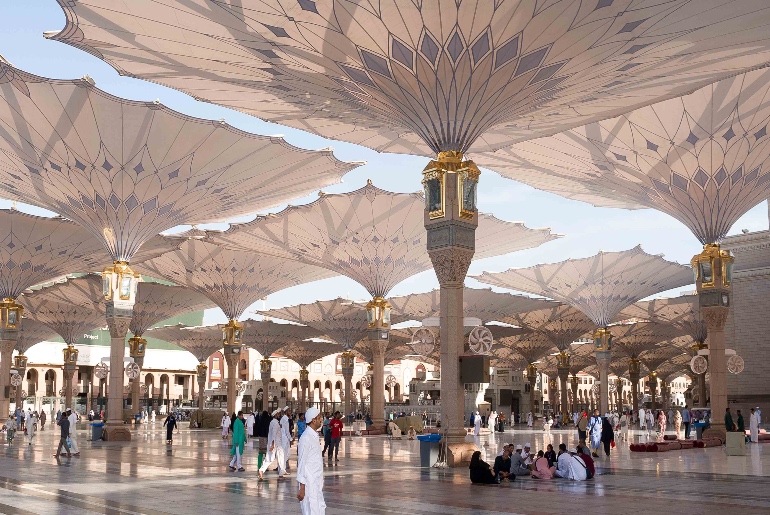 Also read: Saudi Arabia's Grand Mosque To Be Cleaned Daily With 60,000 Litres Of Sanitiser
ONLY Vaccinated Citizens Above 18 Years Are Permitted To Travel
As per the new law, Saudi citizens who have received both doses of the vaccination, or one shot at least two weeks before the date of departure, will be permitted to travel. In addition, citizens those who have recovered from coronavirus within the last six months and those who are under 18 years old will be allowed to travel, the ministry said.
Furthermore, travellers must present an insurance policy approved by the Central Bank covering the risks of COVID-19 outside the Kingdom before traveling. Citizens will be subjected to home quarantine for seven days after returning to the Kingdom and must undergo a PCR test at the end of the quarantine period, excluding children under the age of 8.
The ministry said all travel-related preventive measures are subject to continuous evaluation by the Public Health Authority, according to developments in the epidemiological situation. The ministry urged travelers to adhere to the procedures and restrictions and to take caution when traveling to high-risk countries where the spread of the disease is high.
Saudi citizens have largely been barred from travel since March 2020, when the kingdom first banned all travel in and out of the country, due to a spike in the cases. It later reopened borders in July 2020, but citizens were not allowed to travel. In January 2021, authorities postponed the end of the travel ban for the public and the full reopening of entry points to May 17.
Also read: Saudi's New Luxury Airport Is Designed To Look Like A Mirage