For the first time in 17 months, the kingdom of Saudi Arabia will now permit vaccinated foreign tourists to enter the country. Saudi's Ministry of Tourism said that tourists who have received both jabs of a vaccine approved by the kingdom, will be permitted entry. Read on to know the full rules and regulations.
What Are The Vaccines Approved In Saudi Arabia?
Suadi Arabia is now open to foreign tourists who have received both jabs of a vaccine approved by the kingdom. Visitors who have two doses of the Pfizer-BioNTech, AstraZeneca or Moderna Covid-19 vaccine, or the single-dose Johnson & Johnson shot can now enter the kingdom without quarantine.
Those who have taken the Sinopharm or Sinovac vaccines will be allowed to enter if they have also had a booster dose of any approved vaccine.
Also Read: US Will Not Lift Restrictions For Indian Travellers Amid Surge In Delta Variant Cases
Is A PCR Test Required To Enter Saudi Arabia?
All travellers must submit a proof of PCR test with a negative result within 72 hours from the time of departure. Visitors are also required to register their data related to vaccination doses via the new electronic portal. However, entry of travellers from the 17 countries on the Saudi travel ban list, which includes the UAE, remains forbidden.
Meanwhile, Saudi Arabia has also announced a three-year travel ban on its citizens if they visit any Covid-19 red list countries including India.
Saudi Arabia Announces 3-Year Travel Ban On Citizens Arriving From Red List Nations
To reduce the risk of coronavirus and its variants, Saudi Arabia has implemented a 3-year travel ban on citizens arriving from red list countries. The official revealed that anyone who is proven to be involved will be legally accountable and will have to pay heavy penalties upon return.The United Arab Emirates (UAE), Libya, Syria, Lebanon, Yemen, Iran, Turkey, Armenia, Ethiopia, Somalia, Congo, Afghanistan, Venezuela, Belarus and Vietnam are the other red-listed countries.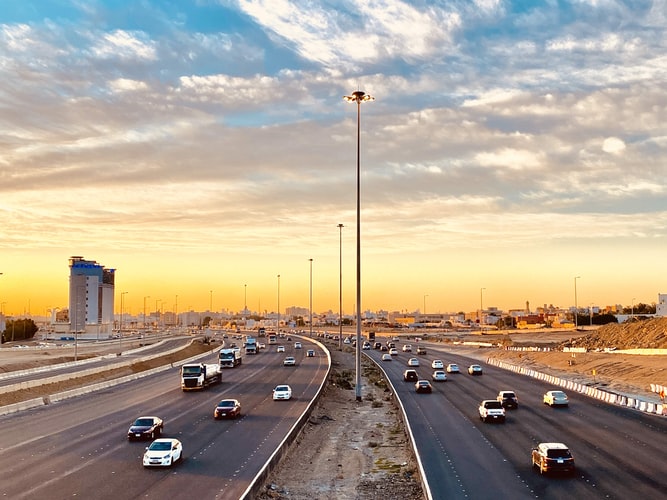 Saudi Arabia To Automatically Extend Visit Visa & Residency Of Expats
The move for a free extension of visit visas and residency permits by Saudi Arabia for its expats is part of the constant efforts being taken by the government to ensure the safety of both citizens and residents. This will mitigate the economic and financial impacts on them. According to the Khaleej Times, the Directorate stated that the extension of the visas and residency permits will take place electronically in coordination with the National Information Centre. So there won't be any need to visit the departments of passports.
Saudi Arabia has registered more than 523,000 Covid-19 cases, with 8,213 deaths so far.
Also Read: After SRK & Sanjay Dutt, Sania Mirza Becomes 3rd Indian To Get 10-Year Dubai Golden Visa