Maybe you can't manage a Europe trip because of the price tag, or perhaps it's not a budgeting concern, and you don't love to fly. Or maybe you don't have time for long-distance travel because of the ten weddings you have to attend this year. Whatever the reason, if Europe isn't in the cards right now, you can satisfy your craving for a European getaway right here in these small towns in India.
Also read: 7 Destinations In India More Beautiful Than The European Countryside
1. Pondicherry, Tamil Nadu
When we talk about towns with European influence, Pondicherry has to top the list. An old French settlement, Pondicherry's colonial charm is intact in its gorgeous French Quarter and quaint European architecture. Apart from European architecture, the people and culture retain a part of its old ruler's charm. Along with the colonial architecture, Pondicherry is dotted with beautiful beaches, perfect for winding down and relaxing.
2. Landour, Uttarakhand
If you are an avid Ruskin Bond reader, you will find your wildest fantasies coming true in this misty and homely town in the mountains of Uttarakhand. The enchanting hills, the European-style cottages and the warm local people will ensure that you have an unforgettable time in this quaint little town. Uttarakhand Has India's First Pollinator Park With 40 Species Of Butterflies, Birds & Insects.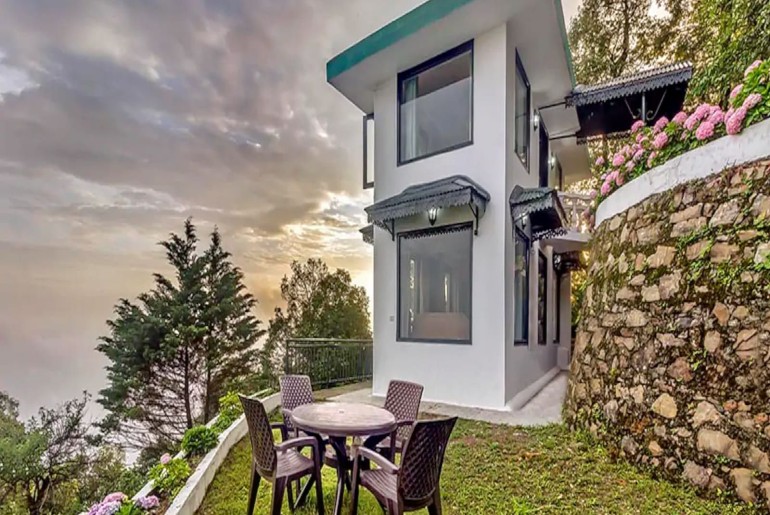 3. Valapari, Tamil Nadu
This quaint town in Tamil Nadu will remind you of every European countryside. Here, ecotourism is given more significance. So here's a fun fact about Valparai. It records the most extreme precipitation in the country after Mawsynram. Once you enter the timberland of Valapari, you can hear the river, streams and waterfalls sing. R Madhavan Transforms Barren Land In Tamil Nadu Into Lush Green Coconut Farm.
4. Khajjar, Himachal Pradesh
Lying pretty in the lap of Himalayas, at 2000 metres above the sea level, is the beautiful stretch of Khajjiar. The hill station has a rare combination of three ecosystems with dazzling lakes, sprawling pastures and lush green forests. Often referred to as 'Mini-Switzerland of India' Khajjiar is a popular hill station about 26 km from Dalhousie. Drive around the snow-clad Himalayan peaks, rolling hills, encompassing dense deodar forests and plenty of snow.
5. Cherrrapunjee, Meghalaya
The magical landscapes of Cherrapunjee will remind you every bit of Scotland. With beautiful waterfalls and pleasant weather to calm your nerves, this is an excellent place to sit back, relax and unwind. What's more, the drive from Shillong to Cherrapunjee is everything dreamy and will immediately transport you to the countryside Scotland. Did you know that you can watch the plains of Bangladesh from the cliffs here?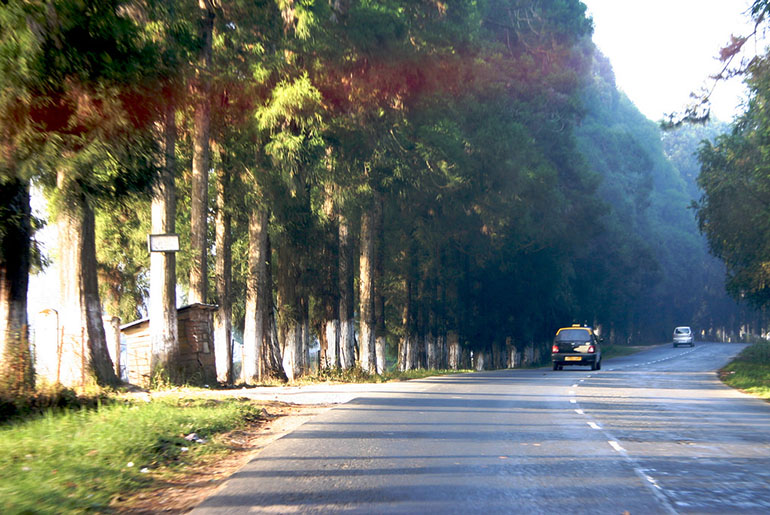 6. Alleppey, Kerala
People fondly call Alleppy in Kerala the "Venice of the East". The picturesque canals, stretches of emerald backwaters and lagoons will remind you every bit of Venice in Italy. The maze-like waterways outlined by the paddy fields, and green foliage gives the place a unique appeal! Need Mobile Connectivity In The Remote Spiti Valley? Here Are Some Tips And Tricks.
7. Auli, Uttarakhand
Uttarakhand's Auli is a popular ski resort destination that will remind you of Switzerland. You don't have to go all the way to Europe to experience snow, meadows and even Skiing. Auli is covered with snow and the coniferous trees during winters, sprinkled with snow is a sight to behold.
How many of these towns have you visited so far?