If Fred Flintstone went on a vacation, the stunning Tathastu Resort would be it. Located in Pench National Park's heart in Madhya Pradesh, this unique resort makes for a must-visit. Its indoor heated pool and panoramic views are just one of its many highlights. Besides, this can the perfect escape from the hustle and bustle of the city.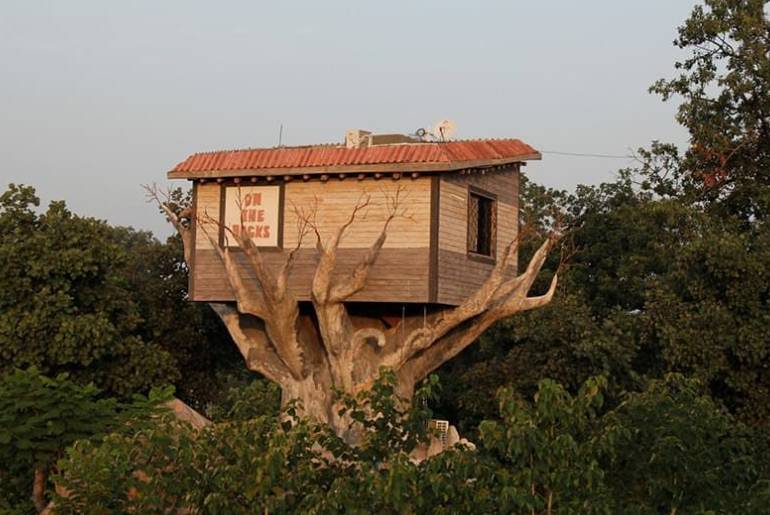 Stay In The Dreamy Cave Rooms
Though the cave room can be a perfect couples' getaway, it's clear that anybody would enjoy themselves at such a lovely place. The best part is that this resort also houses other rooms such as the tent, mud house and the treehouse, which are equally impressive.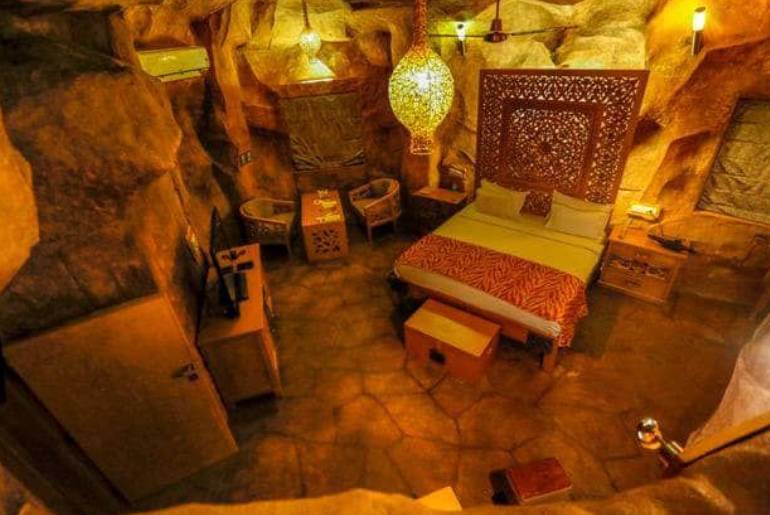 Go On A Jungle Safari
Since the resort is set amid a national park, a jungle safari is one of the top highlights and is an absolute must-do. When here, you can also engage in a variety of other activities like cycling, star gazing, bonfire, boating, fishing, archery and tons more! Also, Go On India's First Ever Hot Air Balloon Safari Over A Tiger Reserve In Madhya Pradesh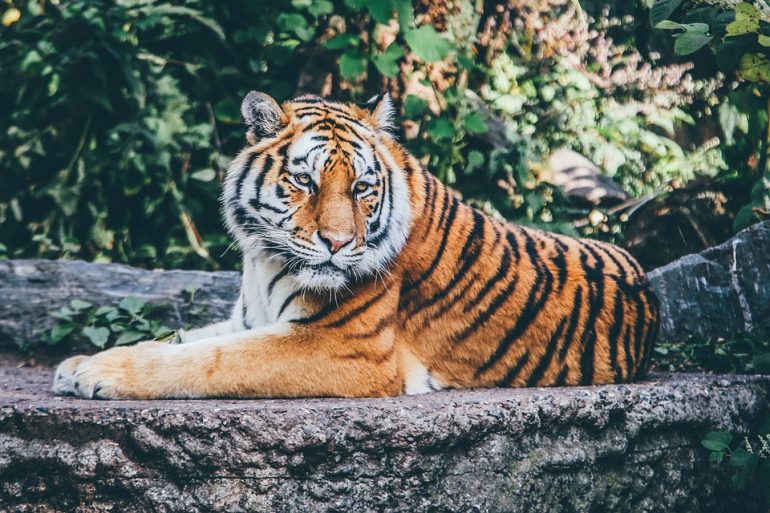 Relax In the Indoor Heated Pool
Suppose all this was not enough to convince you, this will! They also have a heated indoor pool which can be the perfect way to relax during the day or the night. This resort also boasts of a spa called Tathastu Wellness which offers therapeutic massages and treatments that cleanse your body.
Also read: This Resort In Shimla With Heated Pool & Revolving Restaurant Offers Majestic Views Of The Himalayas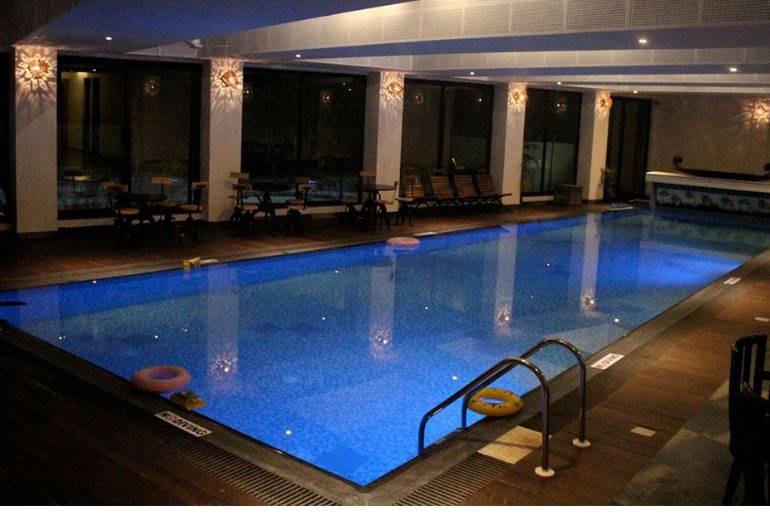 Dine Under The Stars
Try out their BBQ meals or dine under the stars when here. You will be spoilt for choice! And yes, you get the breakfast complimentary with your stay. Also, Dine & Sleep Under the Stars at Sonara Camp This Valentine's Day
What are you waiting for? Book your stay now!