Train journeys might be long and time-consuming but it has a beautiful charm. While the train passes by kilometres after kilometres, we stare outside the window to enjoy the most mesmerising magic of this beautiful nature. We get to witness breathtaking landscapes of lush greenery, majestic mountains, valleys, paddy fields, and so much more. And if you want to experience this journey and the views even better, travelling in vistadome coaches is the answer to it. Vistadome coaches are the perfect blend of luxury and charming 360-degree views of the surroundings. You can travel to these 4 Indian hill stations in vistadome coaches for the most stunning views.
Hill Stations In India You Can Travel To In Vistadome Coaches And Enjoy 360 Degree Views
Haflong
One of the first vistadome coaches of the Northeast Frontier Railway started running from Guwahati to Haflong. The train is 'Train Number 05888 Guwahati- New Haflong Tourist Special Train' and you can travel to one of Assam's most scenic places, Haflong. In fact, Haflong is the one and only hilly destination in the Northeastern state. Enjoy magnificent views of verdant greenery, mountain peaks, picturesque landscapes of valleys, and a lot of adventure here. Travelling to Haflong feels like staying on the lap of nature.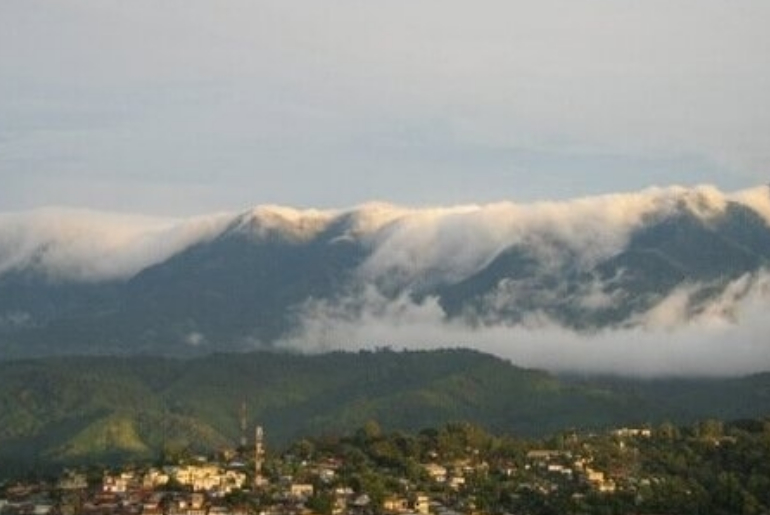 Also read: Independence Day Long Weekend: 5 Non-Crowded Hill Stations Near Delhi 
Shimla
Shimla is one of India's most scenic and popular hill stations and is surely a must on every Indian's bucket list. Now you can experience a stunning journey on a 7-coach-long Vistadome train running along the Kalka-Shimla route. The train is Him Darshan Express and it started in 2019. If you love snowfall, you are going to have an unbelievable experience on this train. Enjoy the most majestic views of Shimla's ethereal beauty while travelling on this train.
View this post on Instagram
Darjeeling
The experience of travelling with vistadome coaches while exploring Darjeeling is outstanding. The surroundings of this hill station are a magical vision and the weather makes the experience even better. The train is Darjeeling Himalayan Railway and you can enjoy the fun ride services while witnessing the stunning vistas of this beautiful hill station.
View this post on Instagram
Also read: 5 Hill Stations Near Gurgaon For A Short Getaway
Barog
To travel somewhere unexplored, far away from the noise and bustle of busy cities, Barog in Himachal Pradesh is the ultimate destination. You can travel here by vistadome coaches and the journey is immensely beautiful. Walk around the hill town, explore the tourist destinations, go hiking, or hop on a toy train ride to reach Shimla.