Always craved for eco-friendly places to stay while on a vacation? Kaav Safari Lodge has set new standards right in the middle of an intimate forest in the Nilgiris. It is located at the edge of the Nagarhole wildlife sanctuary and you have a perfect raw view of nature and wildlife.
Also Read: I Went To Hampi, A Hidden Paradise In Karnataka
The  Kaav Safari Lodge Is An Eco-Friendly Resort
Kaav provides a sustainable living practice, they use renewable energy sources, their kitchen waste is digested in a biogas plant and the naturally-obtained methane is used for all their cooking. It doesn't stop here, Kaav also plants indigenous flora and fauna to maintain a crucial biodiversity layer. Now, let's not think of it just as sustainable living, they also provide their guests with luxury. There is an exotic pool inside the resort surrounded by lush greenery. The food they serve has an authentic taste of Karnataka cuisine! Kaav is located at a driving distance of four hours from Bangalore and is surrounded by beautiful meadows, a reservoir, and its flowing waters.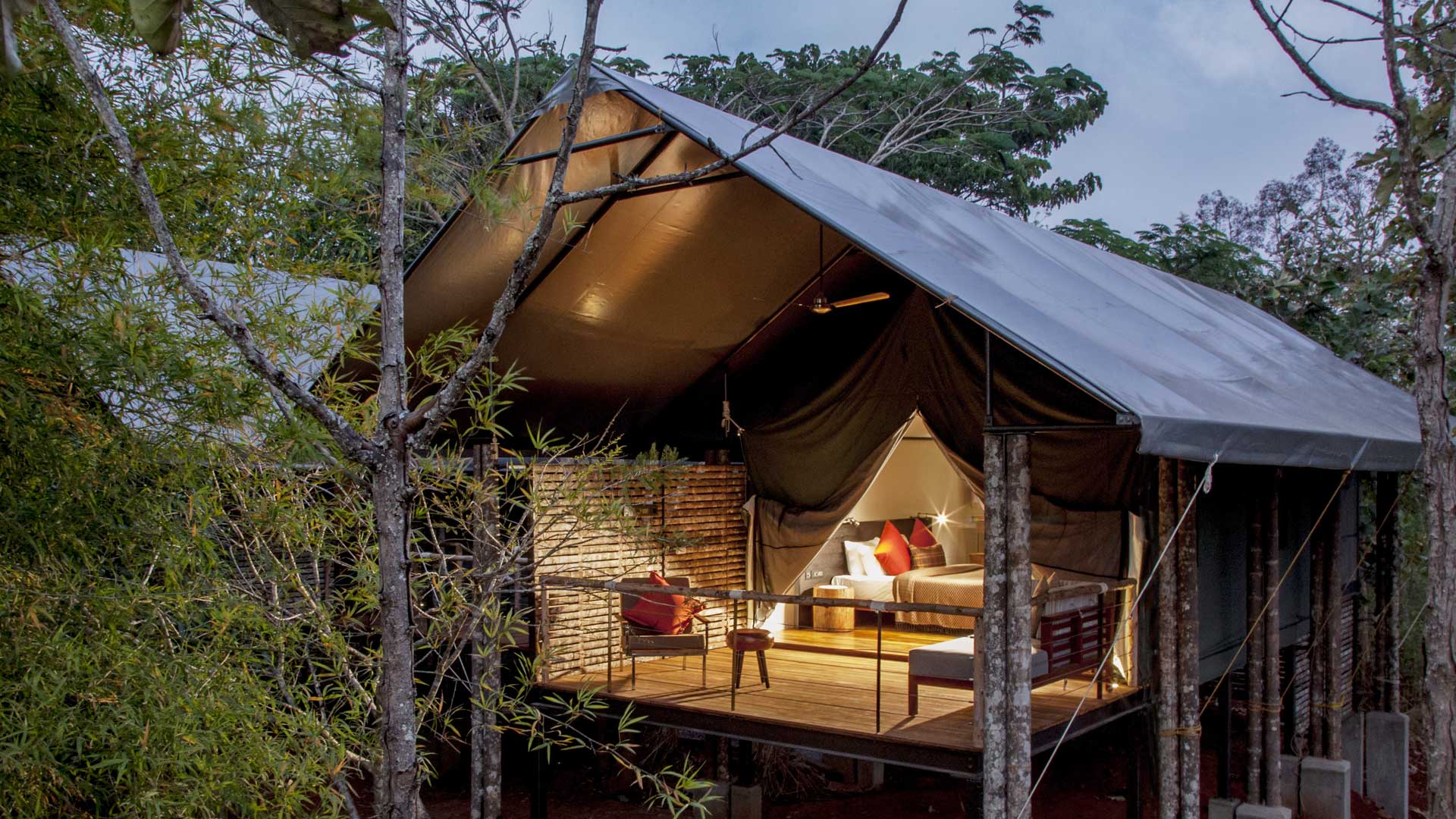 This jungle lodge is at the very edge of Nagarhole National Park and one can spot woodpeckers, francolins amid the sandalwood trees right from the balcony.
View this post on Instagram
Also Read: Pithrody Beach In Karnataka Lies Between A River And A Sea
The vibrant jungles are swarming with leopards, sloth bears, wild dogs, chital, gaur, spotted deer, sambar, barking deer, four-horned antelopes, langurs, and bison, to name a few.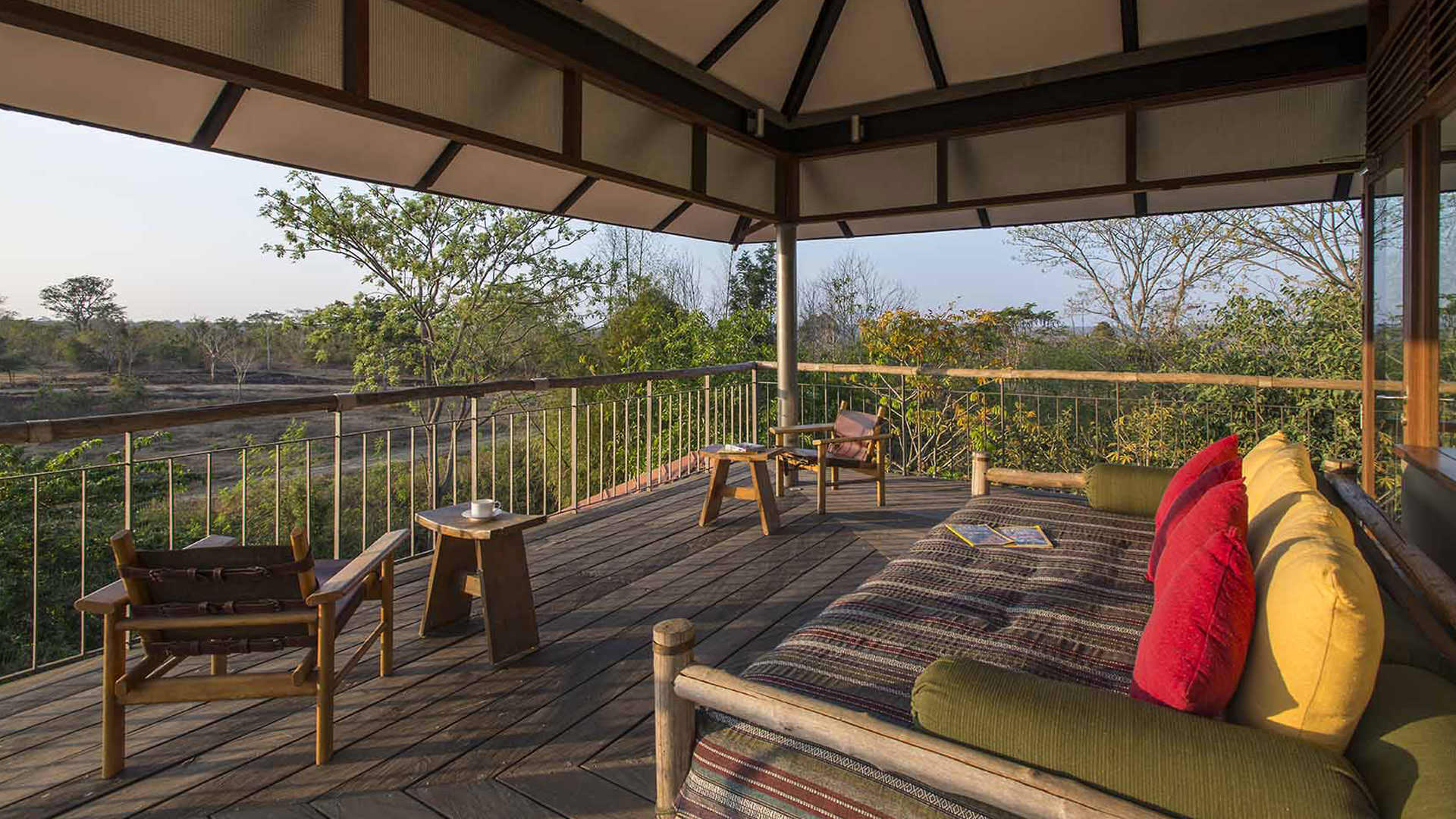 Stay In Wilderness
There two stay options available at Kaav Safari Lodge one is the luxuries room with a balcony and the other one is an exotic tent stay with a private deck.
View this post on Instagram
Also Read : Bengaluru To Nilgiris- A Roadtrip To Remember!

Things To Do Around Kaav
Jungle safari in a vehicle designed to give you the best possible views of the wildlife. Watch out for exotic animals like the elephant, bison, sambar and bonnet macaques. And also wild tiger, leopard, panther or wild dog along with varied bird species.
Also Read: Visit Bandipur National Park For A Perfect Getaway
View this post on Instagram
Apart from that, you can also opt for boat Safari midst of two National parks flanking the southern states of Karnataka and Tamil Nadu. And it doesn't stop here, you also can go for cycling to explore the country-side around Kaav. Coracle Ride and Nature Walk in Kabini are some of the other thins you can explore. Kayaking, one of the most authentic ways to discover Kabini's wildlife is to hop aboard a row-boat and paddle your way through it. This is a luxury resort is one amazing stay for nature lovers and wildlife enthusiasts!
Deets: 
Address: KAAV SAFARI LODGE, Malalli Cross, N Belathur PO Kabini, HD Kote Mysore, Karnataka – 571114, India
Cost: Varies according to room and number of people
Approx: Superior Room ₹17541.00 per day, two occupancy