Imagine being surrounded by an apple orchard and enjoying the magnificent view of the majestic Himalayas while lying under a glass ceiling. Sounds like a dream, right? Well, it's time to turn this dream into a reality as Taara House in Manali is offering you just this!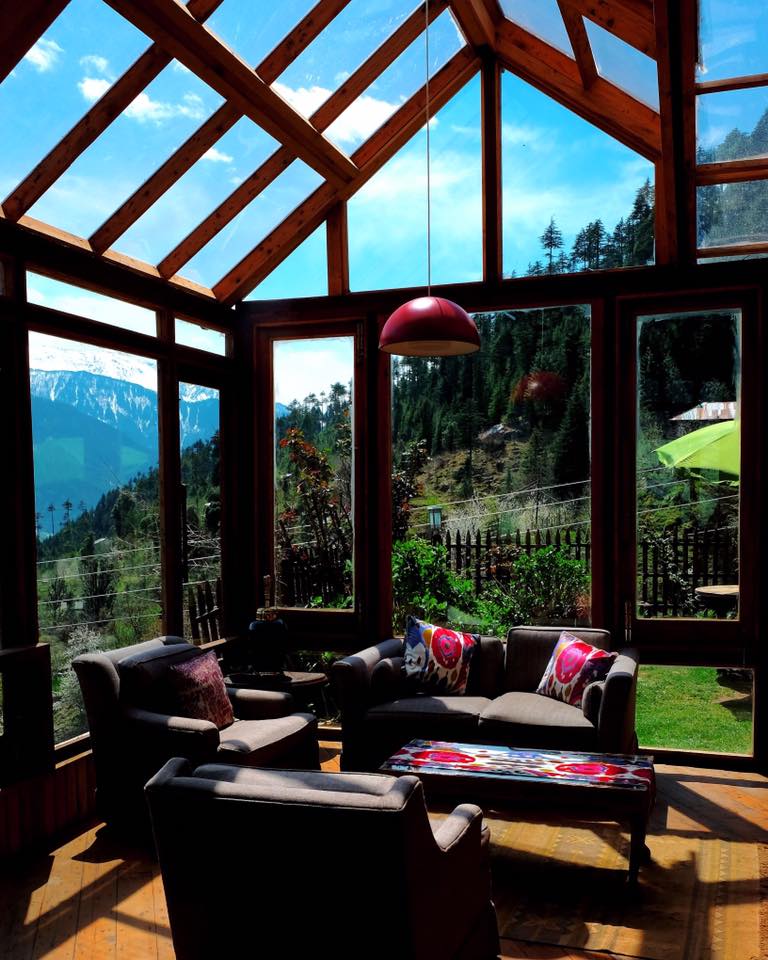 What Is It?
Taara House in Manali is the ideal property if you are looking to spend a few days amidst the hills. Located amidst a dense pine forest, it is the perfect place for those seeking tranquility and calm. Built as a combination of classic victorian and mid-modern style, the property is made up of recycled wood.
Also Read: Stay In An Igloo At Keylinga Adventures, Manali
Where Is It?
Nestled on a 6600 feet hilltop, the cottage is just 3km away from the city centre and 1/2km from the iconic Hadimba Temple. It is strategically located, such that while it is away from all the hustle and bustle of the main city, it still  holds the charm of Manali.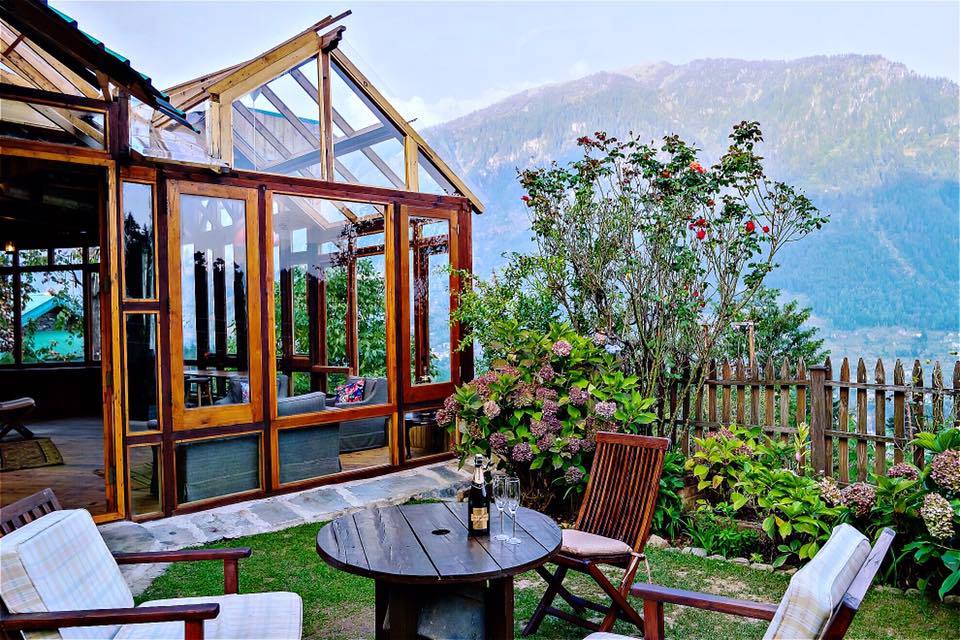 Also Read: Exploring Renukaji; Himachal's Secret
Stay
The two-bedroom cottage boasts of all the amenities required for a comfortable stay. The bedrooms are spacious and stylish and come with scandinavian light fixtures, customized furniture by ANTHOLOGIE DESIGN and a fine art collection.
The rooms have a traditional Himachali touch in the form of the Bukhari which is a Indian Fireplace. Both bedrooms come with stylish sofas to soak up the endless mountain views. The master suite includes a single bed as well.
Also Read: Take On The Road From Manali To Leh For The Greatest Adventure
Eat
The cottage comes with its own kitchen, which is fully equipped with microwave, OTG, and a coffee machine. It is fully stocked with all the basic ingredients for the guests to cook the dish of their choice without any hassle.
The guests can also order for breakfast or dinner, but this needs to be discussed beforehand at the time of booking. The meals can cost ₹400-₹450 per head while the breakfast costs ₹350 per head.
Also Read: Take Your First Vegan-Friendly Trip To Himachal
Indulge
While the property does not provide any other facility for the guests to indulge in, they do offer a breathtaking view that you can enjoy from their rooftop garden.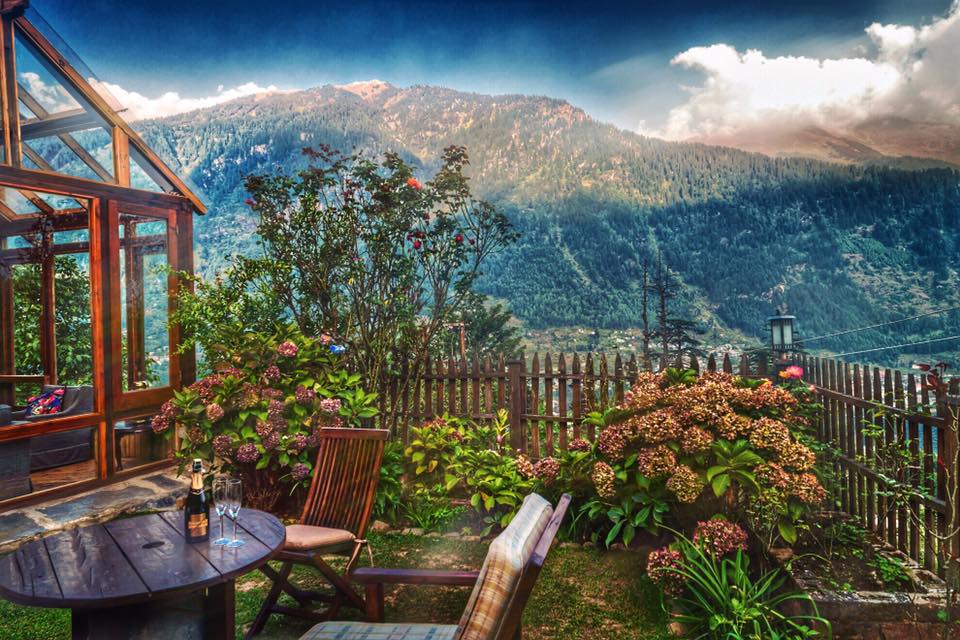 How Much?
You can book the Taara House cottage from AirBnB starting at ₹10,000 per night.
Deets:
Address: Taara House, Kullu – Naggar – Manali Rd, Prini, Manali, Himachal Pradesh
Price: ₹10,000 onwards