Under 140 Characters
Hidden amidst the overshadowing Himalayas, the Renukaji Lake and Temple are a well kept secret of Himachal Pradesh, and here we are to decode it for you.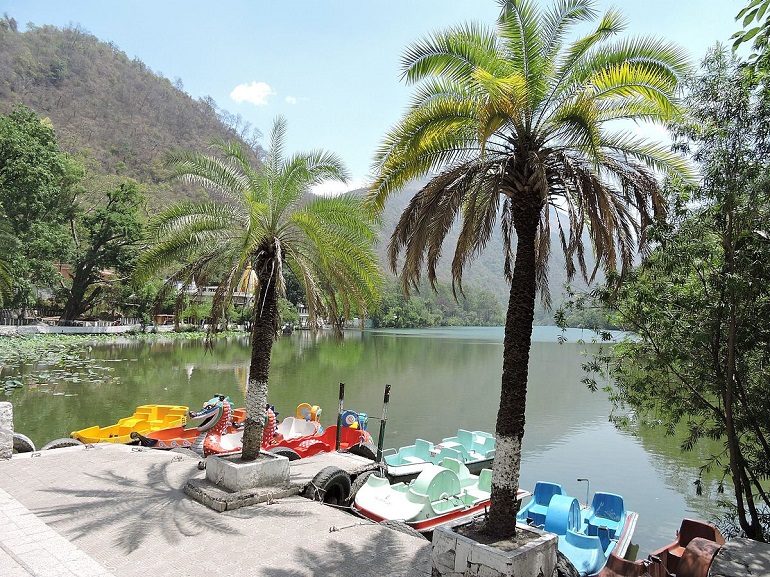 What is it?
When we think of Himachal Pradesh, we only think of Shimla, Kullu and Manali. But situated in the midst of the lush Indian Himalayan Forests lies the Renuka Lake and Temple which is the perfect getaway for your next vacation.
Located in the Sirmour district of Himachal Pradesh, the lake is at an altitude of 672 mt. above sea level. It is spread across an area of approximately 25 km and surrounded by dense alpine forests. The surroundings of the lake offer an excellent venue for travelers to participate in adventure sports like trekking, boating, lion safari, fishing, and mountaineering.
What's in it?
While most lakes in Himachal Pradesh are known for there serenity and beauty, the lesser known Renukaji lake holds a deeper cultural and historical significance.
The locals believe the lake to be an embodiment of Renukaji, the mother of Parshuram ( 1 out of the 10 avatars of Lord Vishnu) and the wife of the sage Jamadagini.
It is believed that an evil named Sahasarjun killed Renukaji's husband and tried to abduct her. To protect herself, Renukaji jumped into the lake and stayed there forever.
What's more?
There is more than just meets the eye to the Renuka Lake and temple. At the base of the Renuka lake, there is a large pool which is considered to embrace Lord Parshurama, who wished to spend all eternity at his mother's feet.
Reportedly built overnight by an invading force of Gurkhas in early 19th Century, the original temple of Renukaji is also located here.
Apart from all the religious landmarks, there is also a mini zoo in the vicinity that is home to a lot of exquisite Himalayan species. At a distance of 2 km from the lake is a Mini Zoo constructed by the Himachal Pradesh state government.
You can either boat across the lake or drive to this zoo, and witness majestic animals such as Asiatic lions, spotted deer, lion-tailed macaques, 'Nilgai' Methuen, barking deer and Himalayan black bears.
It is the perfect vacation destination, and the best times to visit is between April to June, and September to November.