Mumbai takes its food seriously and when it comes to Chinese food, the obsession is unmatched. Be it the roadside chalu chinese, Hakka chinese or the authentic chinese food, we Indians may have many variants of this cuisine. And none of it comes any close to the traditional food served in China but what the heck! We love the desi tadka and it suits our palate.
Team Curly Tales visited 10 popular Chinese restaurants of Mumbai to tell you about the best dishes each one has to offer. Tell us how many have you tried?
1. China Bistro, Chembur, Worli & Thane
With a rating of 4.1/5 by the foodies of the city, this restaurant is surely not worth missing! Owner Sanjay Vazirani has got the right mix of sauces and spices and no wonder, in no time this restaurant has become the hot favourite Chinese restaurant of Mumbai. The restaurant also allows screening of live sports matches along with a full bar.
Dishes to try: Fish in Mustard sauce, Dynamite Prawns & Chocolate Fountain
Approx cost: ₹1350 for two
Also read: First Look: Mumbai Gets A New Oriental Restaurant Called POH
2. Yauatcha, BKC
Yauatcha is a London-based dimsum house operational in Mumbai, Delhi and Bengaluru. We love this one for its authenticity and the dimsums it has to offer. Frequented by bollywood celebrities, this restaurant is rated as one of the bests in the city.
Dishes to try: Black Pepper Lamb Roll, Turnip Cake , Crispy Prawn Cheung Fung, Pork Buns and Raspberry Delice
Where: Raheja Towers, Bandra Kurla Complex, Mumbai
Approx cost: ₹ 3500 for two
Also read: Exclusive Dining: Indian Restaurants with Michelin Grade Chefs
3. Hakkasan, Bandra
Another international chain that has found its place in Mumbai quite comfortably. This modern dining restaurant enjoys the limelight by being one of the post popular eateries in the suburbs. With a rating of 4.6 on Zomato and the reviews are fantastic. Brunch buffets and bar services has earned the highest reviews for Hakkasan.
Dishes to try: Salt and Pepper Squid, Chocolate mousse, Dim-sum, and Dumplings.
Where: 206, Krystal, Waterfield Road, Linking Road, Bandra West
Approx cost: ₹4,000 for two
4. Jia – The Oriental Kitchen, Colaba
Jia knows how to woo the tantalising taste buds of anyone who is craving for some oriental delicacies. This one comes from the family of Royal China that has been in the business for 14 years. Jia aims to be the modern counterpart of oriental cuisine, specializing in Dim Sums, Sushi, Thai and Modern Chinese dishes. The unique part of Jia's interiors is the eclectic all white ceiling that resembles a bee hive. Foodies love this one and that explains why it has a rating of 4.7/5 on Zomato. 
Dishes to try: Jasmine rice, the silken tofu and aubergine with black bean sauce, Asian crispy duck salad sea food and Sangria
Where: 2, Dhanraj Mahal, C. S. Marg, Colaba, Mumbai
Approx cost: ₹ 2,500 for two
Also read: 5 Delicious Greek Foods That You Have To Try In Mumbai
5. Stir Fry Grill, Malad
If you're looking for a pocket friendly Chinese restaurant that gives you a taste like no other, you're at the right place. The ambiance may be average but the food here is a hit! Rated at 4.2 on Zomato, Stir Fry Grill also has home delivery, but sadly no bar available.
Dishes to try: Kung Pao Paneer, Thai Soup, Kiwi Mojito and sea food.
Where : Near Toyata Showroom, Malad Link Road, Malad West, Mumbai
Approx cost : ₹850 for two
6. By The Mekong, St Regis – Lower Parel
This is an award-winning Asian restaurant where the allure of the East is melted into one big oriental feast. Don't be surprised if the window seats overlooking glimmering Worli and Mahalaxmi fill up first. It's rated as the perfect restaurant for your anniversary dinner or if you want to pop the question to your someone special.
Dishes to try: Pad Thai noodle, Tom Yum soup, Chocolate Mud cake and Thai Green Curry
Where: The St. Regis, 462 Senapati Bapat Marg, Lower Parel, Mumbai
Approx cost: ₹4,000 for two
7. Uncle's Kitchen, Malad
It may not be a fine dining restaurant like the others in the list, but it ranks the highest when it comes to the popularity quotient. Uncle's Kitchen is also one of the oldest restaurants in town and has been rated as 3.5/5 for its quick services and excellent food.
Dishes to try: Sweet Corn Chicken soup, Crispy Chicken, Manchow soup and Chicken fried rice
Where: Sunder Lane, St. Anne's High School, Orlem, Malad West, Mumbai
Approx cost: ₹ 300 for two
Also read: Delhi, Head Over To Guppy For Some Delicious Japanese Fare
8. Royal China, Fort
Royal China has constantly been evolving as per the emerging trends and tastes from around the world. Combining traditional and contemporary elements of Cantonese cuisine, they serve delectable dishes. They also offer an extensive list in fine wines. We love the sticky rice with chicken in a lotus leaf wrapper.
Dishes to try: French Beans in Hot Garlic Sauce, Spring Onion Crispy Lamb, Dim sum classic
Where: Ground Floor, Royal Sands Building, Raheja Classic Lane, Andheri Lokhandwala, Andheri West
Approx cost: ₹1,200 for two
9. Dynasty, Santacruz
It is one of the Chinese giants of Mumbai for having been for so long. A popular joint for college kids, families or shoppers, Dynasty is known for its food and service for over a decade.
Dishes to try: Jumbo Prawn, Crispy Thread Paneer, Crispy Spinach Chicken and Chicken Lollipop
Where: 85, SV Road, Santacruz West, Mumbai
Approx cost: ₹ 1,000 for two
Also read: 8 Amazing & Cheap Food Joints Near Mumbai Colleges That You Have To Try Once
10. Five Spice, Multiple Outlets
Known for its abundant portions of food served per plate, Five Spice is bound to bring you back for more. Rated at 3.4 on Zomato, it surely knows how to keep its customers happy.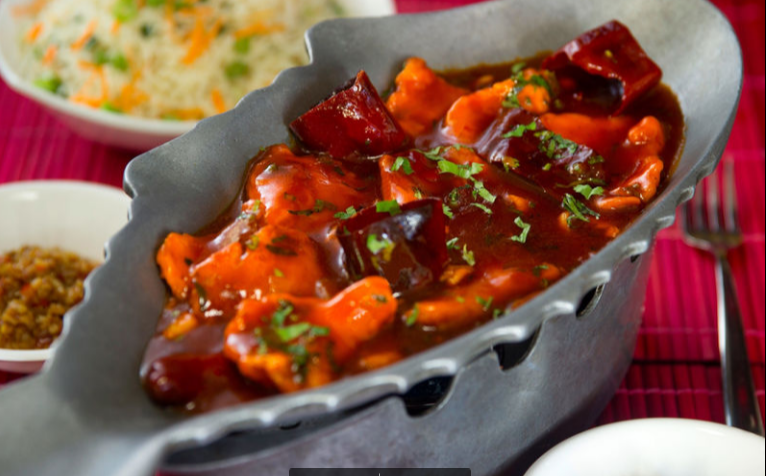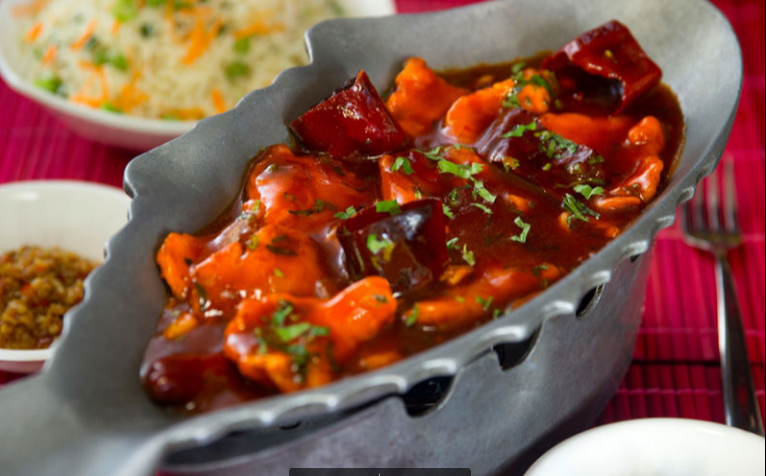 Dishes to try: Hunan Chicken, Iced Peach Tea, Clear soup and Veg Crispy.
Where: 3/4, Dheeraj Pali Arcade, Dr Ambedkar Road, Pali Naka, Pali Hill, Bandra West
Approx cost: ₹1,100 for two
11. Mainland China, Andheri West
Yes, I know Mainland China has multiple outlets but are they as awesome as the Andheri one? I think not! There's a reason why Pam Aunty (Aditya Chopra's mother) can often be spotted there smiling her serene smile and sipping her hot soup. The ambience, the service and oh my god, the kimchi is too delicious to be true.
Dishes to try: Chicken Sui Mai, Braised Sapo Chicken and the Egg Fried Rice.
Where: Ground Floor, Shalimar Morya Park, Off New Link Road, Opposite Infinity Mall, Veera Desai Area
Approx cost : ₹1800 for two
Now that you have your top 11, which one are you planning to try first?
LIKE Curly Tales on Facebook | Instagram | Twitter
You can subscribe to our newsletters