Makaibari Bungalow in Darjeeling is a charming 5-bedroom retreat offering spectacular views of the surrounding tea estate. It sits on top of a hill and the design and interior resemble a tea planter's abode. Sipping on a hot cup of chai while enjoying the Darjeeling weather, can be a feeling like no other. So, want to enjoy some quiet time amidst the tea estates? Then visiting the Makaibari Bungalow is your perfect solution here.
The Makaibari Bungalow And Sabyasachi Connection
The Makaibari Bungalow is adorned with solid wood ceilings and floorings to give it a vintage feel. The doors are custom-made with bronze fittings and add up to the extremely lavish interiors. The wallpaper that adorns the bungalow's hallway, is specifically designed by the great Sabyasachi. This great addition gives the bungalow quite an antique appearance. The porch-style veranda of the bungalow will be your favorite spot to relax and sip on a cup of the world's finest Chai. You can also try your hand at a little bit of gardening while in the bungalow.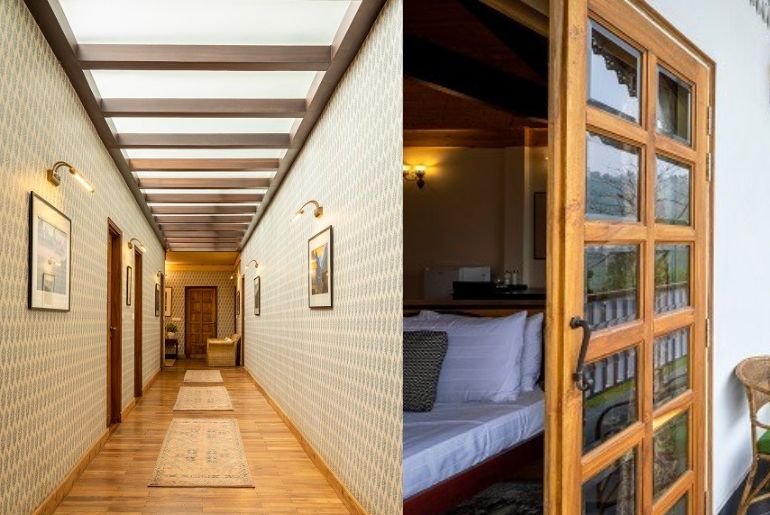 Also read: Ind vs SA T20: Authentic Odia Cuisine Served To Both Teams In Bhubaneswar
Slow Nature Strolls And Tea Factory Visits
The Makaibari Bungalow arranges for their guests to go for nature strolls. You can also visit the Tea Factory situated in the Makaibari estate and learn more about tea production. From selection, plucking, and processing, your visit will allow you to know about all these methods of tea production. And if wine tasting tours in Maharashtra aren't your cup of tea, do some tea tasting here. The unique blend of aromas will ensure you return as a happy soul from Darjeeling.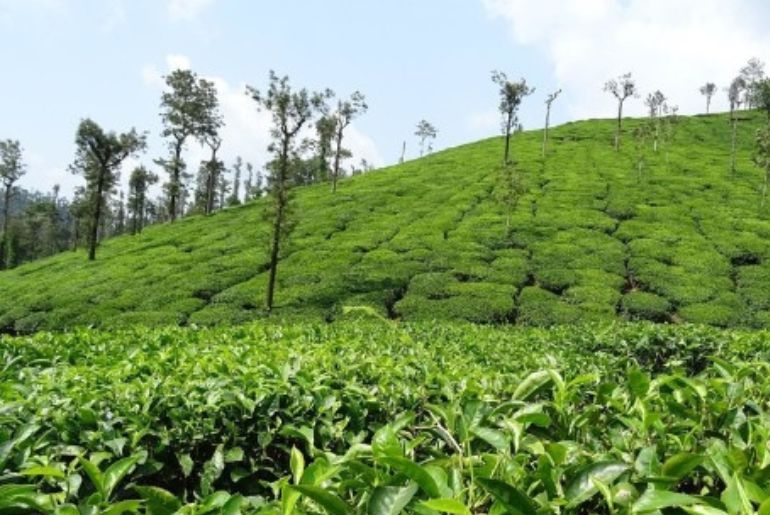 Also read: 5 Wine-Tasting Tours In Maharashtra That Offer The Best Swirl And Sip Experience
Gorge on Organic and Comfort food
You can enjoy a variety of local cuisines here. Most of the dishes here have a Nepalese cuisine influence. Also, are you someone who enjoys their vacations more with comfort food? The in-house chefs in Makaibari Bungalow will ensure you have that experience as well. They also have their own organic garden, so do not stop yourself from gorging on the fresh salads!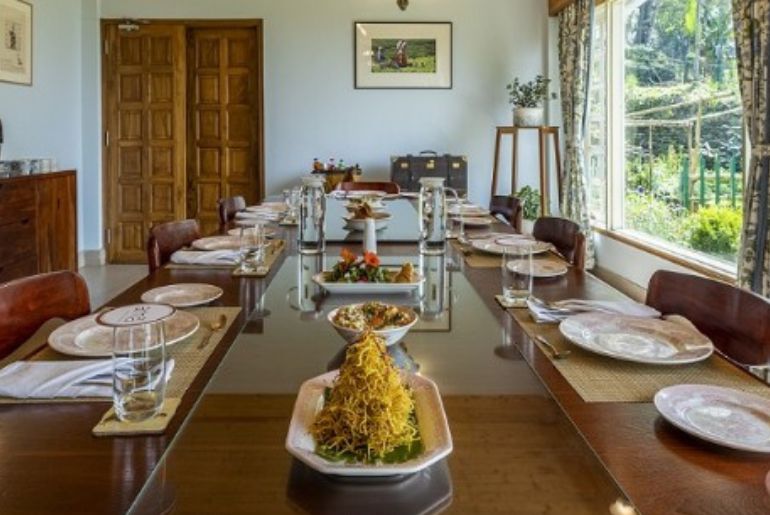 View this post on Instagram