Under 140 Characters
The Himalayan Village is an ideal place to unwind amidst the majestic Himalayan mountains nestled in the Deodar jungle at the foothills of Malana village.
What Is It?
Looking for an escape to get away from the chaos of the urban life and settle amidst the snow peaked mountains, the thick deodar jungle with breathtaking views of the serene mountain landscape and white horizons, then head to the Himalayan Village which is nestled in the heart of Parvati Valley. This quaint resort offers a lot more than just rustic interiors and will give you a rejuvenating holiday in the lap of nature.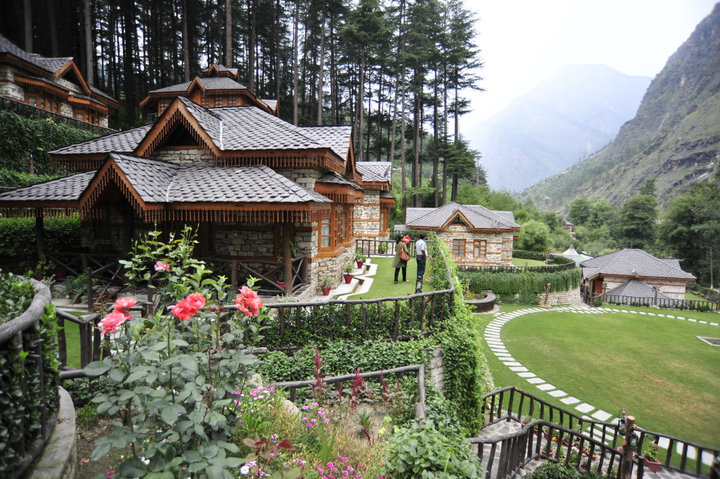 What's In It?
The resort captures the true flavours of Himachal – the interiors, the food, entertainment, all under one roof set amidst the thick deodar forest will help you rediscover yourself. The serene mountain landscape and unique architecture of the Himalayan resort which made out of wood and stone are so captivating that you may never want to leave. The resort has been built in ancient Kathkunia style – dry stacking stones and wood without cement. There are 8 cottages including two machan-style rooms.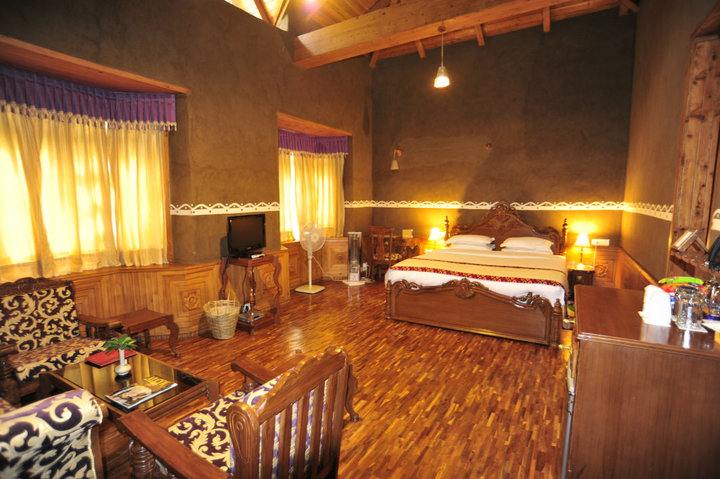 The decor of each room has been done up thematically, reflecting the tradition and culture of the state which is deodar wood and beautifully carved teak furniture, handmade Tussar silk curtains and traditional brass fittings give each room a cozy feel.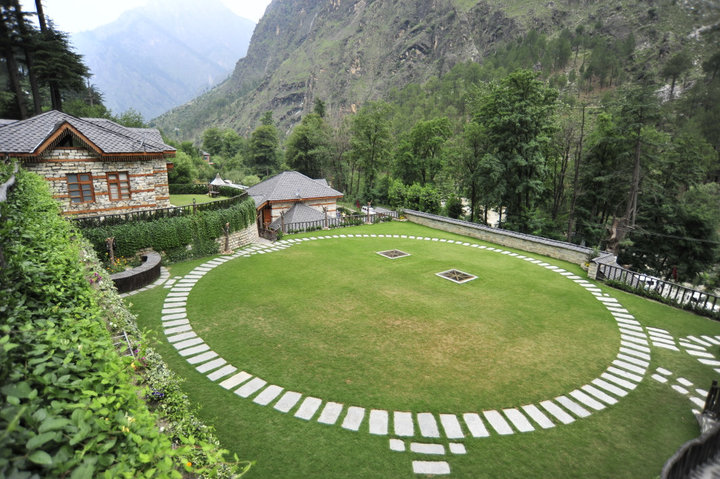 All cottages are equipped with a king-sized bed, 4-seater sofa, and a personal lawn. Book the machans well in advance as they are most sought-after cottage because of their unique setting. The resort has multi-cuisine restaurants, a well done up cozy bar that stocks finest liquor from around the world and a fully equipped spa to pamper you. The spa offers heat sauna, steam sauna, Jacuzzi aroma bath therapy, acupressure, massages and wellness initiations/ retreats. In case you feel like lazing around, simply sit in the private garden of your suite and let the sun rays filtering through the Deodar tree play on you.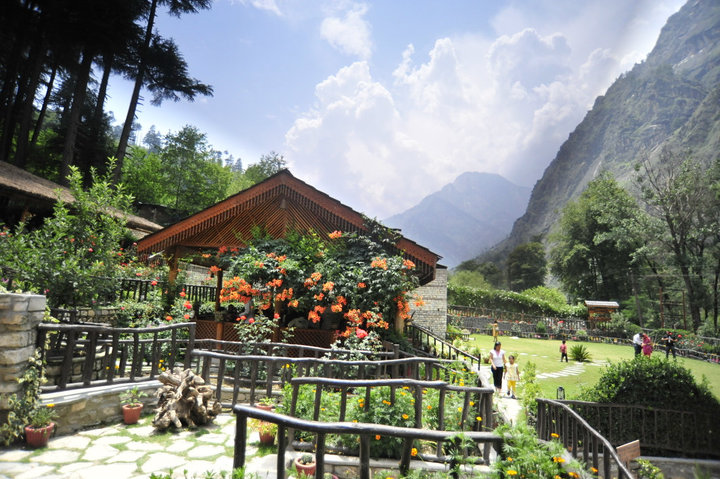 You can indulge in various activities that the resort offers like river crossing, rappelling, nature walks, jungle excursions, rock climbing, mountain biking, trout angling, trekking and river rafting, horse riding, jeep safaris jungle and barbecue.
What's more? This resort is also pet-friendly which means you bring along your furry friend too to enjoy your holiday to the fullest!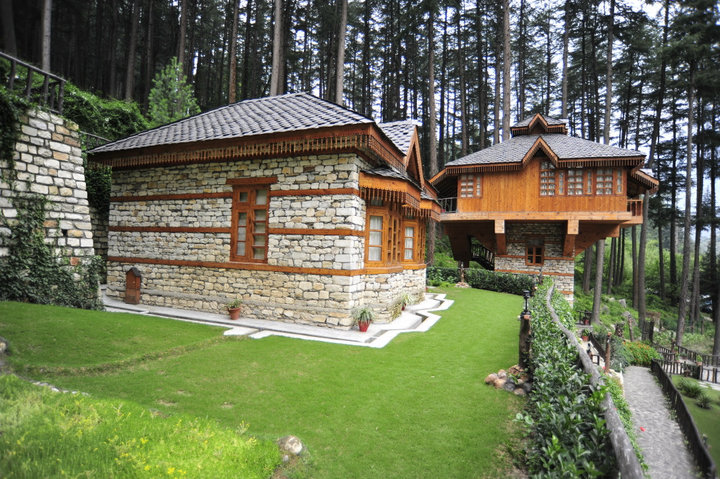 A holiday the Himalayan Village is a must as it is bound to give your soul rest and sit back to enjoy the breathtaking views.
Deets
Address: The Himalayan Village,  Kailash Nagar, Doonkhara, P.O. Jari, Kasol, Parvati Valley, Kullu, Himachal Pradesh 175105
Phone: 094181 75712
Cost: ₹9,000 per night per room (Approx.)
Book here.