1.

Get

Fit At The Free YogaFest
No more excuses to workout, as a free yoga fest, is arriving in Dubai. From 15 November – 17 November 2018 the city will experience a long yoga weekend. Taking place in Dubai Media City Amphitheatre this year you can experience a jam-packed schedule of free-to-attend yoga sessions, meditation circles and yoga-related activities. And its open for all ages. The festival begins on Thursday at the meditation tent, followed by free yoga classes that will spread over two days. The yoga sessions will be led by some of Dubai's best-known yoga instructors, also indulge in some healthy food and exciting retail space around the festival. 
Deets:
Location: Dubai Media City Amphitheatre
Date: 15 November – 17 November 2018
Telephone: +971 50 553 7765
Entry: Free
2. The opening of #WOWJBR
#WOWJBR festivities begin from 15 November and is set to run for over 20 weeks. The premier waterfront destination will host a variety of entertainment, art, music and family activities. his season's #WOWJBR festivities will feature an exciting schedule of activities, with each month dedicated to a unique theme. A Carnival theme that will take visitors on a journey to the vibrant lands of Latin America and the entrancing circus in November.
Deets: 
Location: Jumeirah Beach Residences
Date: From 15 November
Entry: Free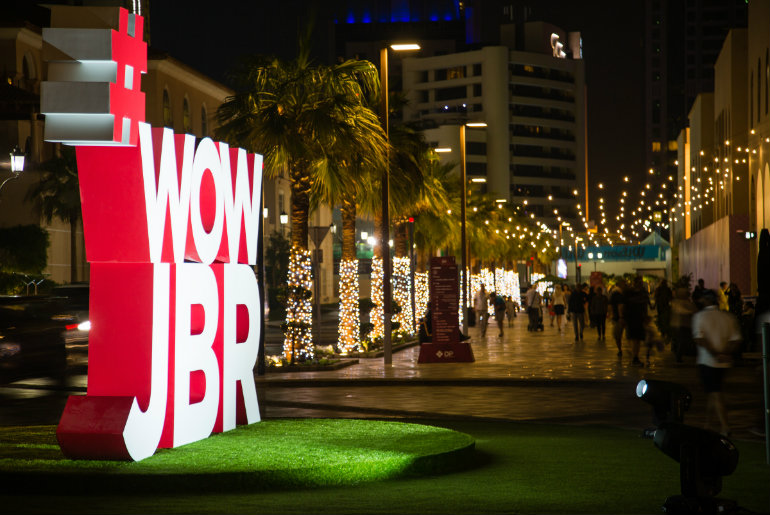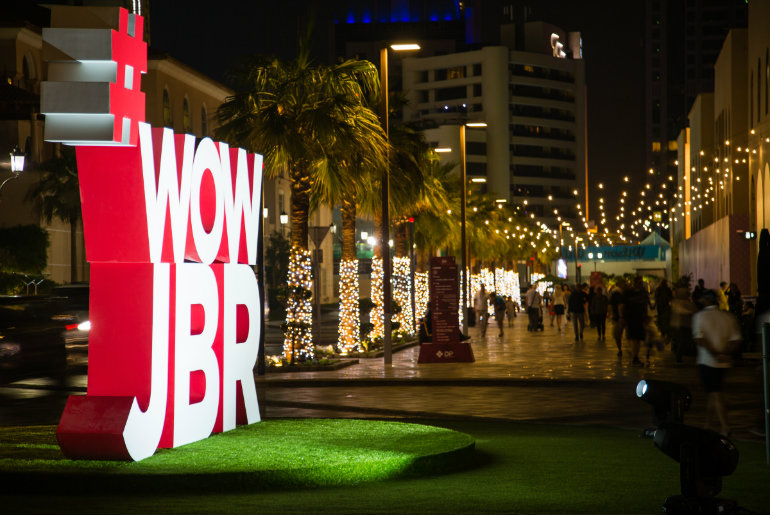 3. DP World Tour Championship 2018
The race to Dubai for the DP world tour golf championship 2018 is spanned across 47 tournaments over 30 countries which are held to crown the Europeans tour Champion No 1 player. It is one of the biggest events on the Dubai Sporting calendar. The season finale of the tournament is going to held in Dubai from the 15th to the 18th November 2018 at the Jumeirah Golf Estate. The past winner includes legends like John Rahm and Rory McIlroy.. The action-packed season finale of the tenth edition DP world tour golf championship has a prize money of $8,000,000 where you could see the top 10 athletes fight out their way to win the tournament and pick the trophy home. 
Deets: 
Dates:15 November – 18 November 2018
Location: Jumeirah Golf Estate.
4. Global Village

 
Shop and eat delicacies from around the world under one roof at Global Village. The Global Village is back for its 23 edition and it is reopened with a new and completely revamped pavilions and attractions. It's probably the only place In UAE where you can dine, shop and enjoy various shows from different countries without a passport. This year they have introduced an all-new circus show in the village. With an entry ticket of AED 15 per person, you get access to 25 pavilions representing 75 countries around the globe and get to see, shop and enjoy live entertainment. The park also includes a huge fun fair that includes more than 100 arcade games and 25 rides, so its time again to win those huge teddy bears. Global Village will be open until April 6th. 
Deets:
Location: Global Village, Dubai Land
Date:  October 30th  until April 6th 2018
Cost: AED 15 Per Person
Time: Saturday to Wednesday (4:00 pm-midnight)
Thursday to Friday  (4:00 pm- 1:00 am)
5.Celebrate Zero Gravity's Fifth Birthday
One of Dubai's best beach club zero gravity is celebrating its firth birthday over the weekend. On 16 November the club will celebrate its fifth birthday with an all-day birthday brunch. Apart from that, Lovely Laura and Ben Santiago will be performing along the poolside to pump you up for the party. 
Deets:
Location: Zero Gravity
Date: 16 November 2018
Cost: Free entry before 8pm
Free for ladies all night
AED 100 for guys after 9pm
AED 75 advance tickets