Did your cheesecake really happen if you did not Instagram it? If you have been falling short of too many Instagrammable food pictures due to the pandemic, we have good some fantastic news for you. No offence to those who are overtaking social media with their home-baked goodies. Ovenfresh in Dadar is now home-delivering eye-catching, mouthwatering, baked goods that get all the 'likes.' Spoiler alert: there are plenty of pralines and truffles to order from here.
Also read: I Have Been Eating At Restaurants In Dubai During The Pandemic & Here's What I Experienced
20-Year Old Dadar Bakery Delivering Mouth-Watering Goodies
When dessert conquers, nobody can save you, or should we say that you rather would not want to be saved at all. For over 20 years, Ovenfresh has been baking the most delicious puffs, bread, pizzas and more importantly, mouthwatering desserts that are so good that you will never settle for just one. However, the eatery has just one branch, and we wish that there were more! Not only do the cakes and pastries look delicious, but just one bite can transcend you into a dimension filled with peace.
Since 1993, Ovenfresh at Shivaji Park has been treating the locals with some of the best bakes in the city. A restaurant-cum-bakery, Ovenfresh is hugely popular for its desserts, and we know of people who come from different parts of Mumbai to buy some of their famous pastries. Powai's Mirchi & Mime To Reopen After A Shut Down Announcement; Back On Public Demand
The Must-Try Delicacies
When you're ordering from here, it will be impossible to resist the delectable desserts that are on offer. Their pistachio opera with four layers of almond sponge pistachio buttercream and paired with salty caramel and Belgian milk chocolate ganache is a must-try. Another must-have is their Desire3 cake with six different textures and 36 ingredients. We also love their Dutch Truffle, which is a chocolate cake made to perfection. Here are 29 Must-Have Desserts From Across The World
The Gift Boxes And Other Yummy Treats
They have a range of cupcakes, too, with so much variety to leave you confused. However, be rest assured that whatever you pick will certainly not disappoint you. We could go on about the cakes and pastries, but there's a lot more distraction at this bakery. If you want to gift a friend or pamper yourself, opt for their box of chocolate truffles, chocolate pralines, chocolate truffles or macaroons which will melt in your mouth. What's more, you could also order an array of vegetarian Continental and Mediterranean dishes from Ovenfresh. You can thank us later. Beat The Lockdown Blues With The Best Dessert Deliveries in Dubai.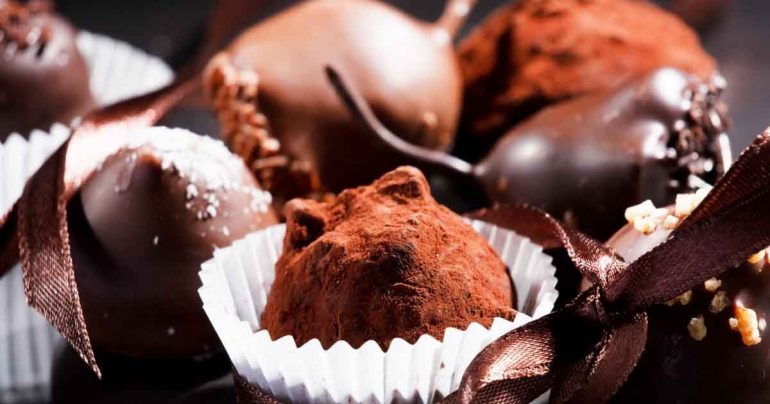 We had ordered an incredible chocolate birthday cake, and every layer was soft and spongy. To add to the temptation, the sponges were layered with crushed nuts which made things more enticing. It was not too sweet either and had the perfect amount of chocolate. We are not going to wait for the next birth in the family to order it again.