Imagine spending mornings amidst the silence of lush greens! Well if you're craving a vacation away from city hassles, Assam is where you should be. Once the floods get over, Assam is going to glow in all its glory again. And it's then you can plan your much-needed vacation. And what better place than the beautiful Wild Mahseer? Here bird chirps are your alarm clocks and fresh Assam tea is your morning routine. So the next time you visit Assam, don't skip Wild Mahseer.
Indulge In The Nostalgia Of The Colonial Lifestyle
Wild Mahseer is around 25 km from India's cleanest city, Tezpur. A bio-diverse Ark of 1,00,000 plus plants, 90 plus bird species, and some 72 varieties of butterflies, Wild Mahseer is Assam's own little paradise. It also makes way to the forests of Pakke, Kaziranga, Nameri, and Orang. The property spreads over certified 22-acre organic land. The Burra Bungalow is one of its main attractions and allows visitors to enjoy their makeshift colonial lifestyle. Apart from that, the property offers 5 additional luxury tea bungalows. As for the interiors, floral curtains, colonial wall hangings, porcelain cutlery, grand chandeliers, and hand-picked artifacts exude the colonial elegance of the place. A vacation here is the best way to explore history and nature in one go!
Also read: Kaziranga National Park Safari: A Detailed Guide For First-Time Visitors
Explore Luxury In 5 Different Heritage Bungalows At Wild Mahseer
Wild Mahseer is home to 5 different heritage Bungalows. Silver Tips, Golden Tips, Ambrosia, Camellia, The Cottage, and Burra Bungalow give a royal colonial feel to the visitors. The bungalow names have deep meanings behind them. Like the Golden, Tips translate into the tiny young leaves of the tea plant. Beautiful, isn't it? Well if you decide to stay at The Golden Tips, let me tell you even the rooms of the bungalow have names! Very royal indeed. Also, if you are an old soul, go for the 145-year-old Burra Bungalow. A huge vintage piano adorns the Burra Bungalow and is a sight to behold. Your fine dining dreams are going to come true here with its aesthetically designed dining area. The bungalows here celebrate the luxe colonial lifestyle in the most unique ways.
Also read: These 5 Tea Estates In Assam With Enchanting Views Should Make It To Your Bucket List
Take Leisure Walks And Explore The Mishing Community While At Wild Mahseer
There are a lot of other things you can explore while your stay at this colonial heritage tea bungalow. Lazy nature walks are one of the best things to do on your vacations. Wild Mahseer lets you trail the beautiful Adabari Tea estate. So don't miss your leisure walks in the sprawling Adabari tea estate that surrounds the property.  Also, carry your cameras because the narrow rustic tea lanes are only seen in Assam.  Also, this is your perfect chance to explore a traditional Mishing village. Indulge in the simple lifestyle of the Mishing community and experience old traditions and cuisines. In a nutshell,  a vacation at Wild Mahseer is going to give you memories of a lifetime. So next time you visit Assam, holidaying here is a must.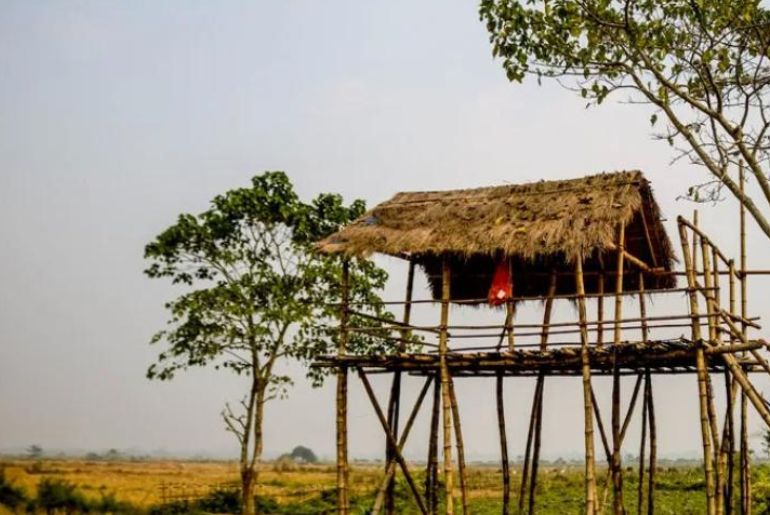 View this post on Instagram