India is blooming with Astro Tourism currently. Home to the world's highest observatory at a staggering height of 4500 meters, Hanle in Ladakh, recently welcomed India's first Dark Sky Reserve. The HDSR is set up as a part of the Changthang Wildlife Sanctuary. This venture aims to bring together Astro-tourism as well as preserve dark skies for scientific research. Clear sky and dry weather conditions throughout the year, make Hanle perfect for being India's first Dark Sky Reserve. Read on to know more about this hidden gem in the cold desert of India.
India Is At The Brink Of Losing Its Night Sky Heritage To Light Pollution, But Thank God For Hanle!
The Ladakh UT administration is seen taking a conscious step to conserve the night sky. They, along with the Ladakh Hill Development Council, and the Indian Institute of Astrophysics recently declared Hanle as India's First Dark Sky Reserve. So, the dark sky reserves are selected areas that are preserved and maintained for their astronomical value. HDSR spreads over an area of 1000 square km and is meant to give you the best Astro experience. Soon you will be able to see several home-stays and telescopes in Hanle village, across the reserve. Well, it's a proud moment for India and we are glad that with HDSR, India is now taking its first step towards preserving natural night sky conditions.
More About Hanle
The beautiful Hanle is around 250 km from Leh. The village is one of the world's most mesmerizing and serene locations to exist. The quaint village is home to about 1000 people and is located in the Hanle River valley. The village is actually not suitable for large habitation but it is known for its exhilarating views and the vistas of open land. If you are craving a bike expedition, the village is a must-visit. You will be pleasantly surprised throughout the journey and can even access Umling La, currently the world's highest motorable road, from Hanle. Just be sure you have the required permission for your visits as the area is quite close to the Tibetan border.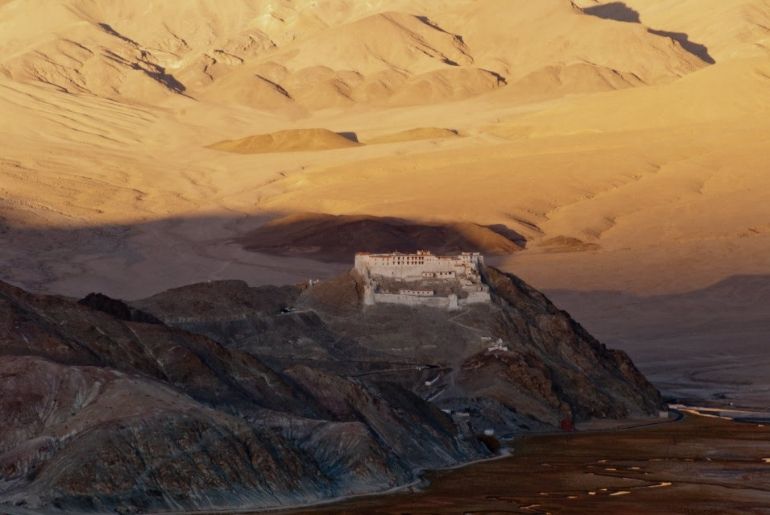 Also read: We Dare You To Visit Drass In Leh, The Coldest Inhabited Place In India
@lg_ladakh expressed gratitude to Director @IIABengaluru Prof Annapurni @fiddlingstars & IIA Hanle Er Dorje Angchok @dorje1974 for their relentless efforts; also stated that without the support of the elected representatives, the project would not have reached this crucial phase. pic.twitter.com/iTWUbpmuua

— Office of the Lt. Governor, Ladakh (@lg_ladakh) June 16, 2022