In the bustling metropolis of Mumbai, where diverse cultures and flavours blend harmoniously, one can embark on a culinary journey that takes them straight to the heart of Japan. Nestled amid the vibrant streets of the city is Mizu Izakaya, a hidden gem that has been enchanting locals and visitors alike where actor Genelia D'Souza's chef friend curated a special vegan birthday cake.
Genelia Receives A Special Vegan Birthday Cake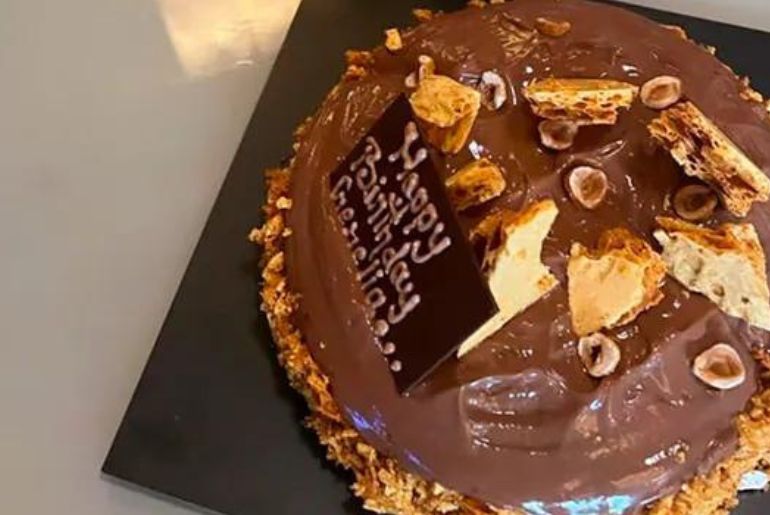 Recently, this Japanese place made a birthday cake for actor Genelia D'Souza.  It appeared to be a divine chocolate-flavoured treat at first glance. Genelia's caption, however, revealed the delectable secret: the cake was vegan and free of any dairy or animal components. Her birthday cake was a work of art made with the divine pairing of soy milk and almond flour.
Chef Lakhan Jethani is a member of a new generation of energetic young Indian cooks who are fearless enough to branch out and try international cuisines.
After returning to India, he founded Mizu, a Japanese izakaya in Bandra, with his friend and business partner Vedant Malik. Mizu is currently one of Mumbai's best casual dining establishments, and surprisingly, many of its famous recipes use local products.
ALso Read: Tiramisu From This Bakery Made Genelia D'Souza A Tiramisu Fan
Veganism On The Rise
View this post on Instagram

The future of food is plant-based! It has already begun to have an influence, especially with celebrities committed to creating an egalitarian and sustainable food system. Since the pandemic, there has been a noticeable increase in veganism and the adoption of meatless cuisine options by consumers.
Even, Bollywood couple Genelia and Riteish Deshmukh in September of last year launched Imagine Meats — a plant-based meat alternative brand. Its standout dishes include chicken nuggets, Lucknowi biryani, and mutton seekh kebab. The couple was vegetarian for four years before transitioning to a wholly plant-based diet.
Over the past few decades, there has been a notable shift in consumer behaviour and lifestyle choices. The increasing focus on health and wellness has also played a crucial role in the rise of veganism.
The influence of celebrities and social media influencers cannot be underestimated in driving the popularity of veganism. High-profile figures in the entertainment and sports industries, as well as internet personalities, have publicly embraced vegan lifestyles and promoted the benefits of plant-based diets.
So, what is your take on plant-based diets?
Cover image credits: Instagram/Genelia D'Souza