Looking for something different to explore in UAE? Sharjah has a museum that will interest all car enthusiasts. Located on the outskirts of Sharjah, the Sharjah Classic Car Museum, has been a favorite hangout spot since 2008. The museum showcases more than 100 vintage cars. You definitely need to add this to your list, whether you are a car enthusiast or not!

Inside Sharjah's Cool, Car Museum
Sharjah Classic Cars Museum first opened its doors in 2008. It then underwent remarkable renovations and re-opened in 2013. The Museum is a one of a kind in the region with its unique authentic atmosphere that brings back a century of car history. Explore a large collection of approximately one hundred classic cars dating back to the beginnings of the 20th century, and learn about the manufacturing and stories of the car industry and other interesting information and exciting details.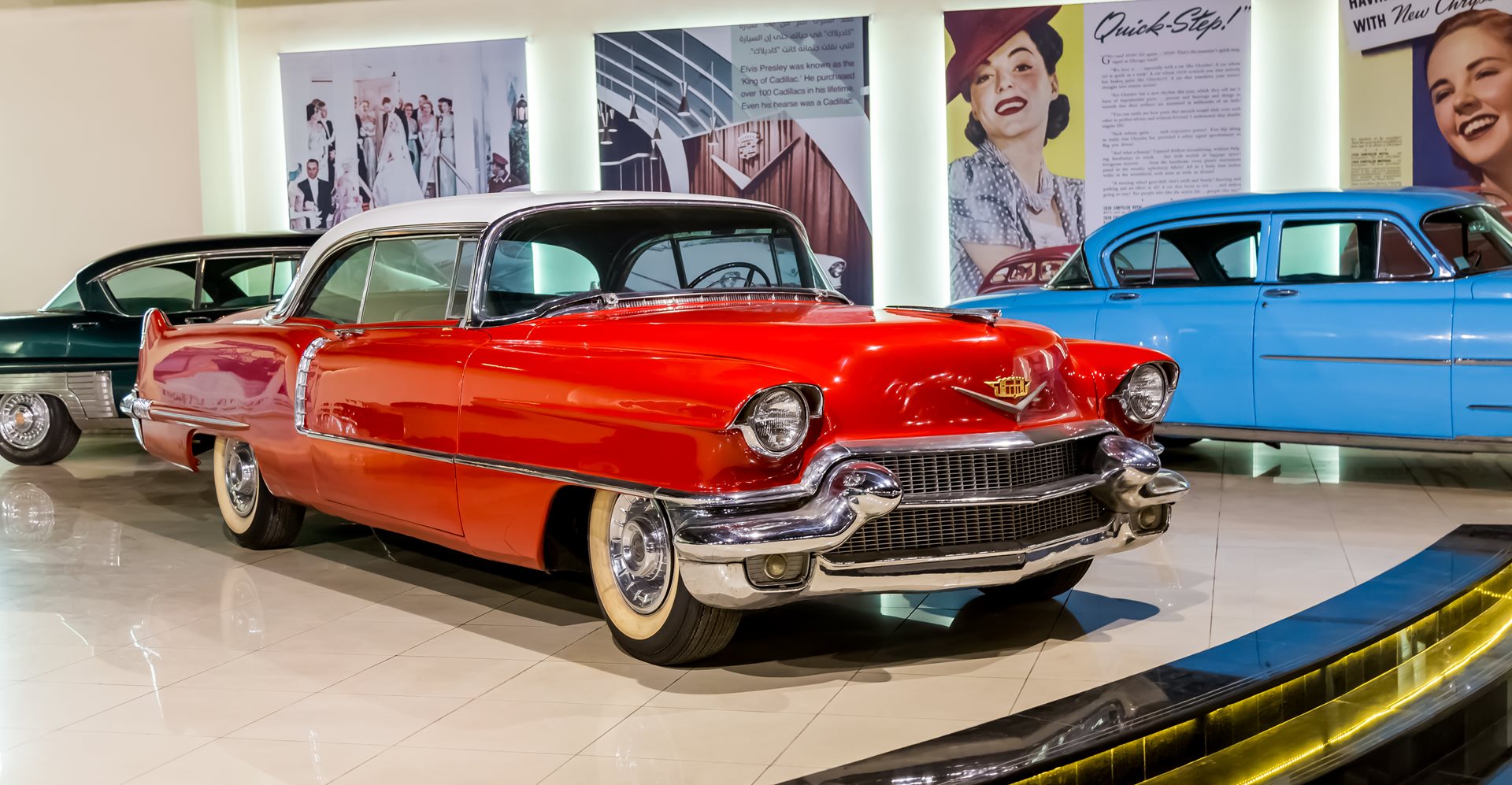 The Cars Museum also displays a collection of vintage classic cars dating back to the early 20th century, in addition to classic motorcycles and bicycles. You can also spot vintage masterpieces, such as Rolls Royce, Ford, Mercedes, Chevrolet, Bentley and many others. The oldest car in the museum dates back to 1915. The museum is divided into four sections; each representing a historical stage in the development of the automotive industry:
1. Early Autos- A section that showcases cars from 1915-1939
2. The Automobile Redefined- Showcases cars from the end of World War II- 1940-1959. The section also gives you an insight of American brands and the first female race car drivers
3. New heights of Innovation- This is where you can spot HH Sheikh Sultan Al Qasimi's, Mercedes Pullman
4. The Large Vehicles and UAE Motoring- This section showcases large four-wheel drive vehicles and UAE taxis. Look out for the 1957 Bedford- a beast that was used in UAE for military purposes.
Besides, each car also has a bit of information about its special features including the year it was produced, the country that manufactured the car, a fun fact or two and even the car's top speed. You will also find models of the first fuel station as well as the first cycles invented. And before you leave, stop by the information desk and pick up a souvenir.
Deets
Location: Airport Road between the 4th and 5th intersections, next to Sharjah International Airport
Cost: AED 10 for adults over the age of 13, AED 5 for children ages two to 12, and under 2s and seniors 60 years and above enter in free
Timings: Saturday to Thursday 8:00 AM – 8:00 PM, Friday: 4:00 PM – 8:00 PM
Contact: +971(6)-558 0222