It's always a great delight to get away from the maddening crowds of cities and sip on a hot coffee at some quaint city corner. And Guwahati is home to numerous quiet corners of paradise, offering lip-smacking delicacies. But one that has been making the most noise is the Leaf Deck Cafe. The nature-themed cafe has a beautiful lawn space and overlooks the Guwahati Tea Auction Centre, on GS Road. The cafe is very informal so you don't need to feel conscious about weird staff staring at you. If you are in the city during winters, this nature-themed cafe is a must-visit. In winters, the lawn with its lush green surroundings, fairy lights, and tiny herb planters is totally a vibe.
Explore The Nature-Themed Cafe
Located near the Dispur circle, Leaf Deck Cafe offers you the best space and food in the city. It has an airy dining room which is quite spacious. The staff is friendly and the cafe scores high in hygiene. They also offer an extensive menu. But if you decide to visit this nature-themed cafe, we recommend their European Rice bowls. Those are absolutely delicious. Herb rice, sauteed veggies, french fries, a poached egg, and some chicken gravy, heaven isn't it? And if you have a knack for spicy food, try their Chilly Garlic Chowmin and Crispy Honey Chilli Chicken. Though it takes them around 20-30mins to serve the items, they are definitely worth the wait.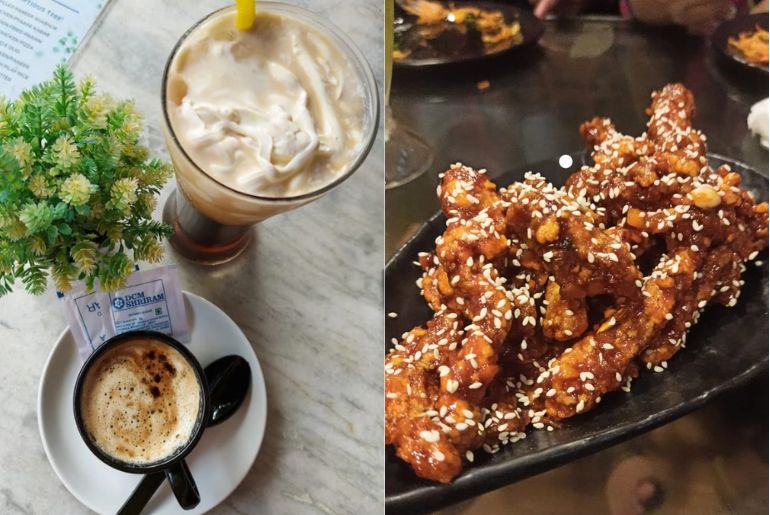 Also read: This Cafe In Kolkata Serves A 21 Inch Pizza To Satiate Your Jumbo Hunger
Party Packages Available
The Leaf Deck Cafe also hosts birthday parties and cocktail parties. Every party here will be a private rental of the space and it will only be you & your guests. Each of the parties in this nature-themed cafe is completely unique. You just tell them what you want, and they totally get creative with the decor! There's also a provision to bring in your own food and decor for the parties if you wish to. Leaf Deck Cafe is a good choice for birthday celebrations as it offers a beautiful ambiance. Also kudos to their lighting. Totally gorgeous!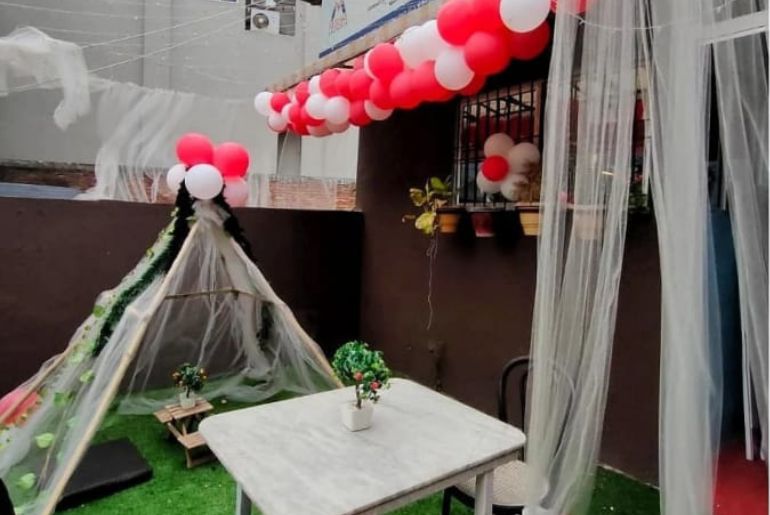 Also read: NYC's Number One Masala Chai Cafe Offers Black Assam Tea & More!
View this post on Instagram