A chef by profession, Tikeswar Sahu has his mastery in zesty, aromatic biryanis. Tikeswar, hailing from Odisha's Balangir town, had been running a fast food shop in partnership with one of his friends. Things were going good until December 2019, when Tikeswar got diagnosed with cancer. On January 5, 2020, his treatment started in a private hospital in Vishakhapatnam, around 400 kilometres away from his hometown. When he returned home in March 2020, the entire country went into lockdown due to COVID-19, forcing businesses to come to a screeching halt. Tikeswar's savings were already exhausted in his treatment. So, after a month of rest, he gathered courage and launched his own biryani delivery business via Facebook and Whatsapp. And soon, he became a hit among the foodies. After receiving impressive responses for his delivery platform, he also launched a restaurant of his own.
Also Read: Coimbatore Couple Sells Snacks & Juices For ₹5 In Rural India; Earns ₹35Cr A Year
Chef Defies Challenges Of Cancer And Pandemic To Launch His Own Delivery Kitchen
Defying weighty challenges like cancer and pandemic, Tikeswar launched his own biryani business in his hometown Balangir. He runs his restaurant Pakwan Biryani Bowl in Balangir where customers can enjoy his signature biryani. The restaurant also offers takeaways and home deliveries.
View this post on Instagram
In a message to Curly Tales, Tikeswar said, "I was diagnosed with cancer in December 2019. My treatment started on January 5, 2021 in Vishakhapatnam and continued till March 15. When I came back home, the lockdown started. My savings were exhausted in treatment. After a month, I started feeling better. Therefore, I took the advantage of Facebook and Whatsapp to start home delivery of biryani."
He Now Runs A Restaurant Of His Own
Tikeswar said that after he launched his delivery platform, it received good responses. He added that in August 2020, he was diagnosed with cancer again. He again had to move to Vishakhapatnam for treatment. During this phase, his profits went down a bit and also competitors entered the market. But these factors did not deter Tikeswar's spirit. He said, "I restarted my business and by God's grace, it grew well and now I run a biryani outlet of my own". Also, he sells his dishes at very affordable prices.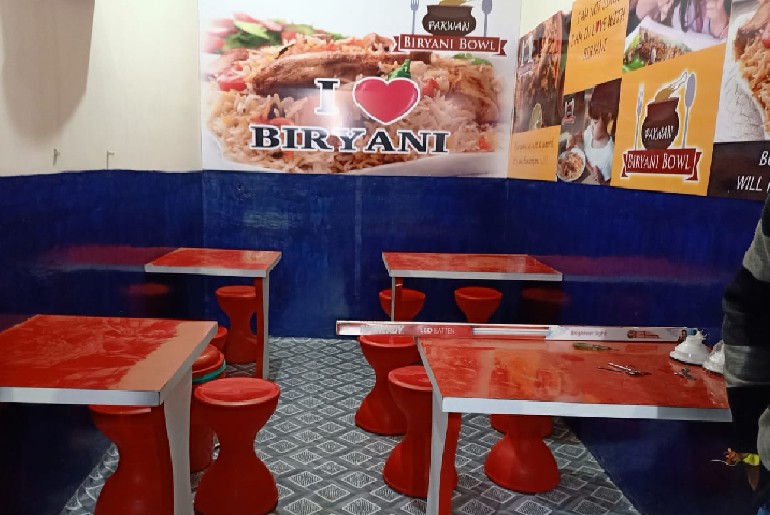 Also Read: Amid Pandemic, 21-Year-Old Engineer From Kolkata Sells Unique Phuchkas To Support Family; Now Runs A Successful Outlet
Tikeswar story proves that when there is hope, nothing is really impossible, no matter how tough the times are.