Himachal Pradesh is known to be the 'Land of Gods' and is famous for its serene scenic beauty. The place is also famous for its simple yet amazing delicacies all around the globe. Tasting all the famous traditional dishes of a place often becomes difficult. And that is why one must indulge in an authentic thali. The beauty of the thali is that you can taste all the authentic dishes on one single plate. Himachali Dham (Thali) is a traditional thali of Himachal and here is why it should be on your list.
Dham Is A Traditional Mid-Day Meal
Dham is a traditional mid-day meal prepared during auspicious occasions in Himachal Pradesh. It is specially prepared for weddings, religious functions and festivals. The traditional Dham is served on 'Pattals' which are plates made out of leaves. The dishes included in the Himachali Dham differ from district to district. Traditionally the Dham is cooked on firewood instead of cooking gas. Since Dham has all the authentic dishes of Himachal it is also known as Himachali Thali.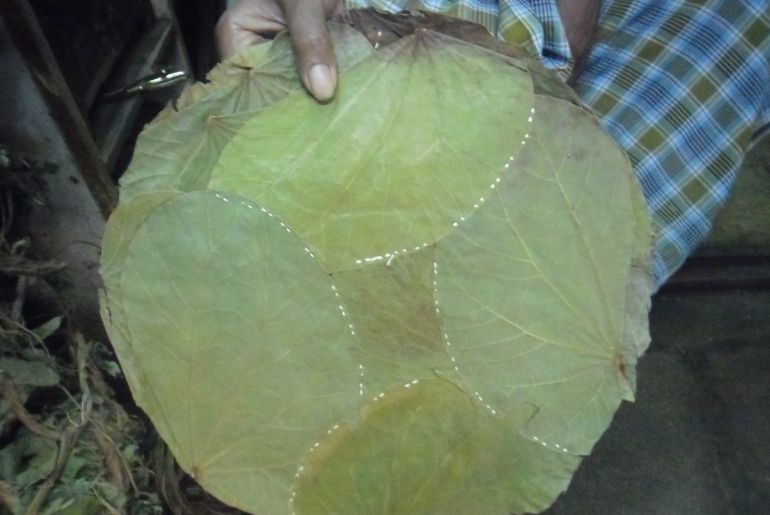 The Thali Dates Back To More Than 1000 Years
A Dham origin story is said to date back more than 1000 years to the Chamba Valley. During the Raja's rule, the cooks were ordered to prepare a meal to offer as an offering for the gods. They prepared several dishes, one from each valley, and ever since, Dham has become a tradition.
View this post on Instagram
Dham Thali Consists Of Kale Channe Ka Katta, Wadi Curry And More!
Madra, Kale Channe Ka Katta, Maa ki dal, Chawal, Mukund Wadi Curry, Kadu Ka Katta, Bhey, Methe Chawal, Matar Paneer and Salad are dishes that you will relish in a Dham.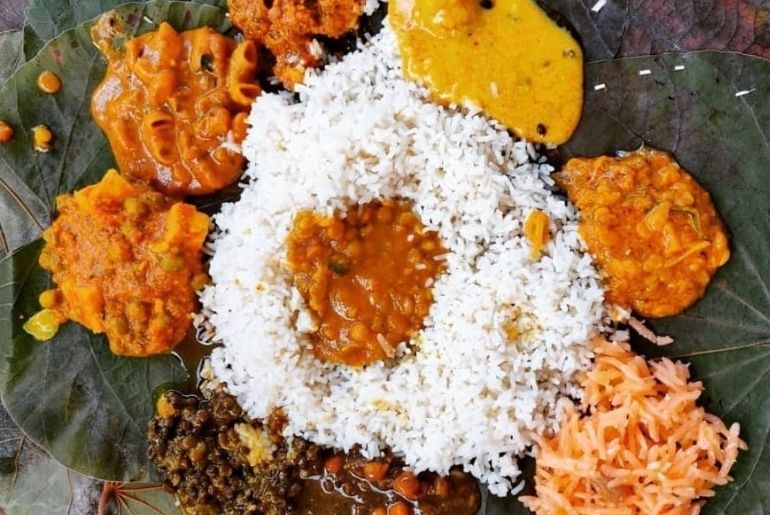 Dhuni Technique
A unique smoked cooking method is used while preparing some dishes like dal in the Dham. Mustard oil is spread over a piece of coal and it is hung in the dal without dipping it, it is covered for some time to achieve the smoky flavour in dal. This technique is known as the Dhuni technique in Himachal.
So, the next time you visit Himachal Pradesh, do not forget to indulge in a Himachali Dham.
Also read: 10 Traditional Pahadi Dishes You Must Treat Yourself With In Himachal Pradesh