Ever dreamed of going to the space? Well, we all have dreams, some of which might even be unattainable. But, one man is all set to live his dream of going to space. How cool is that! A mystery bidder paid $28 million at an auction to travel on the first flight to space alongside Jeff Bezos. Amazon founder Jeff's company Blue Origin has rolled out a special 11-minute trip to the edge of space. The one-of-its-kind trip is scheduled to blast off on July 20.
Also read: Visit The Star Wars Like Space Pod Hostel In Iceland
The Auction Kicked Off On 5 May & reached $4.8 Million By 11 June
Jeff revealed that the both he and his brother Mark would be on board the company's New Shepard vehicle, which is set to take off on 20 July. The Bezos brothers will also be joined by the winner of the auction, who beat over 20 rivals during the bid. However, his identity remains unknown. The bidding had reached $4.8 million by 11 June, but witnessed a spectacular spike during the final live auction.
The auction for a seat on New Shepard flight kicked off on 5 May. Over 7,000 people from 159 countries registered to take part in the auction. Blue Origin added that some of those bidders will be contacted about taking a seat on future space flights. The company also added that the fourth and final crew member will be announced soon.
The spacecraft has 6 automated capsules which boast a futuristic design. The cabins are equipped with horizontal backrests placed next to large portholes. Multiple cameras help immortalize the few minutes the space tourists experience weightlessness.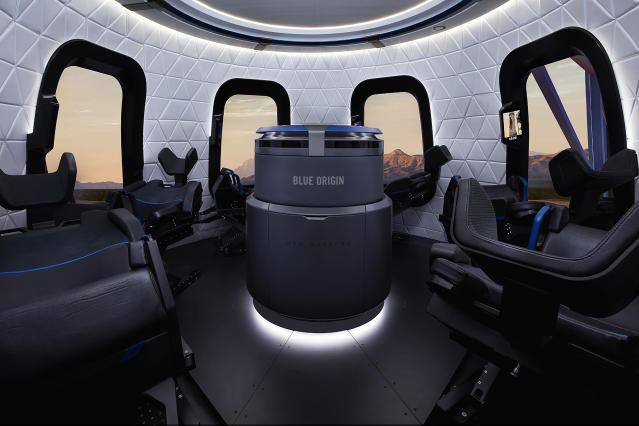 Also read: World's First Space Hotel Designs Are Here!
What Will The Trip To Space Be Like?
The trip to space will take off from a desert in western Texas and will last 10 minutes. The passengers will also spend 4 minutes above the Karman line – the line that differentiates the Earth's atmosphere from the space. After the lift off, the capsule will separate from its booster and spend about 4 minutes at an altitude of over 60 miles (100 kilometers). During this time, passengers will be able to experience weightlessness and can observe the curvature of Earth.
The trip will then end with the booster landing autonomously on a pad, two miles away from the take off site. The capsule will then float back to three large parachutes, which will slow it down to facilitate seamless landing.
All the proceeds from the auction, apart from a 6% auctioneer's commission will be contributed towards towards the development of life in space, thereby inspiring the future generations to pursue careers in science.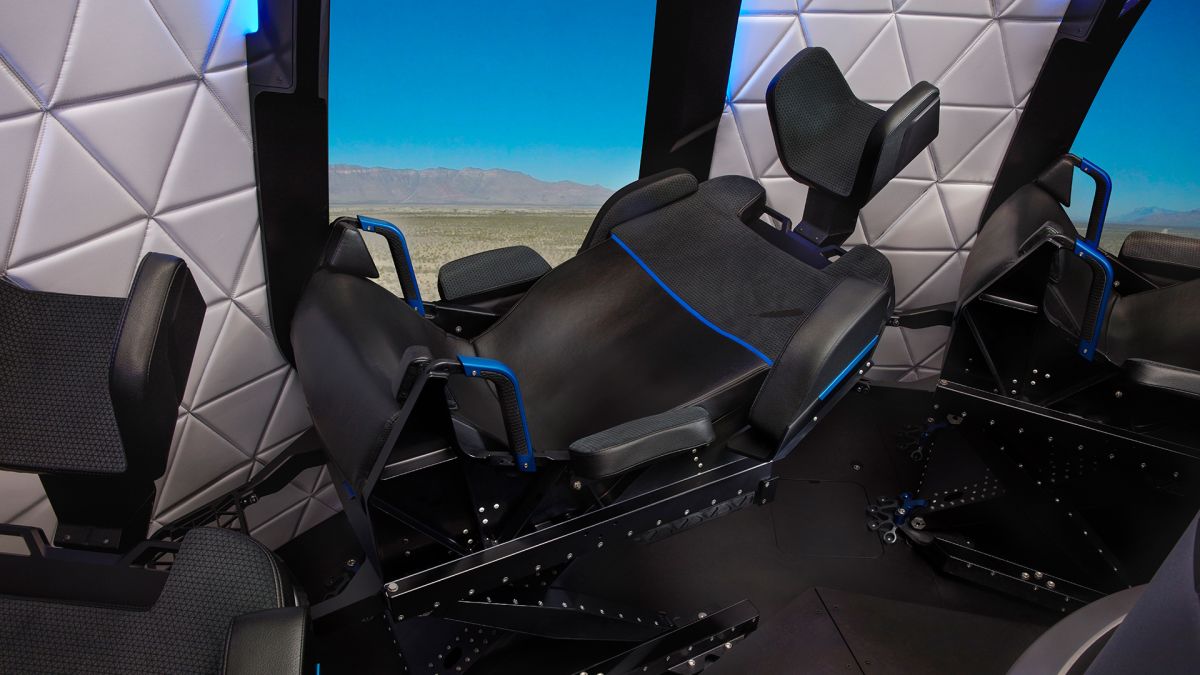 Isn't this just so exciting? We so wish we could go on a trip to space! What would be your dream trip? Tell us in the comments below!