A typical city tour of Mumbai is bound to include a visit to the majestic Chhatrapati Shivaji Maharaj Terminus, lit up in bright colours at night. An iconic symbol of the stunning architecture adopted during the British Raj, the structure is a sight to behold. From the Jungfraujoch station standing high at 11,332 ft in Switzerland, to New York City's quintessential Grand Central Terminal, the world is home to some amazing train stations. We bring to you 10 such beautiful train stations from around the world that are worth visiting at least once in your life.
1. Helsinki Central Station, Finland
Four sentry statues holding lamps await travellers at the spectacular Helsinki Central Station. An imposing granite façade is symbolic of a blend of traditional Finnish and modern architecture. The structure is a sight to behold, and is undoubtedly a must-visit place for everyone travelling to Helsinki.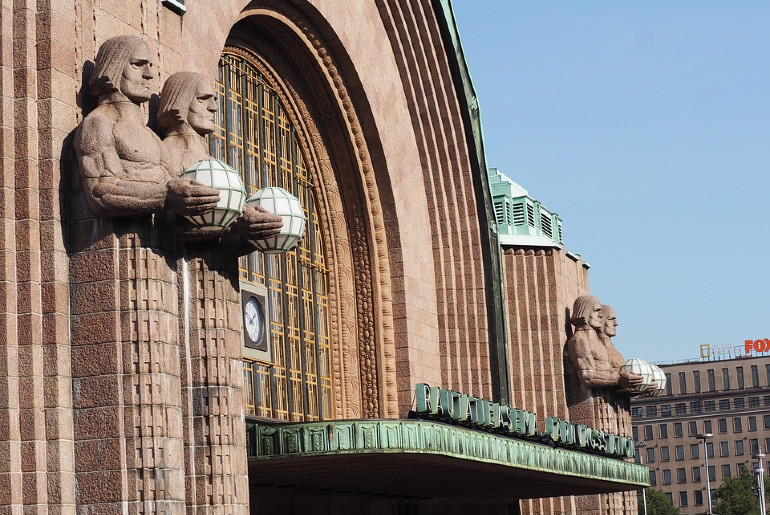 Also Read: Finland Has Trees That Actually Freeze Due To The Cold Weather
2. Chhatrapati Shivaji Maharaj Terminus, India
The Chhatrapati Shivaji Maharaj Terminus (formerly, Victoria Terminus) is an iconic architectural splendour residing in South Mumbai. The building's Indo-Saracenic or Indo-Gothic designs are worth admiring, and are symbolic of a revival style that was commonly used during the British Raj. The station was inaugurated in 1888, and is a UNESCO World Heritage Site today. It was also ranked as the second best railway station in the world!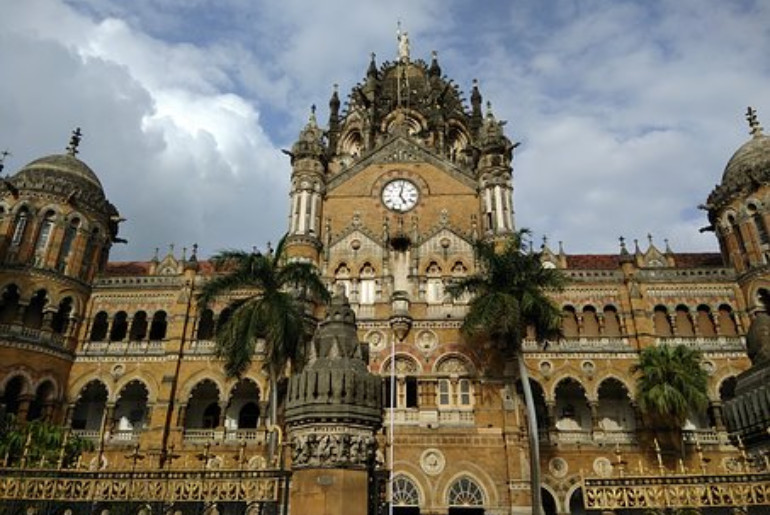 3. Antwerpen-Centraal Station, Belgium
Known as the Railway Cathedral owing to its grandeur, the Antwerpen-Centraal Station contains a fusion of many elements. A splendid 75-metre-high dome, and a stunning antique clock, are two of its many highlights that will leave you in awe. The station draws upon the neo-Baroque architectural style, and uses over 20 different kinds of marbles and stones. Speaking of architecture, did you know that the world's only fries museum is located in Belgium?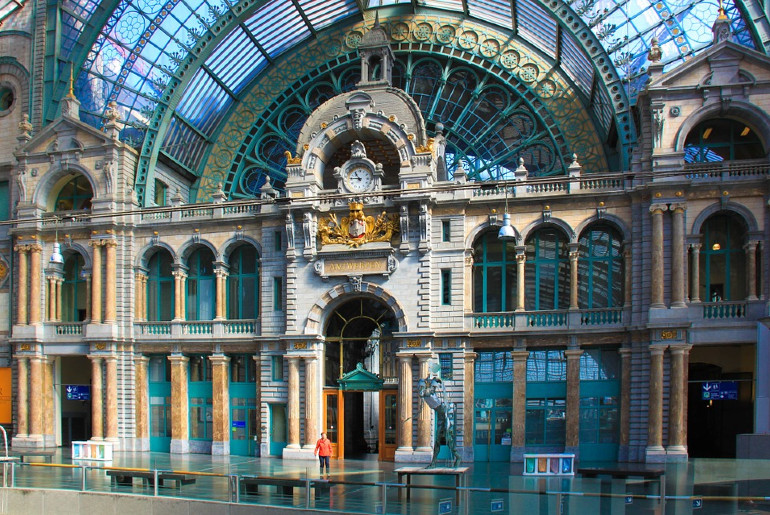 4. Grand Central Terminal, USA
The Grand Central Terminal makes it to most railway station bibles in the world. New York City's iconic station is one of the busiest in not just the US, but also the world. A pop culture favourite, the Terminal has made an appearance in classic movies like Men in Black, The Godfather and Madagascar among others. With 44 platforms, and a Dining Concourse, this station is a must-visit for every globetrotter.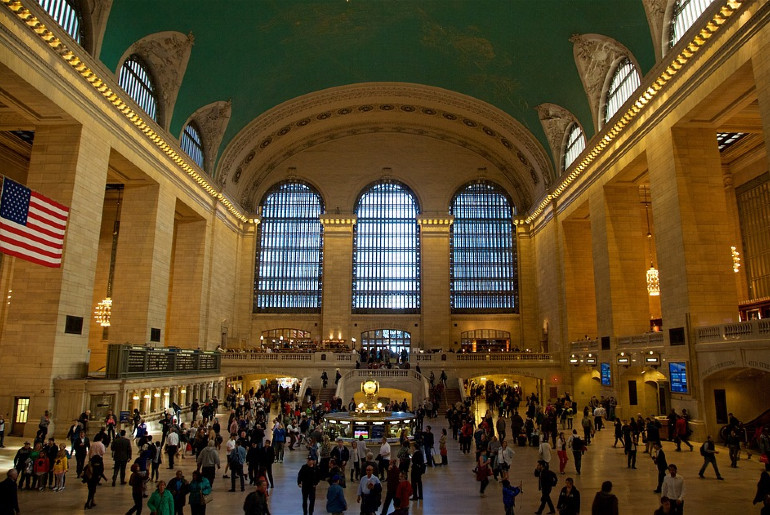 Also Read: New York Subway Shuts For The First Time In 115 Years
5. Jungfraujoch Station, Switzerland
Switzerland is one of the top destinations in many people's travel bucket list. And while most of them plan on marvelling over the Swiss Alps, visiting the Jungfraujoch Station can be an adventure in itself. The highest station in Europe stands quite high at 11,332 ft, offering a panoramic view of the Bernese Alps. If you can brace icy winds and cold, this one's for you! Till then, you can keep your spirits high with this stunning visual tour of Canton Of Vaud.
6. Kanazawa Station, Japan
The simplistic design of the Kanazawa Station lets you witness the perfect blend of tradition and innovation. Its large aluminium and glass 'Welcome Dome' speaks modernity all over, while the wooden drum gate is a symbol of Japan's cultural heritage. The station was originally constructed in 1898, but it underwent a major makeover in 2005. While travelling to Japan is not on the cards for now, here's a little budget itinerary for Japan for your future plans.
7. Estação de São Bento, Portugal
If visiting Portugal is on your travel list, make sure you head to the São Bento Railway Station in Porto. The blue and white hand-painted murals in the station's hall showcasing Portugal's rich history will leave you spellbound. Built in 1900, the station is a UNESCO World Heritage Site today.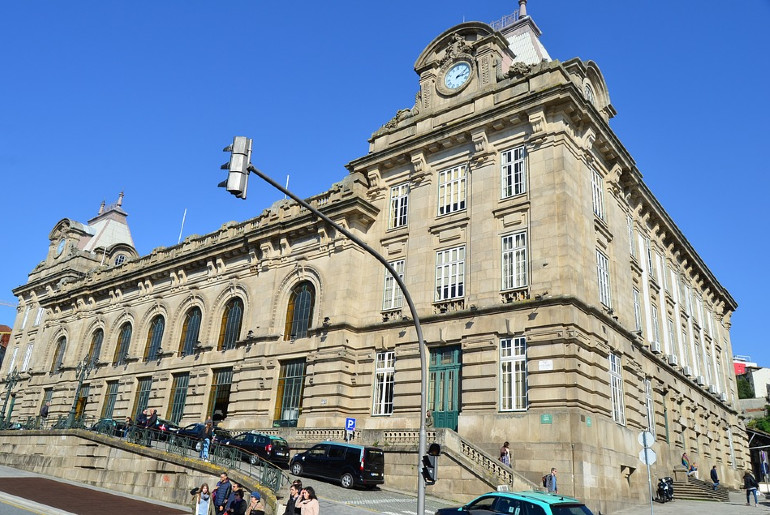 Also Read: Portugal Opens Doors To Tourists From Select Countries
8. Haydarpasa Terminal, Turkey
Surrounded by water, the majestic Haydarpasa Terminal is one of Eastern Europe's busiest stations. The terminal invites visitors to dive into Turkish history, and has become symbolic of cultural shifts witnessed by the region. Built in neo-renaissance style with stained glass windows, it's a must-visit place in Istanbul. Meanwhile, flight services between India and Turkey are to begin from August 1. The country had also planned on introducing Covid-Free certifications for tourist spots to make things safer.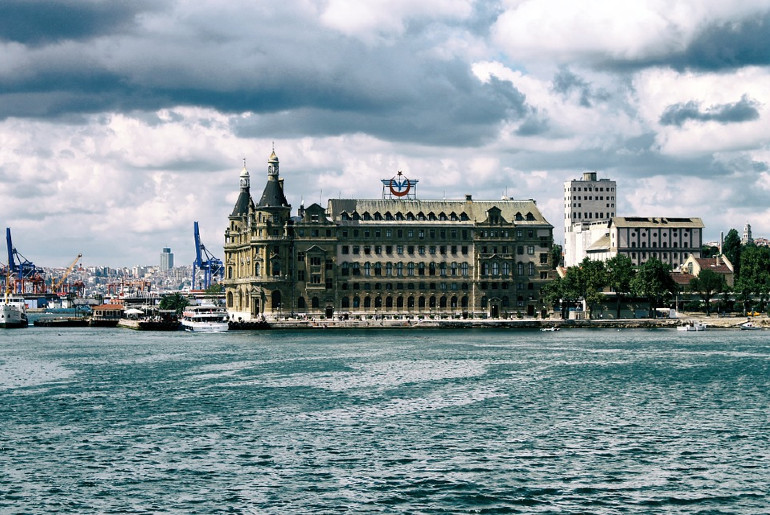 9. Maputo Central Railway Station, Mozambique
Constructed in 1910, Maputo station's outstanding feature is its magnificent façade. An iron dome with a clock awaits its visitors, and the structure is a landmark in Mozambique's capital city. You can even attend a jazz concert at the station, or learn about the country's railway history in the museum it houses. Speaking of experiences in South Africa, check out these adrenaline-gushing activities along the Graden Route.
10. Dunedin Railway Station, New Zealand
The Dunedin Railway Station welcomes travellers with generous stretches of lush-green gardens. One of New Zealand's most prestigious monuments is also one of the most photographed spots in the country. The station's architect, George Troup earned the moniker 'Gingerbread George', owing to its splendid design which makes it look like a gingerbread house.
Also Read: The Ultimate New Zealand Bucket List