The National Emergency Crisis and Disasters Management Authority (NCEMA) announced updated national travel protocol, easing travel for vaccinated people. Travel guidelines have been eased as per the respective destinations in line with preventive and precautionary measures that ensure the safety of all community members. However, it is not clear as to what the new protocols are and how it will benefit the vaccinated population.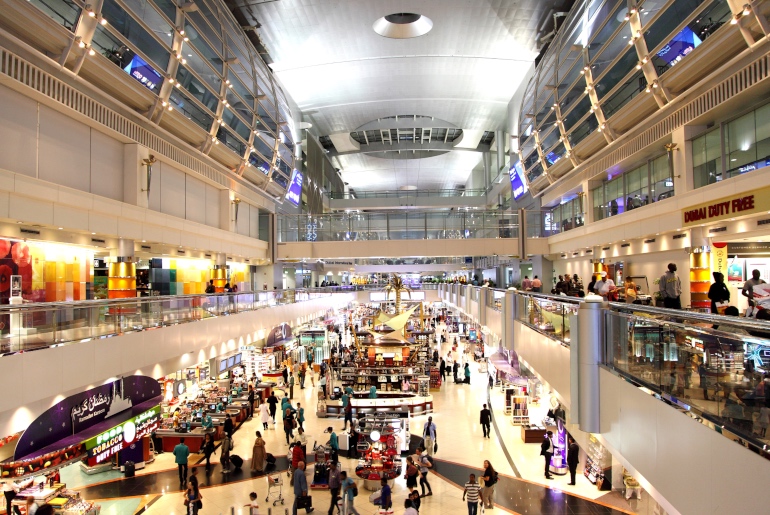 Also read: Vaccinated Dubai Residents Can Now Enjoy FREE Access To Top Notch Gyms In The City
Saif Al Dhaheri, official spokesperson of the authority, urged everyone to get vaccinated in order to curb the continuous spread of COVID-19 variants across the world. He also advised residents and citizens to social distancing rules and wear masks at all times, even after taking the two shots of the vaccine. The authority highlighted the importance of taking the vaccine in breaking the chain of infection, thereby leaving a positive impact on the UAE society.
As of today, 69.89% of people aged above 16, and 77.84 of people over 60 years have been vaccinated. Furthermore, with Eid al-Fitr approaching, authorities urged everyone to cooperate and adhere to the measures in place. Family visits and gatherings must strictly be avoided. Besides, residents must refrain from giving away the Eidiya (money gifts during Eid) to children or even cashing them from banks and circulating them among individuals during this period, and use electronic alternatives instead.
Also read: Abu Dhabi Reports ZERO Covid-19 Deaths Among Vaccinated Individuals
Abu Dhabi Announces New Travel Rules For Vaccinated Tourists & Residents
Travellers arriving from destinations not on the 'green list' will quarantine for five days. Earlier, there was a mandatory quarantine of 10 days. In addition, vaccinated arrivals from 'green list' countries do not need to quarantine at home.
While vaccinated travellers arriving from the green list countries do not need to home quarantine, they must take a PCR test on arrival and on day 6. Vaccinated travellers arriving from all other countries must take a PCR test on arrival, quarantine for 5 days, and take another PCR test on day 4.
The new rule applies to all vaccinated UAE citizens and Abu Dhabi residents who have taken the second dose at least 28 days prior to travel. All vaccination details must be documented in the vaccine report on Al Hosn app.
On the other hand, non-vaccinated citizens and residents of Abu Dhabi arriving from 'green' countries must take a PCR test on arrival. However, travellers can skip quarantine, as well as two other PCR tests on days 6 and 12. Non-vaccinated citizens and residents arriving from other countries must take a PCR test on arrival, quarantine for 10 days and take another PCR test on day 8.
Also read: Abu Dhabi Ranks As Top City In The World For Handling Covid-19 Pandemic
Below is the full list of 'green' countries, regions and territories that you can travel from if planning a trip to Abu Dhabi.