UAE-ites we have good news for you! If you are planning to travel to the UK in future, or have already made travel plans for the UK, then it's time to rejoice since you no longer need to quarantine upon arrival in the UK. Yep, you read that right- the UAE has been taken off the UK quarantine list.
Also read: UK Supermarket Sends First-Ever Chicken Nugget Into Space To Mark 50th Anniversary
From November 14, Travellers Flying To UK From UAE No Longer Need 14-Days Of Quarantine
A report in the Sky News state that from November 4, travellers flying to the UK from UAE will no longer have to quarantine themselves for 14 days as long as they have spent two weeks in the UAE before travelling. Well, that's such a big deal for those travelling to the country soon. Apart from the UAE, other countries added to the UK's quarantine free list are Qatar, Turks and Caicos, Iceland, Laos, Cambodia, Chile and Bahrain.
Also read: Thailand's Phuket All Set To Welcome International Tourists; Resorts Open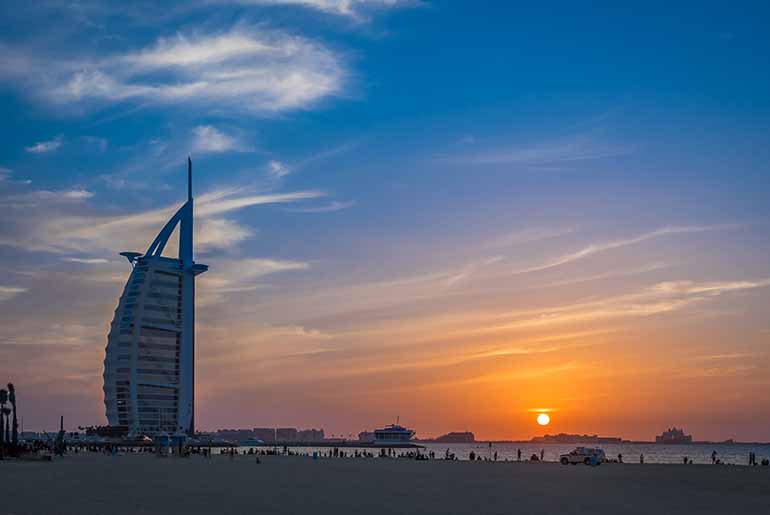 Travellers Planning To Travel To The UAE From The UK Need To Keep In Mind That International Travel Is Banned From England Amid The Pandemic 
It indeed is a great new; however, the UK is still suffering majorly from the covid-19 pandemic, as the second wave has hit the country hard. The country amid a second national lockdown till at least December 2. However, as per the new rules, if those in Britain looking for some winter sunshine in the UAE will be able to travel freely without having to isolate on their return to the UK. For now, travellers need to keep in mind, that international travel from England has been banned, unless its for work.
Also read: US Company Sells Panties With Ganesha Prints; Upsets Hindus Across The World
Well, this is not the first time some covid-related changes is made between two nations. It was also recently announced that people travelling from the UK to the UAE would no longer have to carry a negative certificate with them. They will instead take a test on arrival and quarantine until they receive their result. Speaking about this decision and various other decisions, Mansoor Abulhoul, who is the UAE ambassador to the UK said,
"The UAE-UK travel corridor announced today shows the strength of the British-Emirati relationship. This will lay the foundation for when normal international travel resumes".