Tourists in the UAE with expired visas can now stay in the country till January 26. This new update applies to people whose visa expired between December 19 and January 15. This new update was announced by his Highness Sheikh Mohammed bin Rashid Al Maktoum, Vice-President and Prime Minister of the UAE and Ruler of Dubai on December 27. The new update is a result of the lockdown in several countries like Europe, which imposed a travel ban amid the new Covid-19 strain. Initially, residents and tourists with an expired UAE visa had 21 days to leave the country. The rule applied to everyone whose visas expired or were cancelled before March 1.
Previously, the grace period for people to leave the country was August. However, this was later extended to November, then December and now finally to January 26, 2021. The extension came in line to help assist residents and travellers stuck in the UAE because of global travel restrictions.
Here's a list of all the new rules for residents who have overstayed, tourists with expired documents, people stranded the UAE for more than six months, parents with newborns and students.
Also read: List Of All The Public Holidays In UAE In 2021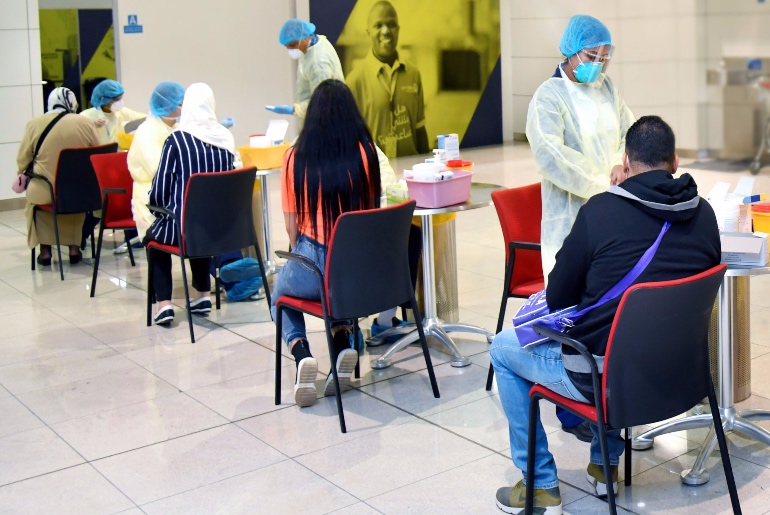 When is the amnesty deadline?
The final day of the grace period is January 26, 2021. People must leave the country on or before this date to be eligible for the visa amnesty.
What is the penalty for not leaving the UAE within the specified time?
Residents whose visa expired or were cancelled before March 1 must leave the UAE before 30 December. Failure to do so will lead to overstay fines of AED 25 a day, as well as AED 20 per day for an expired Emirates ID card. The penalty for a lapsed Emirates ID can reach up to AED 1,000. In addition, they will also be charged AED 250 as an administration charge by airport immigration. The rule applies to all dependents.
What is the penalty for tourist visas that expired before March 1, 2020?
Tourists whose visas have expired before 1 March 2020, do not fall under the October grace period. They had 30 days to leave the country, obtain a new in-country tourist visa or extend their tourist visa for another 30 days. The penalty for overstay will be AED 200 for the first day and AED 100 for every subsequent day.
Will I face a travel ban when I apply for amnesty?
People whose documents expired or were cancelled before March 1 can make use of the amnesty, without any ban. Once a resident or tourist leaves the UAE, their files will be closed and they are free to obtain an employment or tourist visa to return.
How can I ensure I am exempt from fines?
Those whose visas have expired before March 1 must arrive at DXB with a valid passport and a return ticket before 31 December. This rule also applies to dependents sponsored by residents.
How do I go about the process?
To apply for the exemption, you can go to any airport in the UAE. Travellers must arrive 6-8 hours ahead of departure to complete all formalities. If you are departing from Dubai, visit the Dubai Civil Aviation Security Centre, next to Terminal 2, at least 48 hours before departure.
Also read: UAE-ites No Longer Need To Quarantine In UK On Arrival
Can I amend my visa while staying in the UAE after the grace period ends?
People who wish to rectify their immigration status must leave the country and re-enter with a new entry permit. Those who wish to stay in the UAE and amend their visas will face overstaying fines. Those who have found a new job in the UAE must get an "out of the country" entry permit from the employer to be able to re-enter the country. Those availing the amnesty will not face a travel ban. However, if you are in the UAE with an appropriate visa, you will face fines and a travel ban.
Also read: UAE Extends Amnesty, People With Expired Visa Can Stay In The Country For Longer
What is the procedure for families with a newborn outside the UAE?
If the main sponsor is in the UAE, he/she can apply for an out of country entry permit for the baby. However, if the whole family is out of the country, the employer can file a permit for the baby.
Is the UAE issuing work permits?
As of now, work permits are suspended, except for companies in free zones. These companies can file an out of country entry permit for new hires.
What approvals do I need if I'm going on a holiday from Dubai?
Those travelling on a holiday must get a GDRFA approval upon return. However, it is advisable to obtain the permit prior to departure from the UAE.