Thai cuisine is very exciting and often emphasises different regional influences. We all love the delicious fried appetisers, fish curries, spicy tom yum soup, rice noodle platters, papaya salad, pancakes, and more. But Thai food is rich in oils and spices. The spices may excite you, but large amounts of oil can make it unhealthy. If you haven't had a lot of Thai food in your life, you might fall prey to artery-clogging oily options. Here's a low-down of items which you should skip ordering at a Thai restaurant.
1. Pad Thai Noodles
Pad Thai noodles are one of the unhealthiest things to order at a Thai restaurant. A plate of Pad Thai noodles can have up to 1000 calories, and generous additions of chopped peanuts can push the calorie count beyond that. Pad Thai contains 40g of fat, which is double the amount a typical man needs in a day.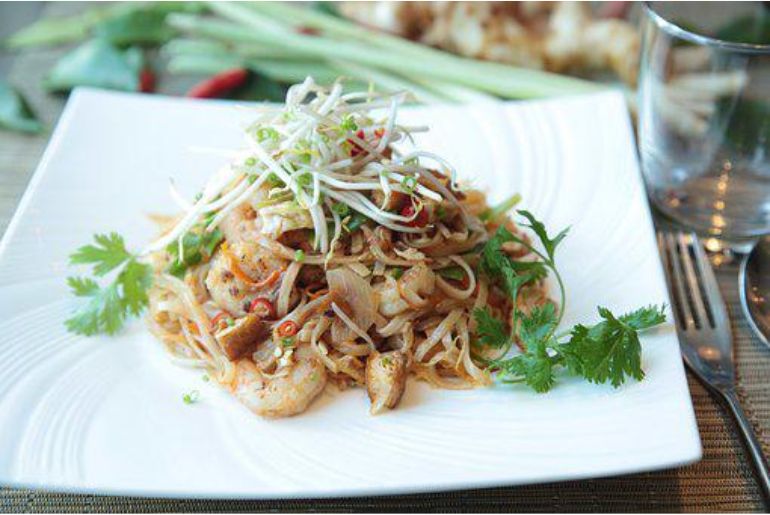 2. Fried Rice
It is high in fat, and calories and is characterised by its greasy nature. Thai fried rice is made with loads of sauces, tons of sodium, and fiery raw spices, and not to miss on the copious amount of oil which is decidedly unhealthy. If meat or vegetables always require rice, opt for plain rice instead.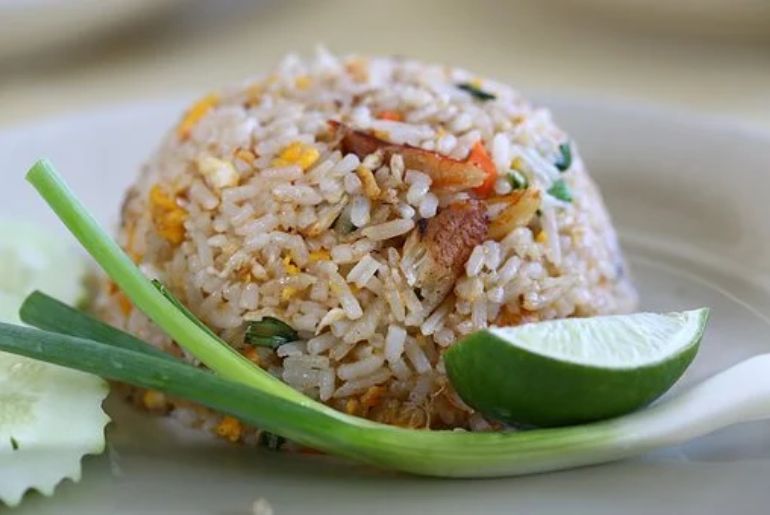 Also read: Farah Khan turns travel vlogger and shares what she devoured on her Thailand vacation
3. Tom Kha Gai
Similar to other curries, this authentic Thai soup is made from coconut milk. Tom Kha Gai also known as tom kha kai, or chicken galangal soup is a creamy soup with high saturated fat content due to the coconut milk used in its preparation. Coconut milk adds creaminess to the soup but in just one bowl it accounts for more than 200 calories.
4. Gaeng Ped Gai
Gaeng ped gai is a red curry with a heavy coconut presence. In addition to the concentrated coconut milk/cream, the curry paste itself needs to be fried. The heat and spice of curries will make you down more rice to neutralise the fiery taste.
5. Thai Iced Tea
Ice tea might have its own benefits but the Thai iced tea is a thirst-quenching option that can spike your blood sugar levels. They use a plentiful amount of condensed milk and granulated sugar which makes this drink unhealthy.
Also read: A detailed vegetarian's guide for Indians for eating & drinking in Thailand