There has been a multitude of name changes in India. Allahabad has been changed to Prayagraj, Bombay to Mumbai and Bangalore to Bangaluru and more. And now, the greenfield airport being constructed in Uttar Pradesh's Jewar has been named Noida International Airport. Prime Minister Narendra Modi laid the foundation stone of the Noida International Airport in Jewar, Gautam Buddha Nagar. With this, Uttar Pradesh will become the only state in India with five international airports.
The logo of the airport is extremely symbolic and shows a Sarus Crane, the state bird of Uttar Pradesh, in flight. As per the latest reports, the airport will open up for operations in 2024. After the Jewar airport starts operations, Delhi NCR will be the first Indian region to have two commercial airports. 
Also read: 5 Indian Airports That Offer Covid-19 Testing For All Incoming Passengers
The Airport Site Is 70Km From Delhi
Both the logo and the name were finalised in the presence of Honourable Chief Minister of Uttar Pradesh Shri Yogi Adityanath. The airport site in Jewar is around 70 kms from Delhi. Indian Railways Roll Out Airport-Style Security Check-In.
Zurich International Airport To Build & Operate The Airport
In November last year, Zurich International AG got the contract to build and operate the airport in Greater Noida for 40 yeatrs. Zurich Airport International and the Uttar Pradesh government have together finalised the nomenclature of the greenfield airport at Jewar as Noida International Airport.
₹
30,000 Crore Project
The logo is the true reflection of India`s leading airport which is an amalgamation of technology, efficiency, and sustainable and eco-friendly infrastructure. The cost for the Jewar Airport is estimated to be around   ₹30,000 crore. Wealthy Indians Make Travel Plans To The UK To Get COVID-19 Vaccine.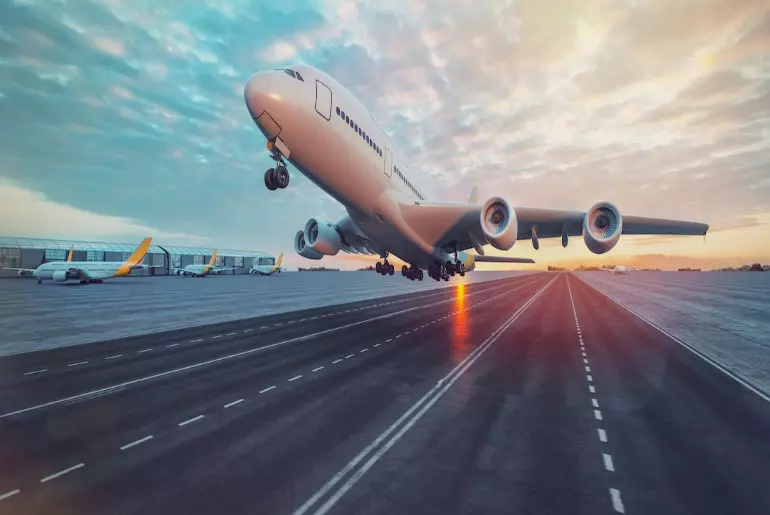 The NOIDA International Greenfield Airport will be developed in four phases with initial capacity of 12 million passengers annually, which is expected to increase to 70 million passengers every year by 2050.