Under 140 Characters
You can start your trip in Hong Kong with the steepest tram ride in the world with the Peak Tram at Victoria Peak. 
What Is It?
If you're in Hong Kong, you can't miss out on the steepest tram ride in the world. The Peak Tram rises to 396 metres i.e. about 1,300 feet, above sea level. It's so steep that it's impossible to stand without support. The Peak Tram is arguably the most enduring emblem of Hong Kong's unique past. Launched in 1888 exclusively for British Governor, the peak tram is about 129 years old. It has seen war, been featured in films and played host to numerous dignitaries. It takes about 7 minutes to get to the peak of the city.
Also read: Head To The Island Shangri-La In Hong Kong For Ravishing Views And A Lavish Stay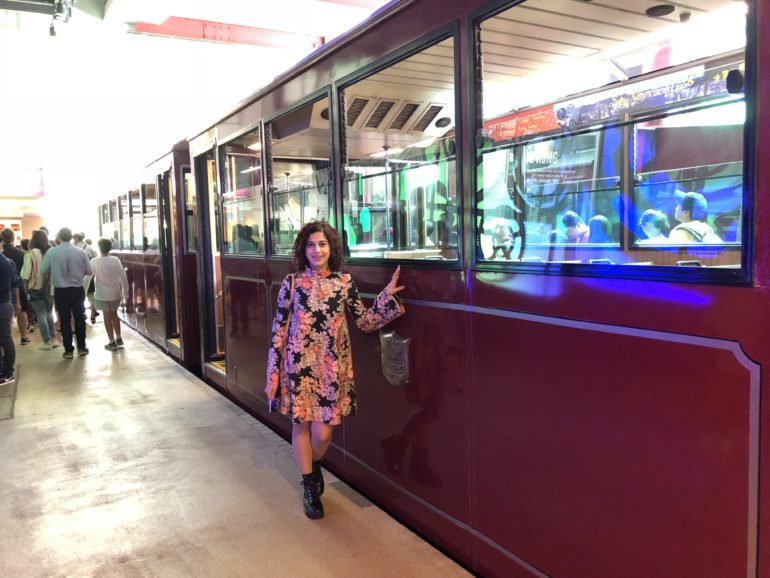 But what lies ahead is breathtaking….
The Victoria Peak in Hong Kong offers one the highest 360° viewing platform in the city. In the day, stretch your eyes across the sparkling skyscrapers and Victoria harbor. By evenings, the panorama melts into a dazzling galaxy of night, shimmering beneath you.
Also read: Cathay Pacific's Premium Economy Is A Luxurious &An Economical Way To Travel To Hongkong From Mumbai
Deets
Where: The Peak Tram, Central, Hong Kong
Phone: +852 2522 0922
Timing: 7 AM to 12 PM
*Kamiya Jani, Editor-in-chief, Curly Tales stayed at Island Shangri-La as a part of a FAM trip to Hong Kong*
LIKE Curly Tales on Facebook | Instagram| Twitter
You can subscribe to our newsletters