Under 140 Characters
Embrace the outdoors and take a dip in the crystal blue waters at the Kathadi beach, located 32 km near Rameshwaram.
What Is It?
If your perfect vacation involves a beach, dipping your toes in the sand and soaking in the sun into a tropical state of mind then head to The Gulf of Mannar and the Palk Bay. It has several opportunities for all adventure seekers and water babies organized by the Quest Expeditions.
Also read: Experiencing the Mauritian Waters in Six Different Ways
Where To Stay?
A beautiful boutique homestay at Kathadi North, which houses four huts with thatched roofs. You can find your quiet corner away from all the chaos at this beautiful homestay surrounded by tall palm trees making for a perfect tropical resort. Each cottage is furnished with twin beds and is located right on the beach for all you beach bums.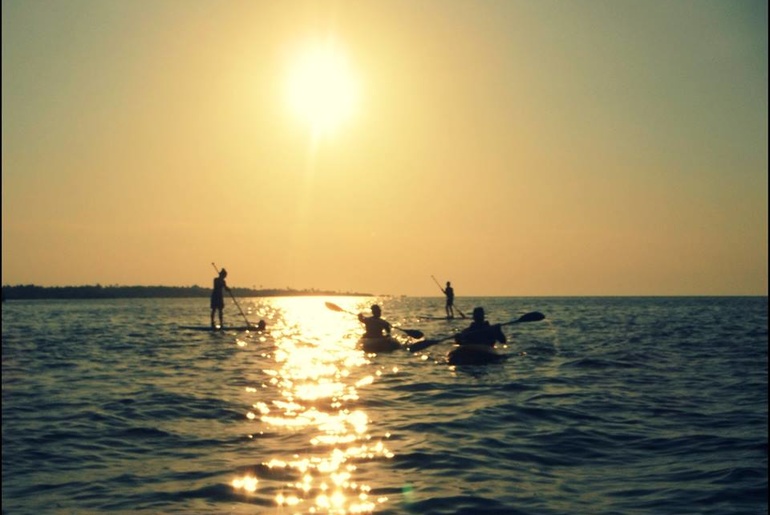 The homestay also offers complimentary breakfast. Other meals need to be booked in advance and you can expect fresh organic seafood, rice, and vegetables.
The beach bungalows at Kathadi North are 32km from Rameshwaram which can accommodate up to 6 people and there are 4 tent pods for those looking for a pocket-friendly accommodation.
What's In It?
There are several adventure sports and water activities that one can indulge in at this hidden spot. All water babies can now find respite at this beach as the team at Quest have several activities lined up for you like Kayaking and SUP (Stand Up Paddle) along the coastline of Rameshwaram. You get the opportunity to explore the waters around two islets and the Pamban Bridge or enjoy snorkeling in the shallow coral reef of Mandapam.
Guided Kayaking trip: ₹1,499
SUP Half-day trip: ₹3,500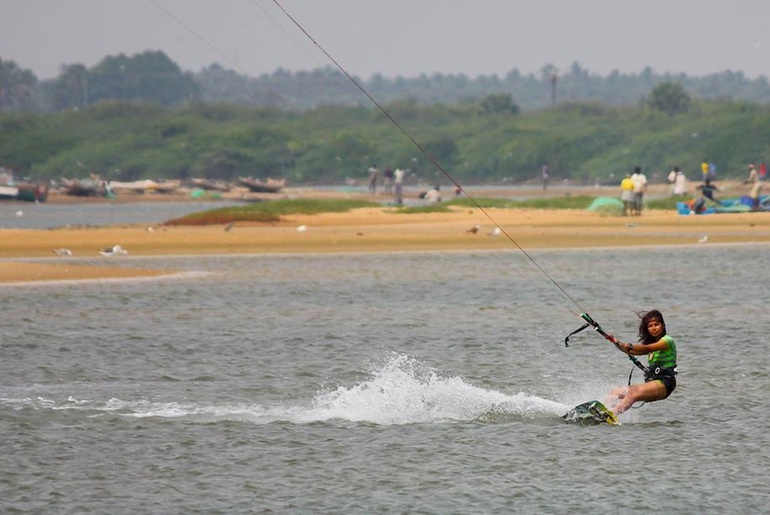 Enjoy Kiteboarding as the team of water sports experts guide you through 3-hour kite lessons on a weekend at ₹9,250 per person minimum 2 and maximum 6 per batch. The Kiteboarding activity happens mainly between the months of May to September.
Explore the ghost town of Dhanushkodi which is at the land's end at the Southern tip of the country. The abandoned town has a rustic charm to it brimming with mythological ramparts. Take a tour of the Ramanathaswamy temple, a sacred site with an ancient touch could be a great idea for day's trip.
Also read: Goa's Agonda Beach Comes 18th On The List Of World's Best Beaches To Visit
Deets
To get more information about Quest Expeditions click here.
The activities happen throughout the year.
Cost for cottages: ₹3,500 per night for doubles
Cost for Bungalow: ₹7,000
Cost for tents: ₹1,500 for doubles
LIKE Curly Tales on Facebook | Instagram| Twitter
You can subscribe to our newsletters