Who doesn't like basmati rice? We all love it. The long and fragrant rice has been a part of every important occasion in every Indian household. But finding genuine rice has always been a task. Looking at this scenario, the Food Safety and Standards Authority of India (FSSAI) has notified some standards. These standards are the identification of genuine and standardised rice. All these regulatory standards will be enforced beginning in August.
Identity Standards For Basmati Rice By FSSAI
The identity standards notified by FSSAI will be applicable to milled basmati rice, milled parboiled basmati rice, brown basmati rice, and parboiled brown basmati rice. The notification came through the Food Safety and Standards First Amendment Regulations, 2023. The comprehensive regulatory standards will be enforced as of August 1, 2023. 
 FSSAI came up with these standards in order to make sure that genuine standardised basmati rice is supplied in both domestic markets and for exports. The standards have been developed following extensive consultations with relevant government departments/agencies and other stakeholders by the food authority. 
 The rice shall possess a natural fragrance and be devoid of artificial fragrances, polishing agents, and artificial colourants. It also specifies various quality and identity parameters. Elongation ratio after cooking, amylose content, damaged grains, average grain size, and presence of other types of rice are also some of the parameters. 
 Also Read: After Backpacking For 6 Weeks Back In '90s, AUS PM Albanese Looks Forward To Official Maiden Visit To India
Establishing Fair Trade Practices
All these identity standards have been notified with the aim of establishing fair trade practices while trading basmati rice.  This will also protect the consumer's interest globally and domestically. Basmati rice is a premium quality rice and fetches a higher price in the market as compared to other varieties of rice. This is the biggest reason behind its adulteration. 
 Because of its unique quality attributes, the rice has great demand both globally and domestically. India supplies about two-third of its global supply on the market.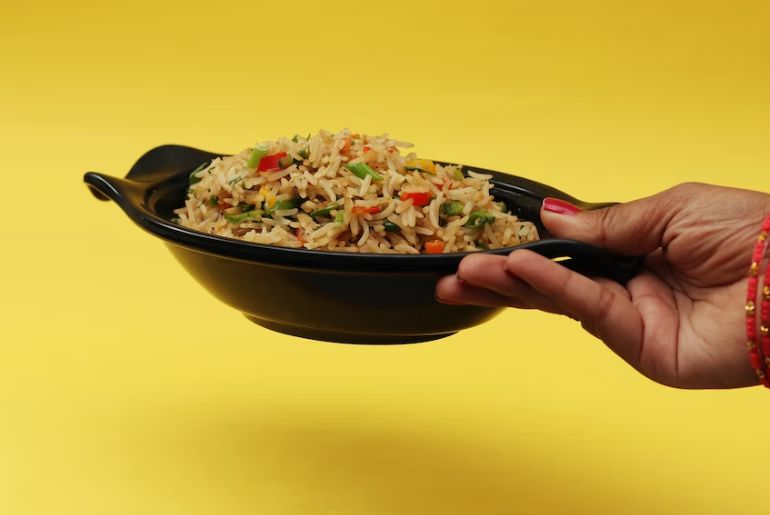 Basmati rice is a premium variety of rice grown in the Himalayan foothills of the Indian subcontinent and is famous for its long grain size, fluffy texture, and distinct inherent aroma and flavour.
Also Read: From Driving Rick To Tempering Khichdi To Meeting Dignitaries, Here is A Peek Into Bill Gates's India Diaries
What are your views on this?
Cover Image Courtesy: Unsplash