A lot has changed in the aftermath of a pandemic that gripped the whole world. While some countries have successfully brought all their covid-19 cases down to zero and have reopened their borders to tourism, there are others like India that are still trying to flatten the curve. Even as some Indian states have still imposed strict lock down rules, there are others where restrictions are being eased and the hotel industry is slowly opening up and preparing to welcome guests in a post-Covid world.
What Indian Luxury Hotels Will Look Like Post Covid-19
Before COVID-19, few people ever gave any importance to how many people slept in a luxury hotel bed before them or how well the room was sanitised. Yes, we all expected clean rooms and that was a given, but did we expect it to be fully sanitised? Probably not. We definitely didn't think twice about using the TV remote or touching the air conditioning panel, the door knobs or the faucets.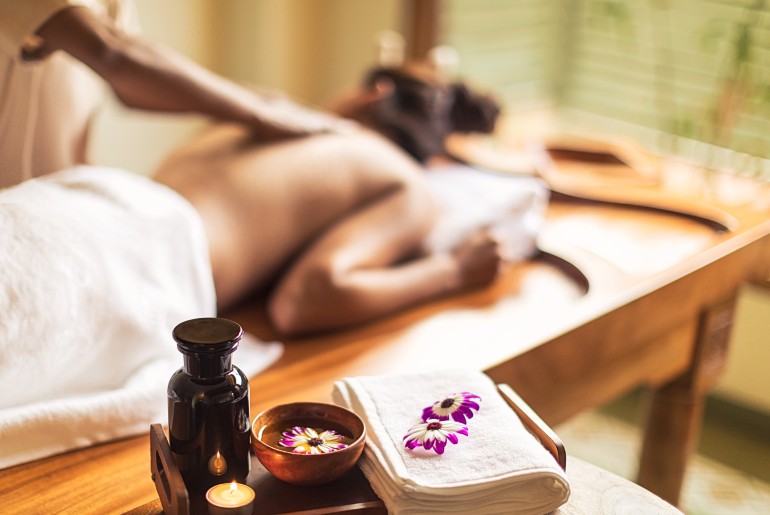 But times have changed. Luxury hotels have to lure their guests in through more than just discounts and guest benefits. They know have to assure their guests the highest levels of safety and hygiene. So what can we expect from luxury hotels. Well we spoke to the hotels directly and here's everything you need to know.
Safety Initiatives That Will Be Taken
The hotels are going to make the safety of their guests utmost priority. No stone is going to be left unturned and everything will be spotless in order to ensure that those who check-in can make the most of their holiday, in a carefree way.
"We were one of the first to launch the new additional safety hygiene norms along with our global hygiene partner Diversey, which is an our integrated program aimed at our Guests' and Employees' health safety, that gives guidelines for the new standard operating procedures which are now defined as the 'New Norm', says Sameer Dharkar, Managing Director – Indian continent & Middle East for Absolute Hotel Services India. 
Also read: Travel Industry To Now Get 'Global Safety Stamps' To Ensure Tourists' Safety
 "This initiative is focused on enhanced hotel cleaning practices, social interactions and work place protocols, while ensuring transparency throughout the guests journey – right from reservation and check-in, safety and hygiene during stay including highest level of F&B hygiene, right till the check-out," he further adds. 
Health and wellness has been an upcoming trend, and from this year onwards, people's focus has increased a lot with respect to that aspect of travel as well. So, wellness resorts too, will have a lot of provisions in place in order to provide their guests with a safe environment. We spoke to Manoj Khetan, the co-founder of Naad Wellness, located in Sonipat, who said, "Naad is up and running and now and being part of the healthcare industry, our safety and hygiene standards are at par with the country's leading hospitals. The current practices included health screening of all employees before re-joining, infrared temperature screening of all guests and associates at the entrance, and at regular intervals, 100% focus on the sanitisation of the rooms, public areas, therapy rooms and medical equipment. Furthermore, we will be including RFID tagging of linen at one of the finest laundry services in the world, which are also used by the leading hospitals in the country."
Are Luxury Trips Going To Become More Expensive?
For many of us, luxury vacations mean pampering oneself. Once a year, or maybe twice, it would fit right within our budget. However, considering all the measures that are being put into place and the added cost for the respective brands, there could be a possibility that the cost for the traveller may increase or it may not.
"There is a historic fall in the demand creating challenges in pricing. For the demand to pick up, we may work around one time promotions to offer competitive rates without compromising on health and safety measures. Moreover, we believe in our existing relationship with customers and brand equity, making us want to look at long term value rather than short terms gains during the pandemic," says Jocelyn Carvalho, General Manager, Hotels and Hospitality, Delta Corp. Ltd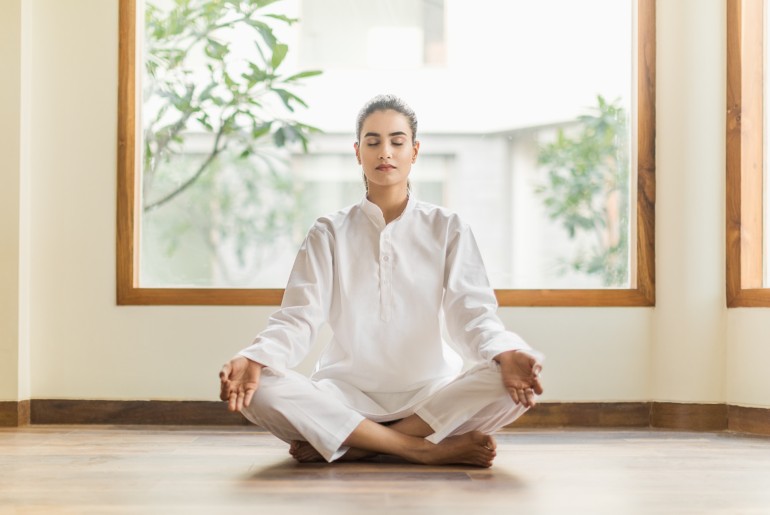 Some hotels are also intending to taking the experience factor up by a notch by providing specially curated packages. "We have introduced a new package Nirāmaya by Naad, for just 2 nights. This has been introduced keeping in perspective that most of our guests may not be able to get away for more than a couple of days or a weekend initially. This will address health and lifestyle issues being faced by people at the moment – immunity boosting and recovery from the symptoms of weeks of social distancing (insomnia, stress, irregular eating habits etc)," says Khetan. 
Also read: Travel Business Will Revive In 6-12 Months: OYO India & South Asia CEO
The general trend, though, does suggest that those who would be willing to step out, or stay at a hotel, will not mind spending the extra buck to ensure their safety.
By When Will People Start Checking-In To Hotels
People are travelling now, but not for leisure and until it's absolutely necessary. Various states have eased down restrictions for inter and intra-state travel, but currently, they too are being extremely strict about the purpose behind stepping out. Most states are advising the people to stay indoor, thus the fear of getting infected, continues to linger on. "It would take at least 4 to 6 months for occupancies to pick up, however, to come back to real normal peak of 80% plus, it may take anything between 12 months to 24 months, depending whenever the vaccine is found," says Dharkar.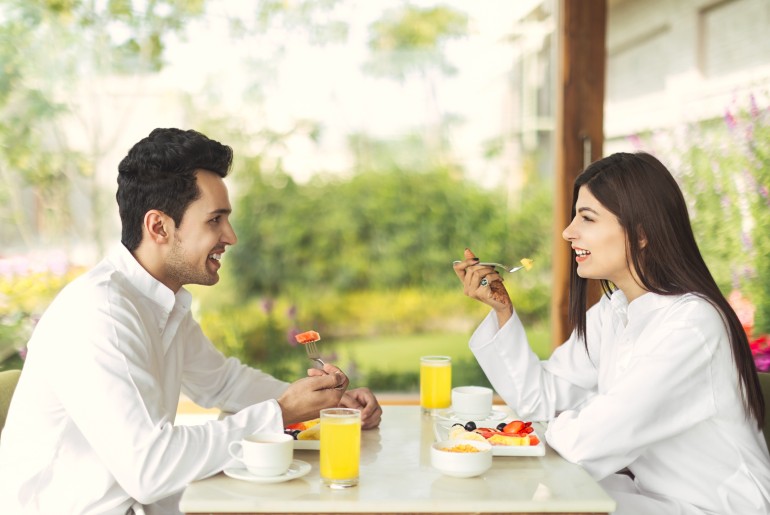 There is still some hope though. "We have already started getting reservations. Hyperlocal travel will be the first one to recover, since the quarantine restrictions for inter-state travel are still in place. So, we expect more guests from Delhi-NCR initially," adds Khetan
Facilities That Will Be Unavailable For Guests
Public spaces in hotels are now going to be rearranged to ensure physical and social distancing. Along with that, minimal contact with the staff will also be taken into consideration, in order to ensure a safe environment within the facade of a hotel property. Restrictions in common areas will also be adhered to.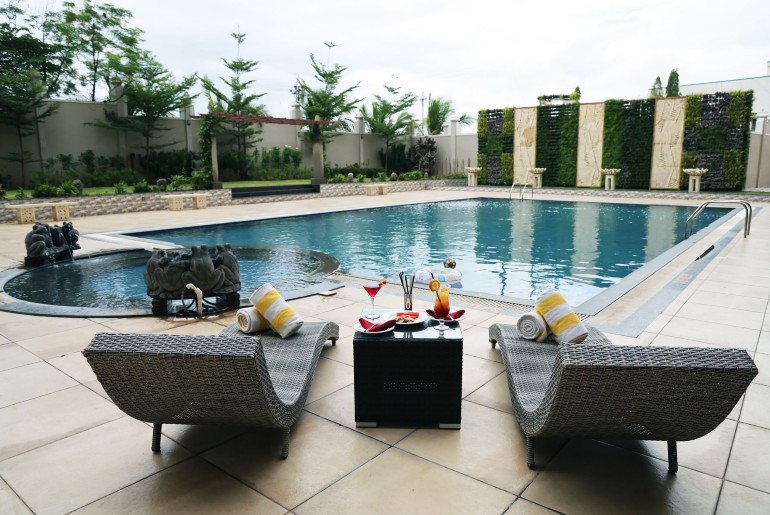 "We would like to reduce the multiple contact points. In room, we may not have a mini bar for next few months. As far as facilities are concerned, gym and pool may not be available for use for some time," says Dharkar. 
Also read: Luxury Hotels In India Offering Great Deals As Lockdown Eases
The rooms are also expected to look slightly different too. "Items that are difficult to disinfect would no longer be placed which would include decorative pillows, runners, notepads, notepads, pencils, minibar items etc. Bathroom amenities would also be bare minimal. We would be having essential items in stock which would be provided on request only. The local daily would now be the e-paper sent on request to the guests' WhatsApp number," adds Carvalho. 
The hotel industry is trying to do their bit to make sure that the guests feel comfortable at their respective properties. Yes, things are not going to be the same anymore, but they most definitely be worth experiencing; with the right precautions and safety measures in place, of course.