The next time you head to Uttar Pradesh, apart from visiting spiritual abodes, you can spot dolphins. No, we aren't kidding! Uttar Pradesh is all set to get a dedicated dolphin reserve in the Hastinapur Wildlife Sanctuary. This is a protected area in the Gangetic plains of the state. Spot dolphins jumping in the blue waters and click stunning photographs to treasure your memories. Read on to know more.
Hastinapur Wildlife Sanctuary In Uttar Pradesh To House Dolphins
In order to increase the population of dolphins in India, a dedicated dolphin reserve will come up in Hastinapur Wildlife Sanctuary in Uttar Pradesh. This is believed to boost ecotourism in the region. According to Weather.com, a senior forest official revealed that WWF India( World Wildlife Fund, Inc.) is already part of this dolphin conservation process. The state government will seek the help of WWF India in studying the most favourite pools that dolphins prefer to swim by.
Also Read: Cintacor Island Resort In Karnataka Will Let You Have A Socially-Distanced Date With Dolphins
Also Read: 5 Beaches In Goa You Need To Hit To Spot Dolphins
Go On Fun Dolphin Safaris In Uttar Pradesh Along River Ganga
Earlier on October 5, Gangetic Dolphin Day, 'Dolphin Jalaj Safari' at 6 places along the river Ganga was launched. The concept of Arth Ganga to integrate Gangetic dolphin and Ganga conservation with local livelihoods was promoted. Local communities of trained volunteers called 'Ganga Praharis' would take tourists on boats to spot dolphins. When it comes to the Hastinapur Wildlife Sanctuary, there are 41 dolphins present. An official revealed to news agencies that they shall develop the reserve on the lines of Vikramshila Gangetic Dolphin Sanctuary in Bihar. The reserve will be built where the largest concentration of dolphins are found. 
Also Read: Adorable Humpback Dolphin Brings Gifts For Humans From Bottom Of The Ocean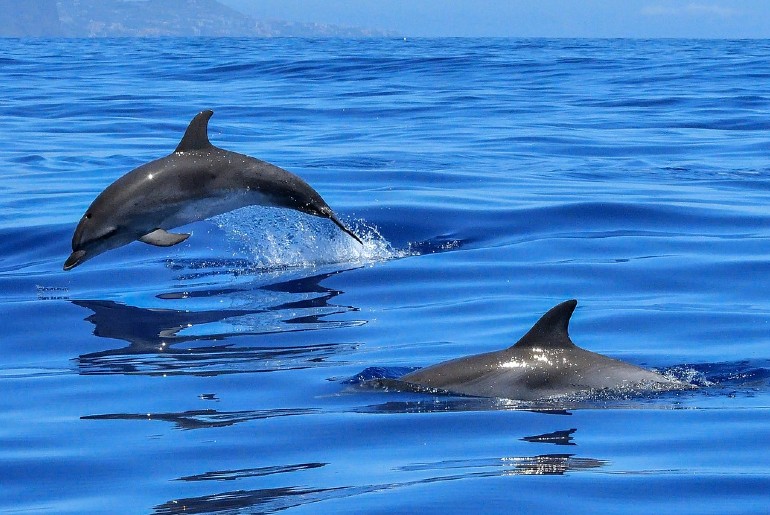 He further added that those reserves with deeper pools are conducive for dolphin breeding. The dolphins are declared an endangered species by the International Union for Conservation of Nature. Gangetic dolphins come under Schedule I of the Indian Wildlife (Protection) Act. Fortunately, there has been a steady rise in the Gangetic dolphin population in the region. The population rose from 22 in 2015 to 41 in 2020 census. So, you can soon go on a dolphin safari in Uttar Pradesh. Don't forget to carry your cameras!  Meanwhile, here's the experience of Kamiya Jani interacting with dolphins in Dubai.