A cup of hot chai from a roadside tapri is an emotion for Indians. In fact, it is something that many people do every day. Our love for chai increases when it is served in a kulhad. This is indeed a different feeling. There is always a contrast in people's opinions on whether consuming chai regularly is healthy for us. But when it comes to choosing between kulhad chai and tea in glasses and cups from roadside stalls, kulhad chai boasts benefits.
Why Is Kulhad Chai Better Than Regular Tea?
Kulhad Is Rich In Calcium
We all know that soil and moist clay is used in making kulhads. This soil is rich in calcium and when we sip tea from a kulhad, our bodies get a bit of calcium content and it helps in benefiting our bones to an extent.
Also read: Sip Tea From Unique Coconut Shell Cups At This Beachside Tea Stall In Chennai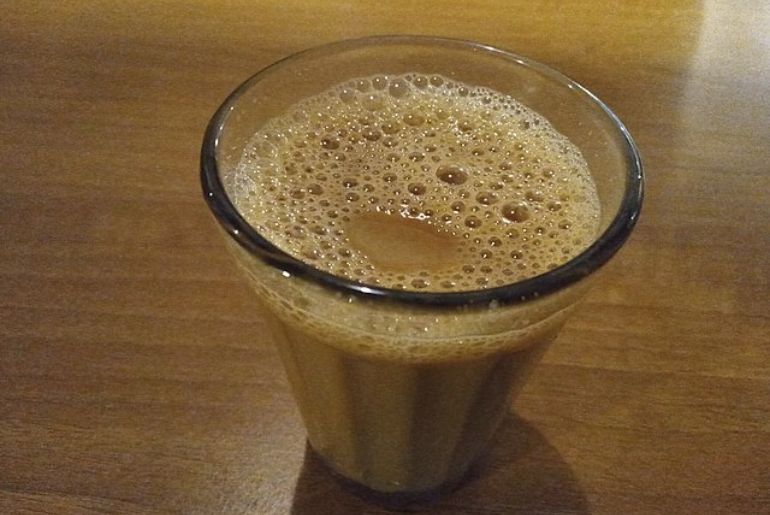 Kulhads Are Hygienic!
In tea stalls, the shop owners usually serve tea either in kulhads, glasses, cups, or plastic cups. These reusable cups and glasses are washed after every use and these are not always thoroughly cleaned. Whereas kulhad is more hygienic than cups and glasses. It is non-reusable and hence the germs won't spread from one cup to another.
Kulhads Are Environmental-Friendly
Plastic cups are hazardous to nature as they are non-biodegradable. These cups are a threat to the environment. On the other hand, kulhads are made from moist clay and soil and it is eco-friendly. These do not pollute the environment and decompose well within the soil naturally after throwing away.
Also read: Kolkata Office Goers Cannot Live Without This Malai Toast And Tea Near Kolkata Stock Exchange 
The Taste Of Tea In Kulhads Is Heavenly!
No wonders why we love to sip on tea from a kulhad. The taste, the essence, and the aroma change when we have kulhad chai. The burnt clay of the kulhad adds a stunning flavour to the chai and it feels soothing to drink it. And of course, it is a different feeling to sip on kulhad chai. On a roadside tapri, standing with friends, having kulhad chai, and spending a great time; are a must for every college student.