Hello Lovebirds!! Welcome to the season of love. We present you with a quick fix to all your V-Day queries.
1. The Quarter, Girgaon
The Quarter is one of the most romantic spaces in the city with it's venues doling out the best of Live music and Farm to Fork concept eateries. Soul food will meet jazz sounds at the al fresco Dine at the Quarter, which will serve a unique Louisiana Creole cuisine-inspired menu, the first of its kind in Mumbai.  Enjoy a surreal evening of music and drinks at Live at The Quarter with a Jazz quartet performing some old romantic classics and swing.The food will be matched with a drinks list that will include signature cocktails made with house syrups and fresh ingredients. Enjoy a meal of farm fresh specials with Salads, wood fired and hand-rolled Neapolitan pizzas, Oysters from the Oyster Bar, fresh artisanal cheese and a whole lot more. Make your reservations so you don't miss out!
Also read: Mumbai's Royal Opera House Welcomes Its New Jazz Bar
Where : The Quarter – Royal Opera House, Mathew Rd, Opera House, Girgaon, Mumbai
When : 14th February, 2018 from 7:30 onwards
Phone : +91-8329110638
Tickets for Live at The Quarter: Insider.in
2. Toast Bistro Bar, Andheri East
Toast Bistro Bar in Andheri East, a beautiful place with  a romantic ambience with a open rooftop  terrace, mesmerizing view, and amazing food and alcohol to compliment with and a fine selection  of fancy and foot tapping music. A perfect place for a romantic date with your loved one or your  better half. On 

14th Feb

, Enjoy Endless Unlimited Wine and Unlimited Sparkling Wine for Endless Love. A Three course menu with unlimited wine for ₹3000/-, and a special Five course meal for ₹6000/- .The menu includes dishes and options to choose from are 

Valentines

 Special Broth (Spinach & Coconut), Beloved Classic Soup (Basil & Tomato), Starters  like Red Porcelain Beauty, Velvet Bites and mains like Capproccio Bruschetta, Lover's Paradise (Fettuccine pasta served with Pesto sauce), Exotic Nature (Sauteed mushrooms and vegetables in Rarebit sauce).  End your meal with scrumptious desserts like Soft Corner Heart (A soft Belgium chocolate pudding), Happily Ever After (Rose and Kesar flavored falooda), Hugs n Kisses (Fresh fruits tart-lets with exotic strawberries), Creme Brulee etc.
Where :Toast Bistro and Bar – 102, Church Rd, Bori Colony, Vijay Nagar Colony West, Marol, Andheri East, Mumbai
When :14th February, 2018 from 12 PM – 3 PM  & 6 PM – 12 AM
Phone: +91-9821302348
Offer : ₹3000/- and ₹6000/- per couple
3. BKC Dive, Bandra Kurla Complex
Celebrate love at BKC Dive with  'The Tipsy Affair' night this Valentine's. Ditch the usual chocolates and roses and get behind the Dive DIY station and stir up a fancy Sangria for your lady love as you show her how well acquainted you are with her taste and preferences. If you belong to the singles' club, let your creativity flow out as you get into the bartender's shoes and aim for a winning mix. Add to the festivities with finger licking appetizer, great music by the resident  DJ like Hip-Hop, Commercial, EDM, a selection of wines and loads of love of course! Love doesn't come at a price and at BKC Dive a great experience too. You can create the most mesmerizing night at just ₹299 with the special unlimited Sangria buffet and drinks starting at ₹85. Also basking in the season of love, the Dive bar is giving both lovers and loners Dive Signature Sangria Flights for free to add in to the celebration. 
Also read: After Party Hunger? Head To BKC DIVE In Mumbai On Every Friday & Saturday
Where: Ground floor, Pinnacle Corporate Park, Next to Trade Centre, Opposite MTNL Office, Bandra Kurla Complex, Mumbai
When: 14th February, 2018 from 8 PM onwards
Phone: +91-86550 77330
Offer: 299/- Unlimited Sangria per person
4. KODE, Lower Parel
Come say Cheers to love with a 5 course meal and complimentary champagne only at KODE, Lower Parel on 14th February. At only ₹3999/-inclusive of taxes per couple, the dishes on this menu are meant to be shared between loved ones and to create the perfect romantic meal. To kick off the perfect date night, guests will welcomed by a glass of champagne per person absolutely on the house, as well as an amuse-bouche of Togarashi cone stuffed with fresh tempuras fried strawberry with chocolate chips. Highlights of this special menu include a fresh strawberry soup, basil caviar, hearty sesame croquettes.To finish off the perfect romantic evening, enjoy the freeze dry Chocolate heart stuffed with chocolate ganache and choco chips served with fresh seasonal berries and mango and strawberry coulie in one line ("attack on a heart"). So set up your date right now and don't forget to block a table at KODE.
Also read: Try The Most Expensive Pizza In Mumbai At Kode, Lower Parel
Where:  Ground Floor – 11, Oasis City, Kamala Mills – Entrance #2, Lower Parel,, Mumbai, Lower Parel, Mumbai
When: 14th Feruary,2018
Phone:  022 49716931, +91 7718882924
Offer: Rs. 3999 all inclusive for a couple
5. Kaitlyn's Beer Garden, Bandra
Singles and Mingle night at Kaitlyn's Beer Garden on 12th February 2018. As we look ahead to Valentine's Day, we know not everyone's lucky enough to be with the one you love. So if you're still searching for Mr or Ms, why not  try your luck at Singles and Mingle Night at Kaitlyn's Beer Garden. You're guaranteed to meet new people, and maybe that special someone as well. We have a special event just for singles at Kaitlyn's Beer Garden. Socialize with other singles over glasses of complimentary wine. Tickets priced ₹1000. Hurry! And get your  tickets already . And while you search for the special someone, you can enjoy their range of craft beers, unique beer based cocktails and beer based desserts. Also savour dishes like Pesto Paneer Charcoal, Arancini Balls with spicy salsa, Charmoula Chicken with Spiced Pita Crisps, German Style Nachos and The Desi Shepherd's Pie from their innovative menu.
Address – No. 201, 202, Khan House, Hill Road, Above McDonald's, Bandra West, Mumbai, Maharashtra 400050
When: 

12th February, 2018 from

 PM

 to 10 PM
Offer: ₹1000/-
6. Yauatcha, Bandra Kurla Complex
Valentine's Day is just around the corner and to help you celebrate it, Yauatcha, the dim sum teahouse from London has on offer a special menu that celebrates the color of love which is 'Red' along with a glass of complimentary sparkling wine. Come enjoy yourself a merry little meal with drinks with your Valentine as Yauatcha brings to you some of its favourite dishes like Spicy Chicken Dumpling with beetroot skin or the Hargau which is a traditionally steamed prawn dumpling or the classic Truffle Edamame Dumpling. From the mains, choose the Spicy Aubergine with okra and French beans, Braised Chicken with mushroom in clay pot or the Spicy Wild Prawn Curry with almond and water chestnuts paired with rice preparations like Spicy Vegetable Fried Rice or Emperor's Seafood Fried Rice or noodles like Vegetable Singapore Fried Noodle or Roast Duck Udon Noodle. End your meal on a sweet note with the Red Fruit Fromage Frais made with  pistachio biscuit, pistachio spong or the all time favorite Raspberry Delice which is a raspberry dark chocolate mousse etc. So head to your favourite Cantonese restaurant in town to celebrate the season of love.
Where: Yauatcha, Raheja Towers, Bandra Kurla Complex, Mumbai
When: 14th February, 2018 from 12 noon to 1 am
Phone: +91-9222222800
7. The Little Door, Andheri
 Wear the right color to give off the signal you want. Don't leave it to the Cupid! As you come to The Little Door, collect your bands at the entrance and let others know your intention by wearing these colors:
Red – Taken, Back Off!
Amber – Taken or Single, Not Sure. It's Complicated.
Green – Single, Go Go Go!
Whatever be your relationship status, let's all celebrate love as love is in the air, for it is Valentine's Day. But that's not all that's in the air. You'll also find a selection of dangerously funky and criminally danceable tunes – covering everything from disco to house to EDM to commercial – wafting through the speakers and caressing your ears, whispering sweet nothings until you give in and get on the dance floor. The Little Door promises you a great time and cheer this Valentine's Day as for everyone who also walks up to the bar, gets free 'love shots'….unlimited! And entry is absolutely free!! 
Where: The Little Door, Plot B-31, Ground Floor, Shree Siddhivanayak Plaza, Off New Link Road, Andheri West, Opp. Citi Mall, Mumbai
When: 14th February, 2018
Phone: +91-9899928776

8.  The Bombay Bronx (TBB), Breach Candy
Going away from all the love, The Bombay Bronx presents the Anit- Valentine's Day, why should couples have all the fun?You can celebrate the happiness with their unique Anti-Love Long Island Iced Teas. We have a wide variety of LIITs to choose from at Rs 199. Yes ! you read that right. Call for the Cupid Is Stupid. This Cranberry flavoured LIIT is all that you need to keep you away from love. The LIITs are made of vodka, rum, tequila and gin. It's Complicated is with Peach and Apricot, while Riding Solo is Strawberry flavoured. Paan lovers can try the X Boyfriend. They also have a special Kala Khatta flavoured LIIT called Bullet For My Valentine.  You can also munch on yummy food like the flatbreads and the kebabs.  So drown in the happiness of anti- love with LIITs. Head over to The Bombay Bronx and celebrate the best of Anti Valentine's Day.
Where: 101, Hub Town, Akriti Sky Bay, Bhulabhai Desai Road, Breach Candy, Cumballa Hill, Mumbai
When: 14th February, 2018 from 12 PM Onwards
Phone:  +91-77100 44666
9. Smoke House Deli, Lower Parel
Smoke House Deli gives an edible ode to romance through its special menu. With the ambience perfectly in tune with the day, Smoke House Deli promises a date to remember. Starting on the 12th of Feb, leading to Valentine's Day, Chef Glyston Gracious has thoughtfully curated a meal to tuck into addictively sinful dishes that go from being subtle aphrodisiacs to downright suggestive. Warm up to the Duet Of Asparagus + Leek Soup with Truffle. Dive into the main serving the pink Beetroot Fettuccine with Almond Cream and Goat Cheese Crumble. Have it with some Lemongrass Prawns or Smoked Chicken. To complement these, the bar chef has coxed up some refreshing fruit cocktails like the Blushing Sangria and Bellini. No date is ever complete without a dessert, and Smoke House Deli has you covered with the beautifully textured Dark Chocolate Terrine with Orange Cream. This Valentine's let the food cupid make the effort while you bag the brownie points for choosing the perfect date place.
Where: All Smoke House Deli Outlets (Lower Parel, Pali and BKC)
When: 12th Feb – 14th Feb from 11 am to 1 am
Phone: 022 6561 9618 (Lower Parel Outlet)
10. Jeon Eatery, Juhu 
Jeon has just the perfect Valentine's day planned for you. Clink your glasses and toast to love at Jeon. This Valentine's Day, Jeon gives you a chance to revel in the merriment with your special someone with an impressive buffet dinner and wine. End your meal with a range of delish desserts, specially created for the occasion signifying the theme of Love.The lavish buffet spread comprises items like special soups, starters, mains, salads, desserts, live counters.
Where: Jeon Eatery, 

Sea Princess Hotel,
Ground Floor, Juhu Tara Road, Mumbai

When: 
14th February, 2018 from 
7:30 pm

 onwards

Phone: 9833833766/ 9167397989

Offer:
Rs 3,999+ taxes per couple
11. Hotel Aureole, Andheri East
This Valentine's Aureole gigs gets you 'The Undateable' presented by Chalta Hai Comedy at Aureole Hotel on 14th February, 8:30 PM onward! In a world that is ironically more connected yet increasingly lonely, four comedians share their dating woes or the lack of it hoping to get laughs if not love. What's more! While you are laughing your heart out also satiate your hunger with a wide range of delicacies to choose from their delicious food menu and their immaculately delicious cocktails & mocktails. Indulge in their menu and tickle your taste buds with options like Vegetable spring rolls with hot garlic sauce, Veg lollypop with hot garlic sauce, Honey chilly potato with toasted sesame, Kung Fao Mushrooms, Crispy Mushrooms in oyster sauce, Vegetable Sesame toast, Exotic vegetable stir fry and much more! 
Where: Hotel Aureole, Bima Nagar Society, Sir Mathuradas Vasanji Road, Telli Gali, Near Andheri East Station, Mumbai
When: Wednesday, 14th February, 2018 from 8:30 PM
Phone: 7045458215 / 022 26843000
11. Pa Pa Ya (Colaba, Paladium & BKC)
Dine-in at PaPaYa to celebrate the 'Day of Love' – Valentine's Day with a 5 course spread from the specially curated menu.
Pa Pa Ya is serving its signature Valentine Roll, Sauted leek and Water Chestnut or Asparagus Corn and Burnt Spring Onion Dumplings, Hargao Green Curry Prawn Face, or Chicken Gyoza to start with. Don't miss out on the main course like the Crispy Lotus Stem, Konnyakuyaki Tomato Basil and Pla Samrot Gung Mandarin our Cream and more from the 5-course menu. For those looking for a healthy gut may indulge in to the main course, Penang Curry with Tofu and Vegetables or Wok Tossed Seasonal Vegetables, young spinach, Mala Sauce or non-veg options like Braised slice chicken, Gong Bao Prawns served along with Fragrant crispy chilli fried Rice, Stir Fried Noodles and Corn and Spinach Rice. Pair it up with the signature Valentine Special Cocktails and mocktails that's sure to leave you swooning! Relish the desserts especially made for the duo – Liquid Hazelnut Fondant Cake and Mochi Ice Cream V-2.
Where: Pa Pa Ya outlets (Colaba, Palladium, and BKC)
When: 14th February 2018
Phone: 084510 11174
Offer: 3499/- ++ (for a couple)
12. Sorisso, Mulund
Starting from 
7th February to 15th February
, everyday
Sorisso
will be serving
Beer on Tap at just Rs. 14 (+ taxes as applicable)
. What better than celebrate the Valentine's with some Beer. Be it with your loved one or your friends! Say cheers!
Walk in from
7th February to 15th February
 all day between 
12 pm to 8 pm
, and be a part of our Valentine's Week special launch offer. One person can only avail the offer once.
Where: Royal Classic, Nahur Village Road, Near D Mart, Mulund West
When: 
7th-
15th February 2018 from 12 PM to 8 PM
Offer: Beer at Rs. 14 (+taxes)
Phone: 0212 5267000
12. Flyp @ M TV Cafe, Lower Parel
Ring in the season of love with music sensation Harrdy Sandhu on 14th February, 2018 at FLYP@MTV Cafe, Kamala Mills
Harrdy entered the music industry in 2012 with "Tequilla Shot", followed by songs like "Kudi tu Pataka", "Pehli Goli", "Aashiqui Te Loan". The song was awarded the PTC Punjabi Music Award for The Most Romantic Ballad of the year and the Best Music Video of the year. He has ever since been climbing up the ladder with songs such as "Joker", "Naa Ji Naa", "Hornn Blow" and "Backbone".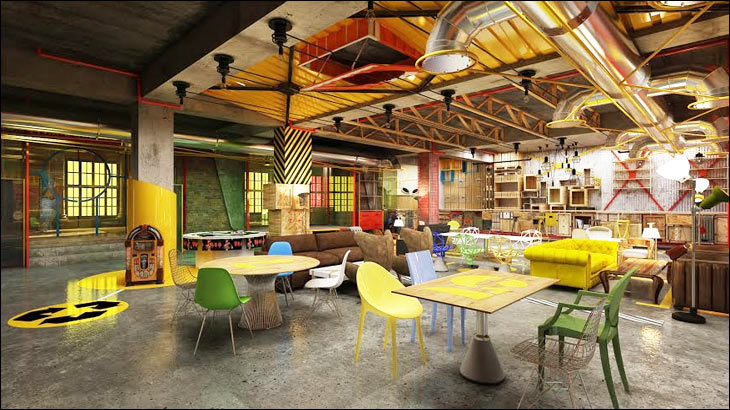 Where: FLYP@MTV Cafe, Unit No 6, First Floor, Kamala Mills Compound, Gate No 4, Trade View Building, Oasis Complex, Lower Parel, Mumbai
When: 14th February 2018 from 9 pm onwards
Entry Fee: INR 1000/- onwards (cover charge)
Phone: 022 49710144, +91 8291952273, +91 9703129704
13. HITCHKI, (Powai & BKC)
HITCHKI brings down this Valentine's with its Laila Majnu Night while offering Laila Majnu Shots on the house for all from 9 pm onwards and a complimentary Laila Majnu Dessert on the table throughout the day. Making your V-Day celebrations memorable, the resto-bar has something special to offer its patron, the best couple dancer and the best dressed couple will win exciting hampers from HITCHKI. Keeping the mood set, DJ Paroma – a complete clubbing soul, would be playing some of the best and high spirited mixes at the BKC outlet while DJj-Ya will set the floor high with mind boggling tracks at Powai outlet, thus ensuring all the couples are glued to the dance floor. Perfecting the Valentine's vibe, the resto-bar will serve some of the most unique cocktails like I Hate Tears, Bubbly LIT, Swadeeka, GeetaBabita, ImlikaBoota, TuAnaaaari, Gin-Nie In A Bottle are few amongst others.  Complementing the drinks, the restobar will also serves some of the best appetizers, such as Charlie Chapli Kebab, Zhingat Tacos, The Bro Code, Bhut Jolokia Wings & Rings, Full Zholche etc. which will serve as the prefect addition. So, seize the moment with your Valentine and head to HITCHKI for an enlivened Laila Majnu Night!
Where: 
HITCHKI Powai – G5 Transocean, Hiranandani Business Park, Lake Boulevard Road, Powai, Mumbai
HITCHKI BKC – Unit No.002, First International Financial Centre, G-Block. Bandra-Kurla Complex, BKC Road, Bandra (East), Mumbai
When:  Wednesday, 14th February 2018 from 9 PM onwards
Phone:
HITCHKI Powai:  8291788008
HITCHKI BKC: 8291932807
14. Agent Jack's Bar (Malad & Andheri)
Agent Jack's Bar is hosting a number of exciting deals and offers to celebrate Valentine's Day in Mumbai this year. For singletons and couples alike, Valentine's Day at Agent Jack's Bar will be nothing short of an extravagant celebration.
This Valentine's Day, Agent Jack's bar's patrons are in for a surprise as the Agent puts on his romantic pants and flirts stealthily and unabashedly through his negotiating conversations. For all the lovelorn couples, Agent Jack's Bar has also introduced a menu of Valentine's day cocktails to set the mood and serve as aphrodisiacs. With interesting names like 'Agent 143', 'Mission Romance', 'Fatal Romance', and many more, the cocktails are sure to be thrilling and potent as well as sweet and mood-setting for the perfect Valentine's Day night out. If that wasn't enough, Agent Jack's Bar will also conduct a social media contest, so that 10 lucky winners can witness all the exciting Valentine's day happenings at Agent Jack's Bar. The social media contest which begins from the 8th of February and will end on the 13th of February will test how well it's followers can propose to Agent Jack. So the 10 of the most creative winners who will be announced on the 13th will be gratified with vouchers that can be redeemed at the Andheri and Malad outlets to experience a special night at Agent Jack's Bar. The menu at Agent Jack's Bar also provides delectable options to spice up your night. The fondue is the go-to food choice for a Valentine's Night and with options like the Missal Fondue and the Pav Bhaji fondue, Agent Jack's Bar is sure to satiate the desi at heart. Continental choices include a variety of options from the classics like Pizzas, Pastas and much more for you to choose from. So this Valentine's Day celebrate with the lovelorn Agent at Agent Jack's Bar with food and drinks that will set the correct mood for your perfect date.
Where: Agent Jack's Bar, Malad and Andheri
When: 14th February 2018
Phone:
Malad – 022 66710679, 022 66710690
Andheri – 022 62614222, +91 9619818567
Offer: Social media contest (8th of February,2018 to 13th of February,2018)
15.  The Beer Cafe (Selected Outlets)
Just you & your soulmate and some beers.  We know you're not really the mushy kind (neither are we). So let's #unromaticise this Valentine's Day, Now you're probably wondering what's with the bashed up Cupid right? Well, it's Valentine's Day, which is just another apocryphal jamboree in the name of 'love' and Cupid is the universal symbol of passion and affection.Visit any of the outlets and get a chance to  "SCREW CUPID" by playing this game where you'll be given darts to hit the giant cupid and grab some exciting offers by hitting the target.
What better way to #unromanticise rightt?
These easels will have various offers like – 1+1 on sangrias, beer + pizza combo, 1+1 on cocktails etc
Customers can throw darts at the offers they want and avail it in the outlet.
These easels are called – SCREW CUPID
Also offering "Screw Cupid Shots" for all the Singles at Selected Outlets
Where: Beer Cafe (Selected Outlets)
When: 10th February, 2018 to 14th February, 2018.
15. COCOAMAYA, Andheri
Valentine's special Macaron at Rs.10/-. Falling for chocolate comes naturally to most of us. Chocolate doesn't know how to be demanding, moody or dishonest which makes it so natural for us to love it. We at CocoaMaya abide by the same. Lo and Behold as we present one of the finest french patisserie to you. We combine unique flavors and put them together in one dessert. This Valentine's Day, come to our outlet and share with us your special Chocolate memory you've ever had . For every memory shared/written you enjoy a special macaron for Rs. 10 only. This rose flavored macaron is limited until stock lasts. 
Where: 
Plot89, Shivai Dongre Industrial Premises co-op Soc Ltd, 89, Kurla Andheri, Road., Mumbai
When:
  14th February, 2018 (Valid All Day)
Offer: 
Macaron for Rs. 10 on 
14th February

 only
16.  Dishkiyaaon, Bandra
C hange your ideals of romance . There was a 
day
 whe n romance might have been about roses and grand gestures of affection. But not today. Come try our
Aphrodisiac menu
curated specially for you. Take a
tarot card reading session
and know more about your
love, career and other future puzzles
. If a day filled good food, drinks and desserts is what you are looking for
Dishkiyaoon
is where you should be at.
Where: 
G1, Ground Floor, The Capital, Block BKC, Bandra Kurla Complex Road, Bandra East, Mumbai, Maharashtra 400051
When:
14th February
Phone: 082911 39404
Offer: 
Vegetarian –  1799/++
17.  Kaama, Lower Parel
Valentine's month has begun and we at
Kaama
have something special in store. For the first time ever, witness a
fashion show
for
Plus size models
called
Single but Happy happening on the 

10th February
. As the dawn breaks, we call out to all singles as we are having Single to Mingle evening where you can find someone to mingle and enjoy a special 
Saturday

salsa night with your partner.
That's not it, if you
find a perfect date at Kaama your Valentine's day is on us
. Yes, you heard that right,if you find your
date at Kaama on Single to Mingle evening
, we give you a
Love Card which you can come and redeem on 

14th February

. 
What's so special on 
14th February

' you ask?
A day to remember and evening that you'll never forget.
A Flea market
to take your bae shopping and an evening where along with special Valentine's Day menu enjoy complimentary love portions and surprise gifts to go with. Didn't we say a night to remember?
Where: 
Unit No. 2, 2nd Floor, Oasis Complex, Kamla Mills Gate No-4, Pandurang Budhakar Marg, Lower Parel, Mumbai, Maharashtra 400013
When:
10th February and 14th February
Phone: 090045 48784
18.  Farzi Cafe (All Outlets)
Farzi Cafe is all set to make this Valentine's Day a special & lavish affair, if you haven't made dinner reservations for Valentine's Day just yet, you might want to hold off on that restaurant you've got your eye on, because Farzi Café is offering a  5  course, sit down meal this valentine's with modern take on Indian food. Start your meal with appetizers, select from Chatpata Anjeer & Wilted Kale, cranberry murrabba, goat cheese drizzle or Crab Meat Bhurjee & Araguala Tarts, citrus & walnut koshimbir. From small eats you can select Tandoori Prawn & Pineapple, shrimp bisque or Chilled Asparagus gazpacho, red pearls, wild shroom dust. After heavenly starters you indulge Wok Tossed Winter Vegetables, tempered basil Kadhi, olive kulcha or Slow Cooked Mutton strips, masala arborio, chanadal crisp. End this lovely meal with rich and luscious desserts you can choose Banana & Nutella Bread Pudding, sesame ice cream or Black Forest Lusty Bar. Bring your partner and experience the most memorable Valentine's Day at Farzi Café.
Where: Farzi Cafe, All Outlets (Goregaon, Kamala Mills & High Street Phoenix)
When: 14th February,2018|12 noon (Lunch) & 7 pm (Dinner) 
Phone: 8433942801/ 7400066825/ 7400091034
Offer: Rs. 1500/- All Inclusive (per person)
19.  Hakkasan, Bandra
For a sensational Valentine's Day evening filled with style and extravagance, come celebrate in the luxurious and romantic setting at one of the most popular dining destination in the city, Hakkasan. Under the soft lighting, the exquisite food along with DJ Farhan grooving to some of the best tunes and a complimentary glass of sparkling wine for all the couples– Hakkasan has all that you need to spoil your partner. Choose from a range of delectable delicacies including Sweetcorn soup with crab meat or chicken, Grilled vegetable dumplings or Wild mushroom and vegetable. For all the sea food lovers don't forget to try the Stir-fry tiger prawns with Szechuan peppercorns or Fresh tuna salad with Thai chilli mango sauce, Stir-fry Indian salmon in black bean sauce from Fish section or choose Wok-fried lobster in XO sauce, Hakka braised pork belly with Supreme soya sauce,Sanpei chicken clay potwith sweet basil, chilli and spring onion. Moving to the dessert, dig into the Golden Fortune Dessert with ginger caramel, roasted macadamia nuts and lemongrass. Celebrate this special occasion at Hakkasan and make your loved ones feel special this Valentine's Day..
Where: Hakkasan, Waterfield Road, Bandra West, Mumbai: 400 050
When: 14th February 2018 – Lunch 12 pm – 4 pm & Dinner – 7 pm to 1 am
Phone: +91 22 26444444
20.  Estella, Juhu Tara Road
Estella, Mumbai's modern Australian dine by the sea front, cooks up a storm in their kitchen! With an elaborate menu and the best location by far in the city, make this your spot this Valentine's Day. You are bound to make quite an impression! Come by with your special someone for the sun downer at 6:00 pm or then at dusk, as you let the night and cool weather take over.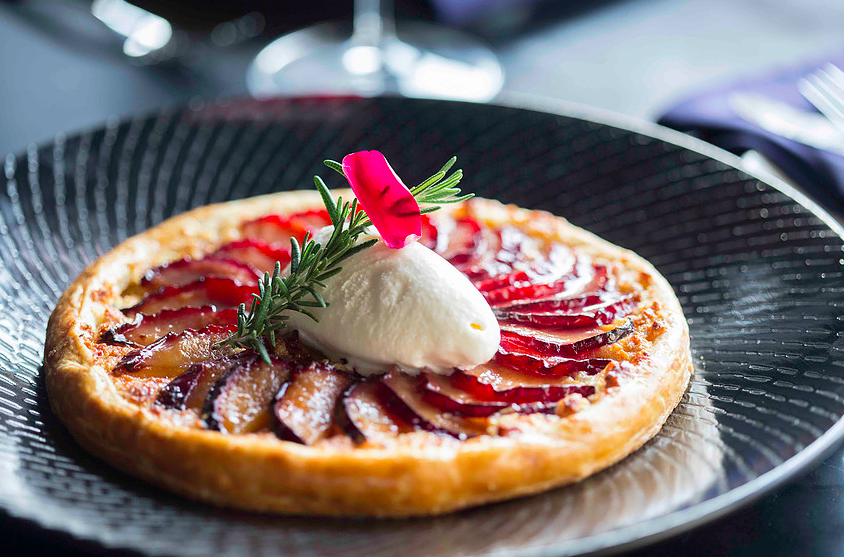 Where: Nichani Kutir, Juhu Tara Road, Mumbai 49
When: 14th February, 2018 (Timings – Sunset Seating 6:00 pm,  8:00 pm and 10:00 pm dinner seating)
Phone: 7999998232 / 7999998212
Offer: Subject to choice of seating: Tier 1 (seaside) followed by Tier 2 & Tier 3 moving inside
Tier 1: Rs 10,000
Tier 2: Rs 7500
Tier 3: Rs 6,000
Per couple cover charge including ala carte + a special Moet and Chandon valentines special folded menu

21. Xico, Lower Parel
Impress your date with a one-of-a-kind, intimate dining experience this Valentine's Day. Head over with your foodie love to Xico to dig into a specially curated 4 course V Day menu that includes delicious Mexican delights.  From traditional Garbanzo tacos, Milanesa de Pollo, Guacamole to burnt sugar avocado Mexican chocolate cake to choose from, there's so much on the table! The perfect setting for a glamorous evening will be paired with 2 Glasses of Chandon Brut. With a host of desserts to choose from and delicious food to dig into, the place offers all the reasons to celebrate!
Where: Xico, 9a, Trade View Building, Kamala Mills Compound, Gate No. 4, Lower Parel, Mumbai – 400013
When: 14th February, 2018 from 7:00 PM to 12.00 AM
Phone: 022 30151014
22. Jamjar Diner (Andheri & Bandra)
Come indulge in a special diner style menu and try dishes like Baked Brie with shallot and thyme jam, Melba toast, Shiitake and Smoked Scamorza Ravioliwith toasted hazelnut, olive oil, chives, Roasted Beet Risotto with goat cheese, beet crisps, fresh dill, Pulled Pork Muffins with fennel slaw, brioche muffin and the Grilled Chicken Picatta with creamy cheddar mash, pan gravy, shoestring onions. End your meal on a sweet note with the Cupid Sundae with red velvet brownie, little hearts, chocolate coated strawberries, strawberry ice cream, chocolate chips and whipped cream! This one is to share of course!
Where: Jamjar Diner, Jai Prakash Road, Versova, Andheri (West) and Gazebo House, Hill Road, Bandra (West)
When: From Monday February 12 to Sunday February 18, 2018 from 9 am to 1 am (mid-night)
Phone: 02226358880 or 022 2641555
23. POH, Lower Parel
POH, known to bring you ubiquitous flavors prevalent across the Asian continent, brings to you 'Ni Ai'. 'Ni Ai' stands for 'In Love' in Japanese and is the essence of everything goes into everything with 'The POH Experience' – their Degustation Dining, their Yàodiàn Bar or the Sushi Bar Omakase. Chef Vikramjit Roy, best known for his techniques used to curate innovate and delicious dishes, now curates a special menu. A menu comprising all the requisites for this week like Shira ae, home- made tofu with roasted sesame sauce, Scallops with Cucumber, with dashi soy and corn powder, Chicken Liver Mousse, sesame lavash with pickled onion, Artichoke Heart, with jungle curry and veg egg, Crispy Coffee Canneloni, coffee iced sorbet with yogurt foam and is paired with cocktails from the mechanical bar, teas, juices and mocktails.

Where: POH, Kamla Mills Compound Gate no 4, Lower Parel, Mumbai
When: Until February 14th, 2018
Phone: 075068 13354
Offer:
Tasting Menu + Tea/Juice/Mocktail pairing – Rs.3,950 + tax
Tasting Menu + Cocktail/Wine pairing – Rs.5,950+ tax
24. The Finch, Andheri
Feel the 'Love Bytes' this Valentine season with a week-long celebration at The Finch, featuring Bryan Ernest II Ravens Muse II  2 Blue II Rohit Vasudevan Diaries II Samiir II Suman Sridhar & The Black Mamba II Sanjeeta Bhattacharya – a super line up of artists! Enjoy a lively amalgamation of love songs, soft rock, indie pop, jazz, dance & poetry, world & retro bolly music, along with a curated  food and drinks menu at an  unbeatable cost per couple  includes a glass of Chandon  for the occasion. The Finch will also be providing its patrons a chance to avail a special 3-course set meal in a food and drinks menu designed just for the occasion includes a glass of Chandon. The Finch's 'Week of Romance' is scheduled for every evening between 9th February and 15th February 2018, giving Mumbaikars the perfect opportunity to get together with their partners and friends.
The Valentine's Week Special Menu at The Finch has something for everyone. Vegetarians can choose from mouth-watering preparations such as Beetroot Galauti Kebab, Stuffed Cheesy Mushrooms with Red Velvet Sauce, Home Made Vegetables & Cream Cheese Tortellini, Rajwadi Paneer Pasanda, and Finch's Hot Pot Vegetable. Lovers of non-vegetarian food, on the other hand, have cuisines such as Soft Centred Pepper Chicken Barrels, Prawns Har Gau, Steamed Chilli Basil Chicken Wontons, Rajputana Laal Maans, and Chicken in Hot Bean Sauce to tingle their palates. Starters and the main course are followed by tempting dessert options including  Gooey Melting Heart, Strawberry Cheese Cake,  Chocolate Temptation, and Carrot Halwa Trifle. Entry charges will be applicable only on Wednesday, 14th February at Rs. 249 per person starring Suman Sridhar & The Black Mamba.


Where: Shah Industrial Estate, Opposite to Huntsman Building, Saki Vihar Road, Ganesh Nagar, Marol, Andheri East
When: 9th February, 2018 to 15th February, 2018
Phone: +91 8055992993/ 022-28477003/09
Offer: Special meal with a complimentary glass of Chandon wine @Rs. 1999 all-inclusive per couple.
25. Hoppipola (All Outlets)
Wine and Valentine's Day go hand in hand and what better way to celebrate than with a Wine-o-thon at Hoppipola. The rules are very simple – you finish your wine in a go, they reward. The best part? Get your glass of wine at Rs 140 only. So head to Hoppipola to test your wine drinking skills and let the winenoholics battle it out for the ultimate wine-o-thon title. The champion will be rewarded handsomely- The fastest to finish the wine wins free wine for a month. The competition is fierce and the stakes are high so be sure to get your A game on.

Where: All Hoppipola Outlets
When: 14th February 2018 from 8:00 pm onward
Offer: Wine at Rs. 140/-
26. Tasse De The, Fort

If you have found the perfect Valentines card but can't find right words to express your feelings for your loved one then a date at Tasse de Thé is all you need! Taking an unconventional approach Tasse de Thé invites everyone to start their story by dedicating a beautiful song to their valentine.
Have a special number that means something to the two of you? Play it right here as a V-Day gesture. The spirit of Valentines does not restrict to romantic relationships — after all, Valentine's is meant to celebrate all kinds of love and friendship! You can even plan a secretive date for your parents and be their cupid.
Whats's more?  Get a free small pot of "Love Tea" recommended by our in-house tea blender. The tea offered will be synchronised with the theme of the song which will leave you and your date feeling warm and loved up.
Spend an enchanting musical day with your loved ones at TDT by indulging in exquisite cuisine and alluring ambience.

Where: Tasse de Thé, Islam Building, Ground Floor, Veer Nariman Street, Fort, Mumbai
When: 14th February, 2018 between 8:00 AM to 12.00 AM
Phone: 022 62373727, 022 62374757
27. Masala Library, Bandra
Come celebrate the day of love with the all new Valentine's Day tasting menu at Masala Library by Jiggs Kalra. Masala Library has plans of taking you and your Valentine on a gastronomic journey with a balance of flavours and culinary excellence to make it perfect for you and your partner to remember. The Valentine's tasting menu includes mouth-watering iconic dishes from different regions of India combining an explosion of flavours that will get your taste buds tingling. Start off with the Amuse Bouche, Khichiya Bruschetta, and then dive into delicious offerings like Loin puff Pasanda, Tandoori Ananas relish, Hokkaido Scallop, Beetroot poriyal Grilled baby back ribs, Rogan josh, Hand Pulled Butter Chicken, Tomato makhana, Langoustine Moilee Gunpowder Mash and lots more.
End the meal on a sweet note with your Valentine with the most delectable desserts like Berry Kulfi, Saffron Rabdi foam and Halwa Mille Feuille. Sip on some delicious cocktails and enjoy the authentic Indian spread with your special one.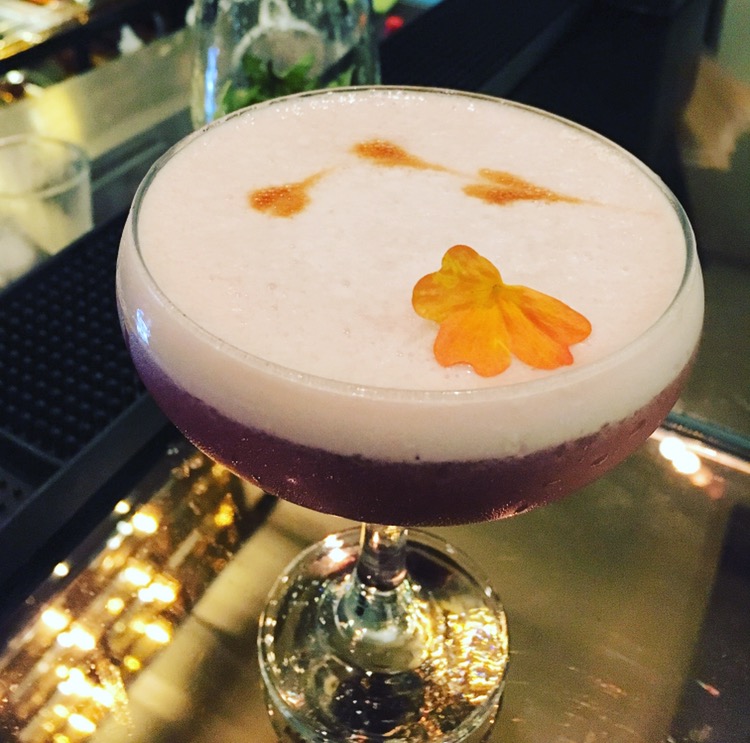 Where: Ground Floor, First International Financial Centre, G Block, Bandra East, Opposite Sofitel Hotel, Mumbai
When: 14th February 2018 – Dinner 7:30 pm
Phone: 084529 00900
Offer:
Veg – 3300++
Non Veg – 3500++
LIKE Curly Tales on Facebook | Instagram| Twitter
You can also subscribe to our newsletters