The satisfaction of street food can never be found in elite restaurants. Every aspect of street food touches our soul more than our stomach. So, be it any corner of this world, the street food hunt is always on for foodies. When in Dubai, it's difficult to escape food as the city offers so much to relish. Hence, we have curated a list of street food places in Dubai where you can tantalise your tastebuds.
10 Best Street Food Places In Dubai
1.  Meena Bazaar
Meena Bazaar in Dubai is the greatest place to taste mouthwatering Indian street food. The street food here is not only authentic to taste but also very affordable in price. You can get street food from different regions of India at Meena Bazaar. For instance, from bhaji's to kebabs there's something for everyone.
2. Al Karama
This spot can really confuse you by serving numerous places to eat from. But keep your focus on visiting the chat bazaar when in Al Karama. There are so many options to choose from you would definitely find something of your liking. Go for chilli cheese vada pav, samosa chat and different chats items. It will make you feel like roaming the Indian Streets.
3. Bur Dubai
From Mumbai street-style omelettes to magical momos, Bur Dubai will surprise you with many such items. You might fall in love with the local street food like chicken shwarma falafel and savoury fried pastries. So embark on this foodie journey at Bur Dubai.
View this post on Instagram
4. Dubai Marina
Surrounded by numerous high-class restaurants and hotels, Dubai Marina is famous up for its luxurious living. But the underdog street food corners are a blessing for people finding taste with a budget. Discover Indian spicy dishes, Arabic fast food, and Mediterranean cuisine at Dubai Marina.
5. Sheikh Zayed Road
Sheikh Zayed Road is very distinctive as contrasted to other locations because there are no stores here. The street is full of food trucks offering you delicious food to relish. You will undoubtedly see a variety of cultural differences while visiting this location. The best part of this place is it never shuts down entirely. You might access some trucks at any time of the day or night.
Also Read: This Is Probably Dubai's Most Favourite Street Food!
6. Ripe Market
Another hidden treasure in Dubai, United Arab Emirates, is the Ripe Market. You can choose from a variety of mouthwatering street delicacies. At Ripe market, you will have access to great quality food without a doubt.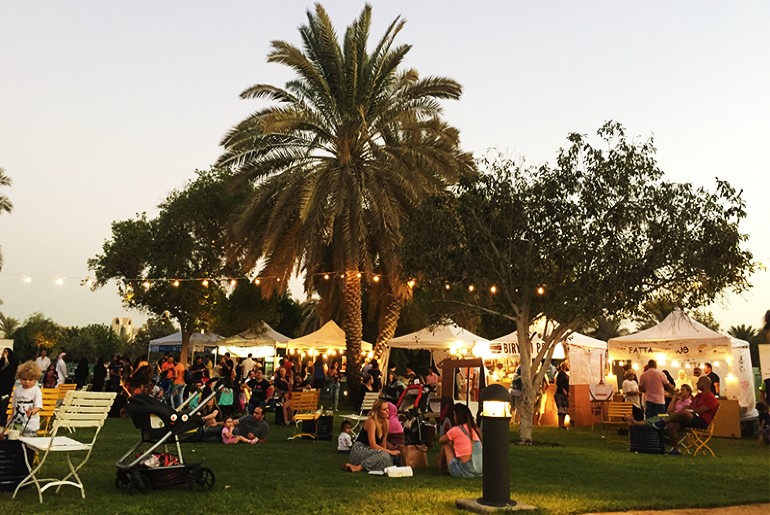 7. Deira Street Food
Restaurants in Deira provide meals in the traditional way, such as "Dhabas," at reasonable prices. From sweet to savoury, Deira offers a wide range of food items. You can explore from Falafels to Baklavas here.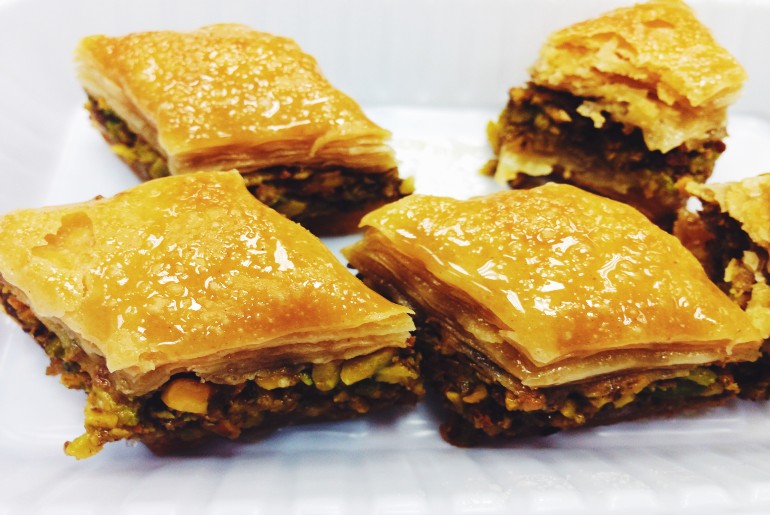 8. Al Satwa
There are numerous coffee shops, caf s, tea houses, and other restaurants in this area. The fast food here includes South-East Asian and Pakistani cuisines. The variety of unique delicacies is its main attraction.
9. 2nd December street
Don't miss out on the Afghan hole, the Satwa palace's samosas, and several traditional chocolate stores when you visit 2nd December street. The lively place also offers shakes, juices, cafes, and many other delectable eateries for as little as one dirham. Don't forget to try the chicken tikka at Ravi's. After sundown, observe how this location becomes one of the eccentric areas.
10. Al Barsha
If you call yourself a true foodie, then you should definitely mark this place to try the best street food in Dubai. Dip your fingers in different cuisines like Italian, Thai, Chinese, Lebanese, Filipino, and Nepalese. This place is like a hub for gastronomists to satiate their taste buds.
Also Read: 5 Street Food In Dubai Under AED 10